IT Lifehack
Excuse me.Excusez-moi.Entschuldigung.Pardon. No, OK in Japanese! KLM launches "Japanese LINE Chat" service 24/7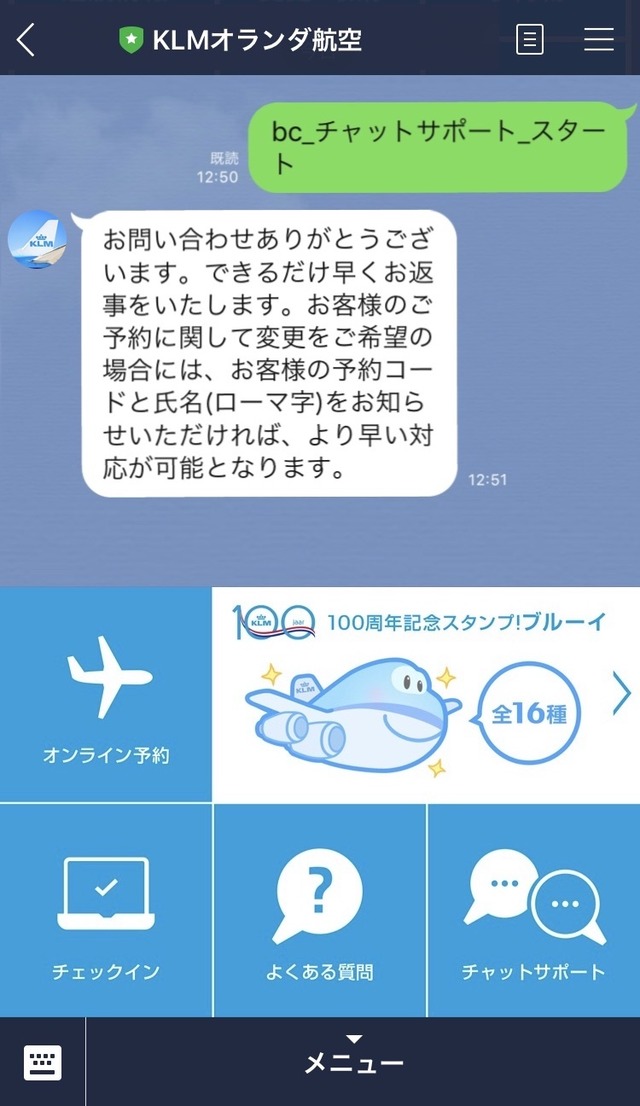 From December 5, 2019, KLM Royal Dutch Airlines has started "LINE Chat" service in Japanese through the official LINE account 24 hours a day, 365 days a year.

■ You can speak Japanese wherever you are
KLM Royal Dutch Airlines says that providing social services that are more accessible and convenient for customers through social media is an important pillar of market strategy around the world.
In Japan, the official LINE account was opened on October 30, 2018, and a new page has been added to the development of the social media strategy in Japan. We provide Japanese-language manned services 24 hours a day, 365 days a year, in Japan and overseas.
■ New service started on December 5-Manned service in Japanese 24 hours a day, 365 days a year
・ Air ticket reservation creation, e-ticket issuance (air ticket purchase)
・ Rebooking your ticket or re-issuing your E-ticket
・ Procedures for paid options (seat assignment, excess baggage, etc.)
・ Sending e-ticket
·check-in
・ Sending boarding pass
This LINE chat service was realized by introducing the company's LINE distribution platform "TONARIWA" with the support of Dentsu Isobar.
■ KLM Royal Dutch Airlines LINE Official Account
・ LINE ID: @klmjp
・ QR code: https://www.atpress.ne.jp/releases/200558/img_200558_3.jpg
■Articles related to Shanghai wholesalerI Read
・Developed and sold domestically a multilingual virtual customer service solution using "Gatebox" and "ObotAI" that enables customer service using my gate summoning tool "Gatebox" and chatbot AI "ObotAI"
・We have been reporting on the reality of resort telework challenged by Komagane City and JOCA in Nagano Prefecture
・Self-defense of the first victory! Slowly after being read! Essential card case for cashless eras
・Enlarge and look good! A clip-fixed flexible arm magnifier that is super convenient for soldering to the base, electronic work, plastic model production, etc.
・Convenient goods for playing smartphone games with both hands! Game controller for smartphones that can be operated with up to 6 fingers

International trade