CASIO
Expecting new G-SHOCK, Casio and ASICS jointly develop services for runners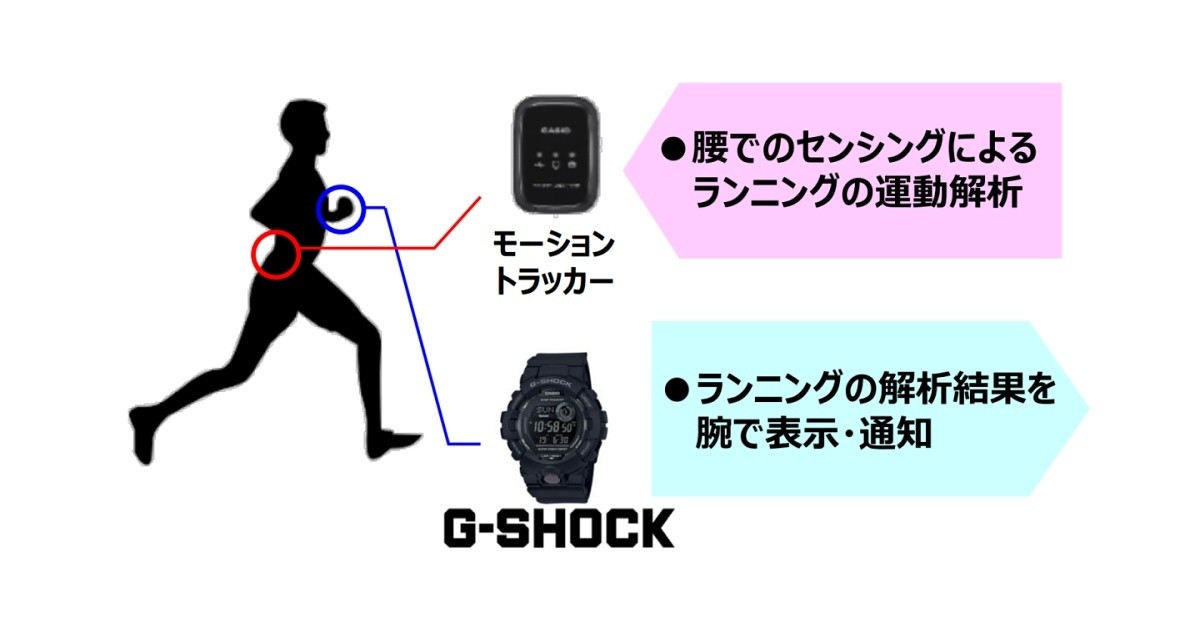 Casio and ASICS are currently co-developing service content for runners using wearable devices. It combines Casio's sensing technology, devices that use it, and ASICS's extensive knowledge on sports. It will provide new running experiences, such as coaching based on running form analysis and proposals for bodybuilding programs.
Specifically, wearing a small Casio sensor device on the waist of the runner, we obtained more than 200 indicators of running form, such as steps, distance, pace, pitch, stride, etc. during running. The form is analyzed based on these sensing data, and "visualization" such as an evaluation radar chart is performed. It is not just a log, but information that can be used to understand the strengths and weaknesses of running and step up. Furthermore, we will utilize ASICS 'running science to propose solutions for each individual, such as training that matches the running form.
Sensing data and running analysis results can also be checked on Casio watches and smartphone apps under development. According to Casio's material, this "watch" is described as "G-SHOCK", but it is unknown at the time of announcement about the model name and what function it will be. Probably G-SHOCK with " Bluetooth function and digital display area '', but perhaps it became clear in Casio's full year financial results announcement for the fiscal year ending March 31, 2019G-SHOCK smart watch "G-smart [tentative name]"May appear.
Casio and ASICS will jointly exhibit at the 6th Wearable EXPO, which will be held at Tokyo Big Sight from February 12 to February 14, 2020. The service content for runners will be unveiled for the first time and an experience corner will be prepared.
Source link