Headline
Facebook sales and profits exceed expectations–sale growth slows to 11%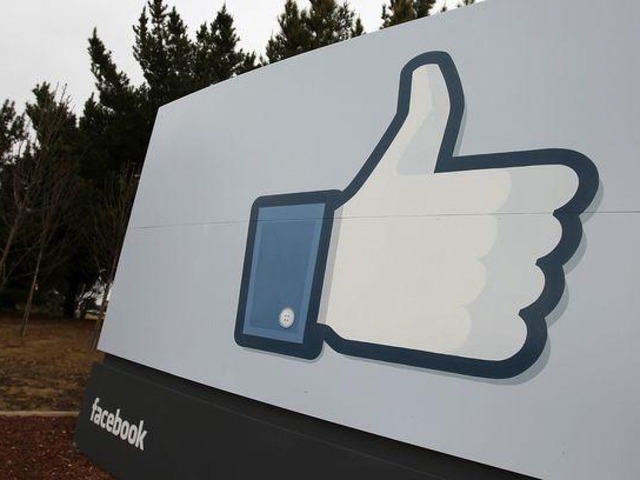 Facebook will close its financial results for the second quarter of 2020 [closed on June 30] on July 30, US timeAnnouncementdid. Sales and profits exceeded the market expectations. However, the year-on-year increase in sales was significantly slower than in the first quarter. Facebook expects growth to remain flat in Q3, driven by factors such as the ad boycott issue it is currently facing.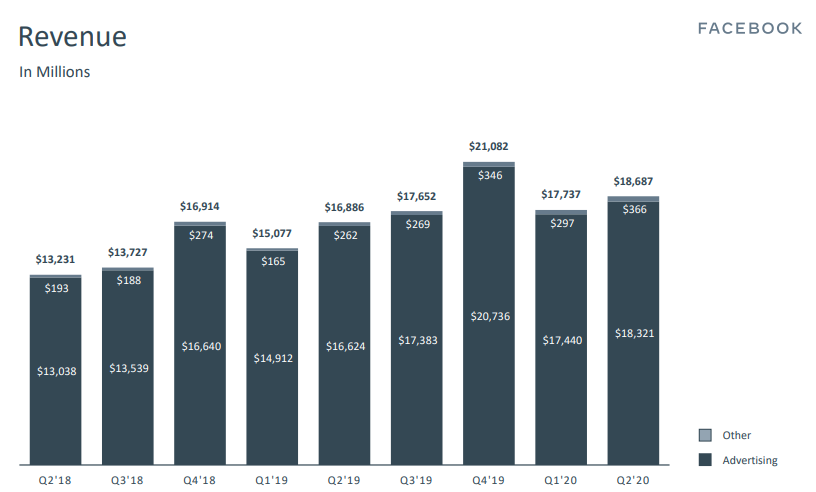 Quarterly Sales Trend
Net income for the second quarter was $5,177,800 [diluted earnings per share were $1.80]. Sales were $18,690 million, an 11% increase over the same period last year.
Analysts expected sales of $17.4 billion and earnings per share of $1.39.
The average number of daily active users [DAU] in June was 1.79 billion, an increase of 12% year-on-year. Monthly active users [MAU] totaled 2.7 billion as of June 30, up 12% year-on-year.
The average number of users who use at least one of Facebook's services ["Facebook", "Instagram", "Messenger", "WhatsApp"] every day was 2.47 billion in June, a year-on-year increase. Increased by 15%. As of June 30, the number of users who are actively using at least one of these services more than once a month was 3.140 billion, up 14% from the same period last year.
Looking at the first three weeks of this quarter, Facebook's advertising sales growth rate is almost flat from the second quarter growth rate [10%]. The beginning of the company's third quarter was#StopHateforProfitIt coincided with the start of the campaign [stop hate for profit]. The campaign calls on the company to boycott ads on Facebook, demanding the company take better measures against hate speech and misinformation.
Facebook forecasts a 3% increase in sales in the third quarter due to multiple factors including an advertising boycott.
This article is from overseas CBS InteractivearticleIs edited by Asahi Interactive for Japan.
Source link