Headline
"Founding a new DoCoMo"-Mr. Ii will be appointed as the new president, and Mr. Yoshizawa will be in charge of "special mission"
NTT DoCoMo announced on September 29 that it will replace the president.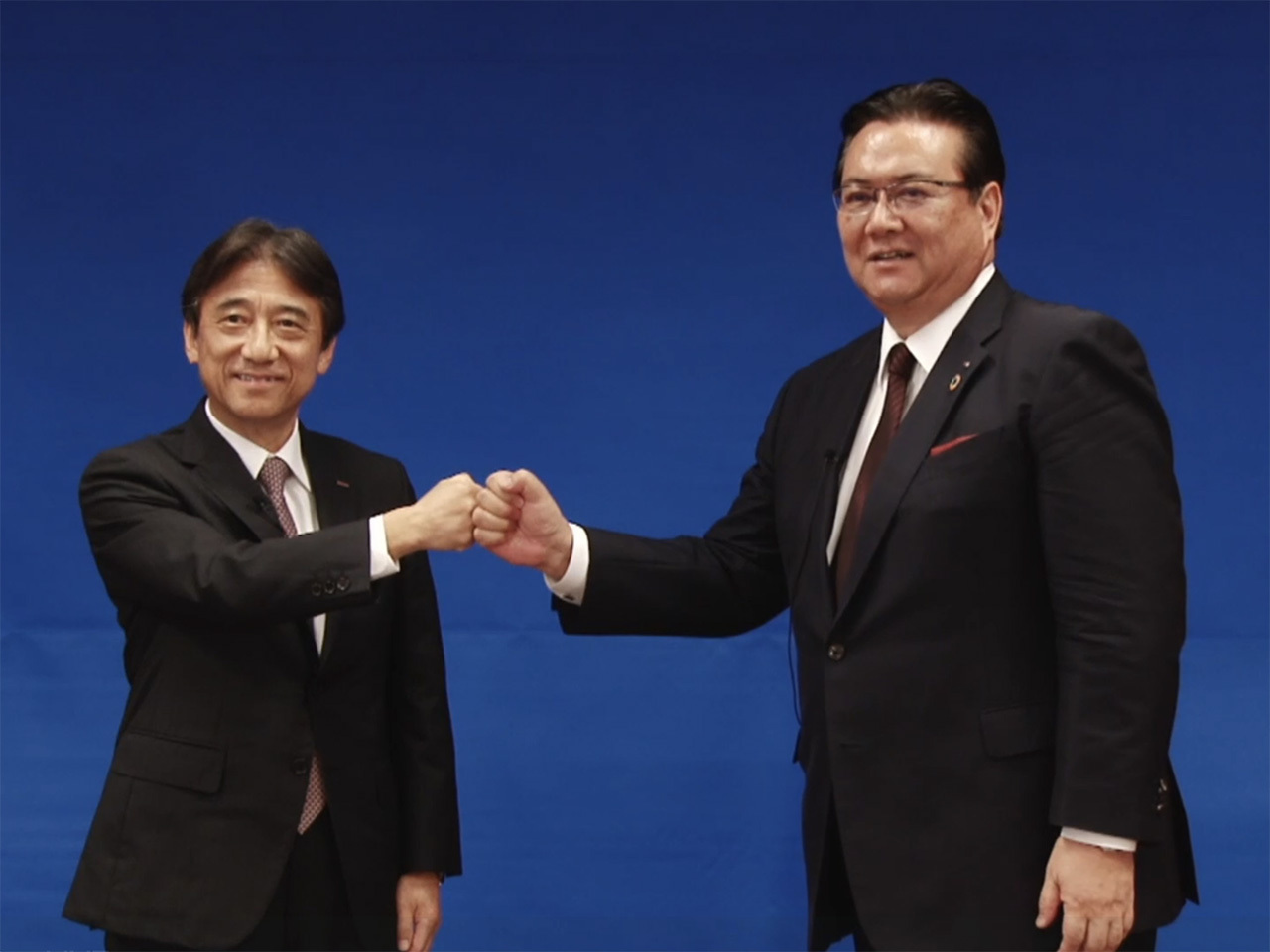 [From left] Mr. Kazuhiro Yoshizawa, President of NTT DoCoMo, Mr. Motoyuki Ii, Vice President of NTT DoCoMo, who will be appointed as the new representative from December 1st.
This is due to a change in the internal structure, and from December 1, 2020, Mr. Motoyuki Ii, Vice President and Representative Director of Hyundai, will take office in place of the current Mr. Kazuhiro Yoshizawa. Mr. Ii joined Nippon Telegraph and Telephone Public Corporation in 1983. In 2019, he was in charge of technology strategy and international standardization as Vice President and Representative Director of NTT. Since June 2020, he has been appointed Vice President of DoCoMo.
Mr. Yoshizawa evaluated Mr. Ii as "I have been responsible for formulating and streamlining network strategies in the NTT Group. I have the ability and leadership to develop new services that integrate mobile, fixed lines, and upper layers." Furthermore, "Corporate sales have abundant achievements. Based on this, we can greatly contribute to the promotion of digitalization and DX of corporate enterprises. In the R & D system, we will strengthen the R & D system by utilizing the resources of the entire group. "I can pull it," he said, "Ii-san is the best person to entrust with DoCoMo."
Mr. Ii stated, "Amid the drastic changes in the surrounding business environment, I would like to take on various challenges with the intention of establishing a new company." Focus on five points: creating new value by incorporating new technologies and ideas, services and prices supported by all age groups, service speed and quality that exceed expectations, regaining trust from individuals and corporations, and proposing new lifestyles. .. In addition, he mentioned "restoring trust in DoCoMo accounts and formulating measures to prevent recurrence" as the first action after taking office as president.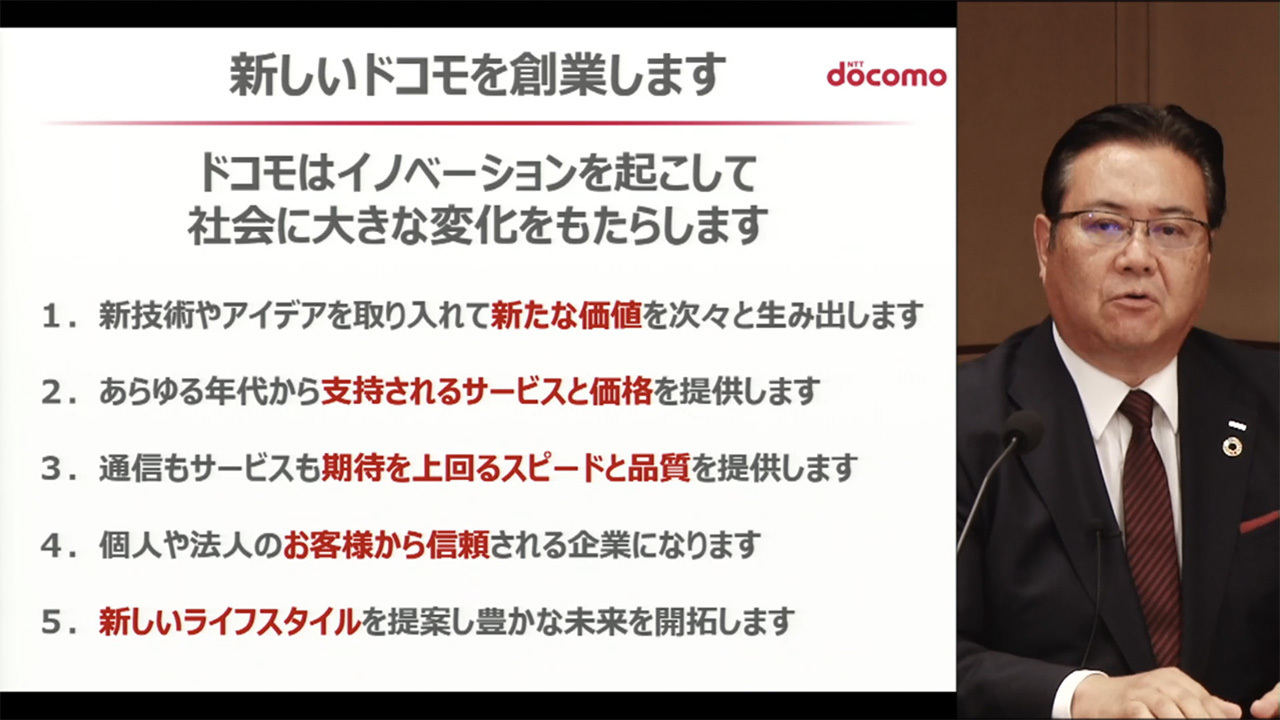 Five points raised by Mr. Ii
From now on, Mr. Yoshizawa will be enrolled in DoCoMo as a "specially appointed director". He did not talk about what to do, but regarding NTT's acquisition of DoCoMo as a wholly owned subsidiary announced on the 29th, "[the aim] is to strengthen DoCoMo. Areas where DoCoMo should proceed in various environmental changes We aim to make the best use of NTT's capabilities and technologies. "It is expected to support DoCoMo after the new system.
"The reason for DoCoMo's existence is to continue to provide new value to our customers and the world. I think we have contributed in the last four and a half years. Thank you very much for your help," he said. I closed the half briefly.
Source link