Headline
Free satellite data platform " Tellus '' to Ver2.0-store function where you can buy apps
Sakura Internet is a satellite data platform to be developed and operated by the Ministry of Economy, Trade and Industry on February 27 as a "Government Satellite Data Open and Free Project and Data Utilization Promotion Project".Tellus"Update [Ver2.0] is now available.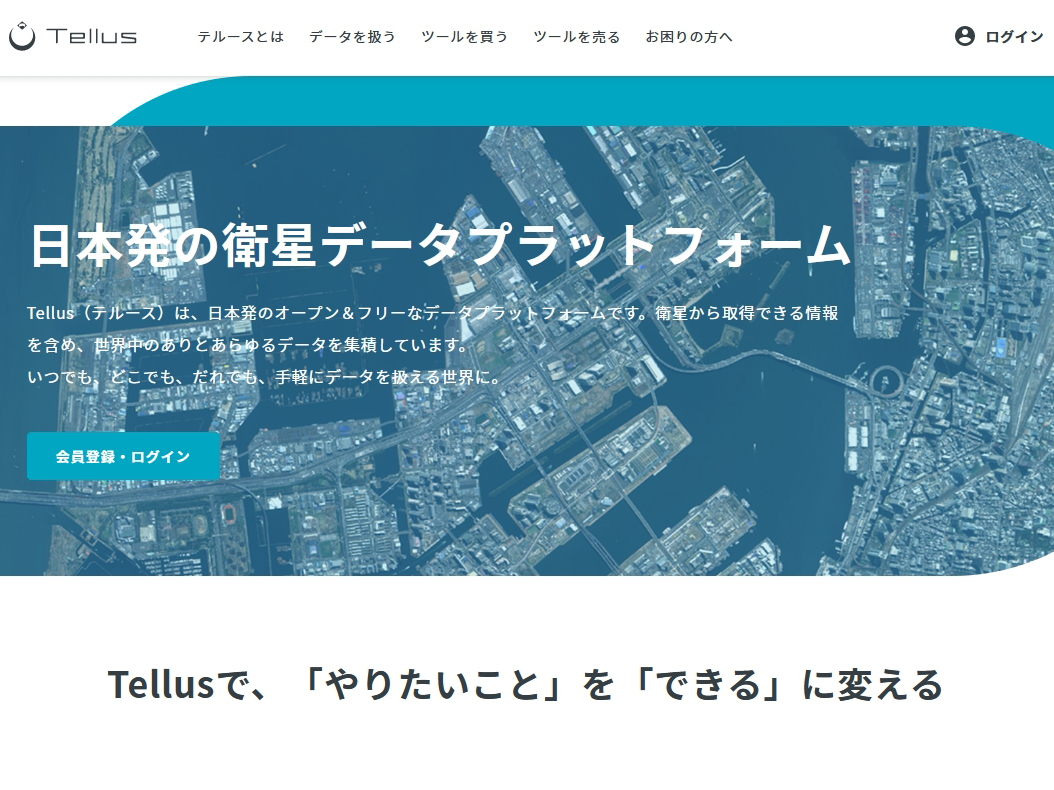 Tellus is free of functions such as providing satellite data and various tools for handling it, development environment such as applications, training for data utilization, educational contents such as contests, and owned media providing documents for data utilization. Platform available on. In addition to satellite data, it is also equipped with ground data such as weather and people flow.
In Ver.2.0, the design and content of the official Tellus site have been renewed, and the UI / UX of the Tellus operating environment, Tellus, has been improved to make it easier to analyze satellite and terrestrial data. We will release the "Tellus Market", which allows you to safely trade data obtained by such methods, analysis algorithms, and applications created with data and algorithms on Tellus.
NTT East, DeNA and Shimizu Corporation participate in the Alliance
Tellus OS is an environment where users who want to easily view satellite data and search for data to use in the development environment can view and operate the data. In this version 2.0, the UI has been renewed for intuitive operation, and the data can be searched based on the place and time of interest. Add-ins purchased from Tellus Market can also work together to analyze data more easily.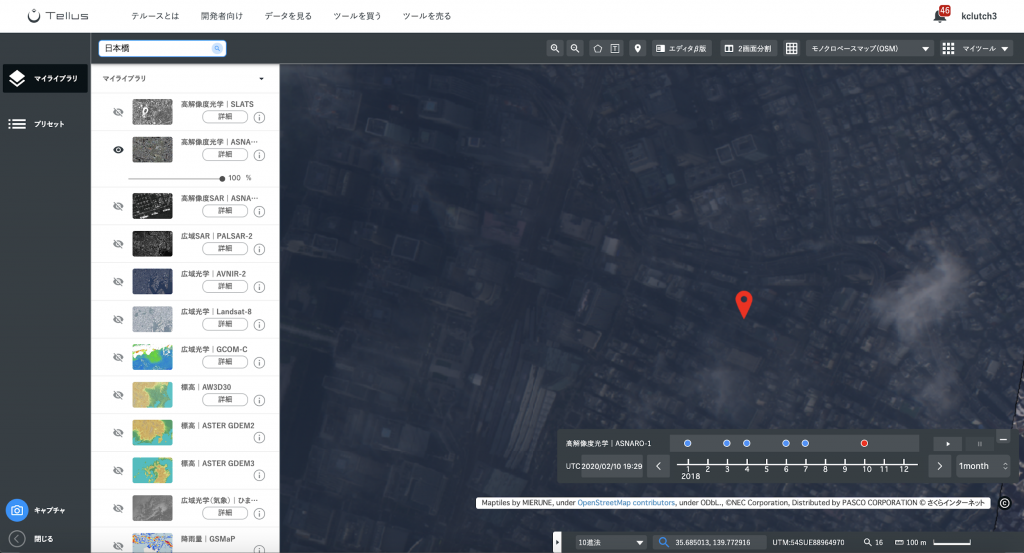 Tellus Market is a service that allows corporations and individuals to purchase various tools provided by providers [data obtained from satellites and the ground, analysis algorithms, applications created using data or algorithms on Tellus]. Those purchased in the market can be used in the Tellus development environment and Tellus operating environment [Tellus OS].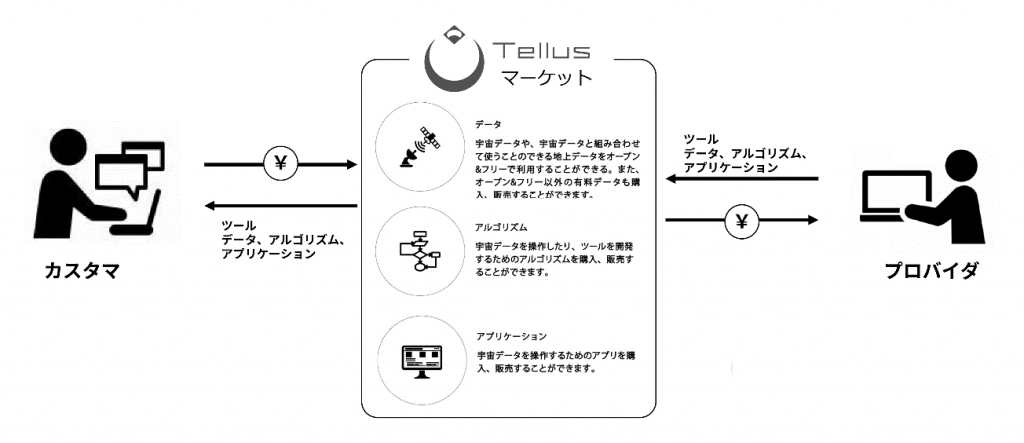 As of February 27, the participating providers [data that can be seen on the Tellus market] are the Remote Sensing Technology Center [RESTEC] 's "RISE [RESTEC Interferometry SErvice]" and Shimadzu Business Systems' They are "Precipitation forecast", "Precipitation observation information" and "Lightning observation information". In addition, docomo Insight Marketing's demographic data "Mobile Spatial Statistics" will be added after March.
In addition, Shimadzu Business Systems, DeNA, Fujikura Health and Social Research Institute, Shimizu Corporation, and East Nippon Telegraph and Telephone [NTT East] will join the xData Alliance [Cross Data Alliance], an alliance promoting the development and use of Tellus, in 2018. Newly joined since May. Currently, 29 businesses, research institutes, and organizations, including space industry-related companies, are participating.
Source link