IT Lifehack
Free size that can be worn in outdoor work in midwinter or bicycle & bike touring, even with a large body! Built-in heater "USB hot water electrothermal inner vest"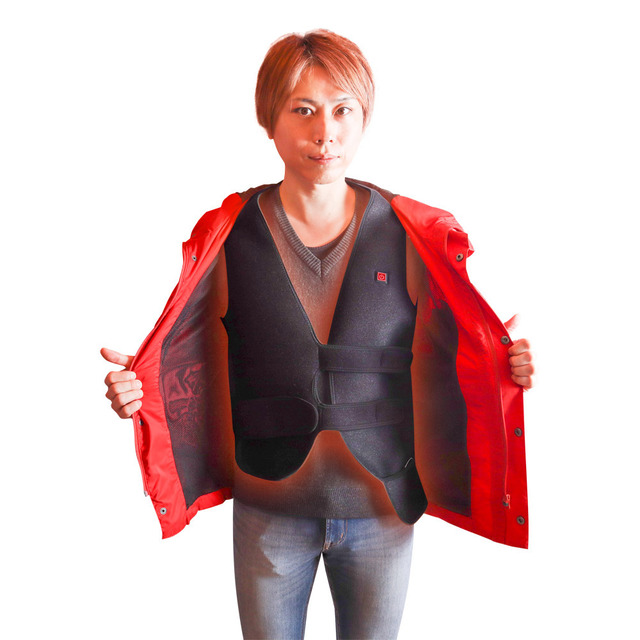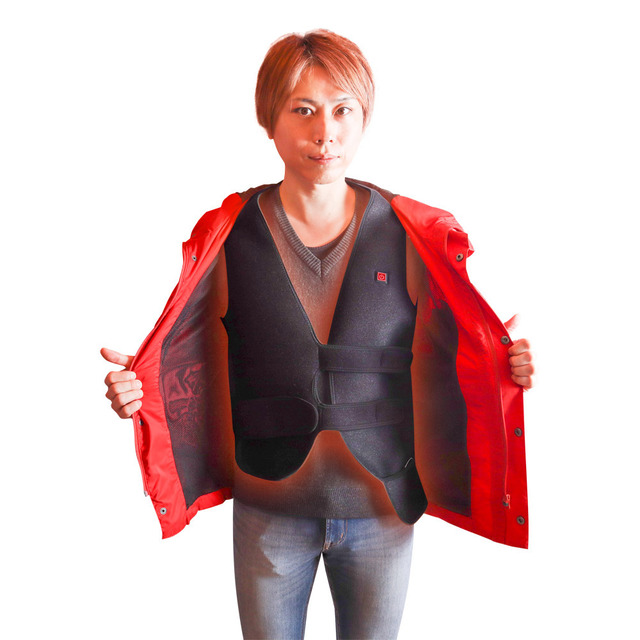 Sanko has released "USB Heating Electric Heated Inner Vest" with a built-in heater. The price is 3,980 yen (tax included).

This product is an electric heating inner vest with a built-in heater and adjustable size. By adjusting the three hook-and-loop fasteners, it is possible to fit and use various body types.
The power supply uses a USB-connected mobile battery. There is also a pocket for a mobile battery. It takes about 10 seconds to warm up when the power is turned on.
The heater temperature can be adjusted in three steps by pressing the button on the front part. The setting status can be grasped by the color of the LED lamp. Red: high temperature (about 55 degrees), white: medium temperature (about 50 degrees), blue: low temperature (about 45 degrees).
Bikers and cyclists, fishing and watching sports, winter sports, etc., with a heated inner, warm anytime and anywhere. Recommended for winter cold.
■ Product specifications
・ Size / width 830 x height 600 x thickness 25 (mm)
・ Weight / 394g
・ Accessories / Main body, stay, spare double-sided tape (three), band (two), Japanese manual
・ Power supply from power supply / USB
・ Rated input / 5V / 2A
・ Power consumption / 8W
・ Estimated electricity cost / approximately 51.9 yen / month (Electricity cost per 1kWh is calculated as 27 yen, 8 hours a day is assumed)
・ Temperature setting / about 50 degrees
・ Cable length / 105cm
・ Package size / width 265 x height 105 x depth 170 (mm)
・ Package included weight / 675g
・ Warranty period / 6 months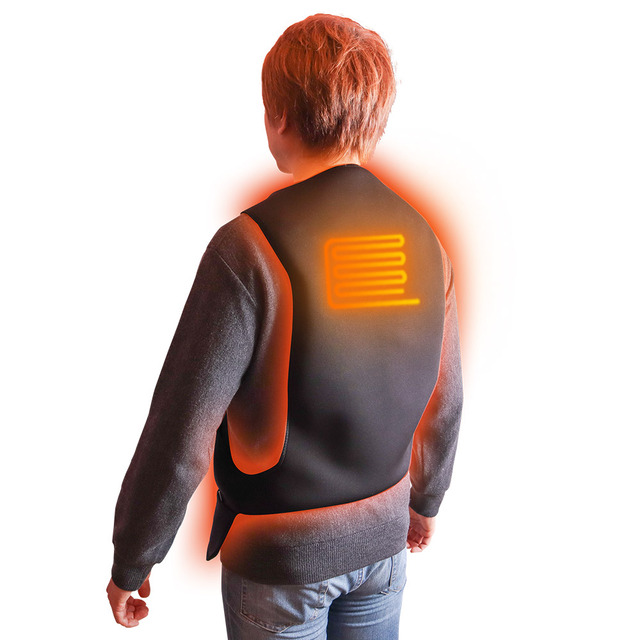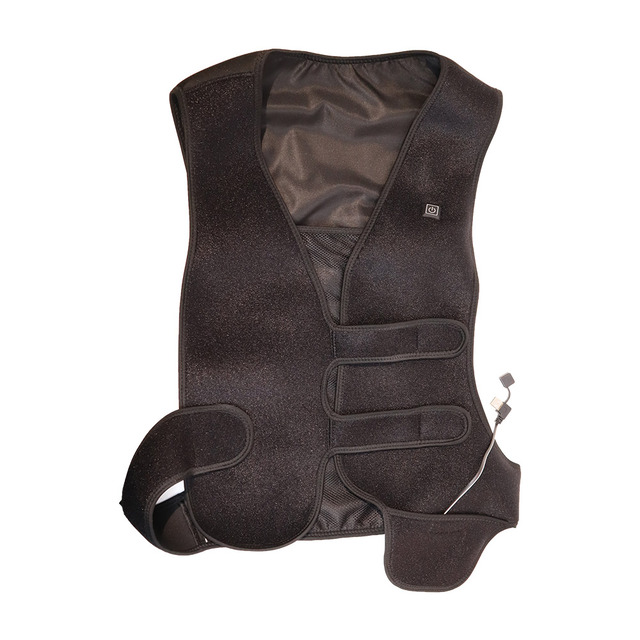 ■Built-in heater "USB hot water electrothermal inner vest"
■Articles related to digital home appliancesI Read
・A watch that can celebrate the 2nd year of Reiwa! "G-SHOCK" which brings happiness with a motif of a beckoning cat from Casio appears
・The human sensor reacts and plays the set phrases and favorite sounds! Talking speaker with motion sensor that can be used repeatedly
・Doshisha is a Japanese engineer's skill and pride, and two Echizen-designed LCD TVs equipped with a 4K tuner board that incorporates the spirit of Yamato
・Only for laundry that cannot be washed together! Powerful washing & dewatering small two-tank washing machine "Separate washing Shisenka 3" that can be used both in the main and in the main
・Appearance of strong ally of year-end cleaning! " Cleaning floor mop '' with a swiveling head that extends 90 degrees and can easily clean under furniture