IT Lifehack
From Takara Tomy, JR East and West new railroad "S-27 E235 Series Yokosuka Line" and "S-39 WEST EXPRESS Galaxy" Plarail appeared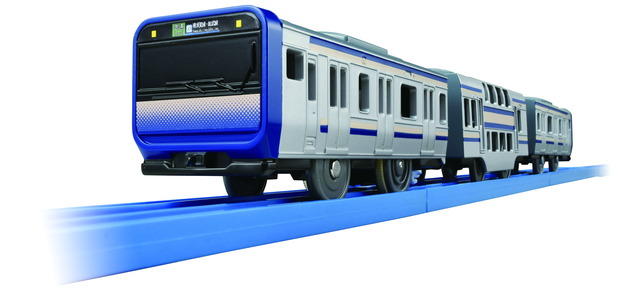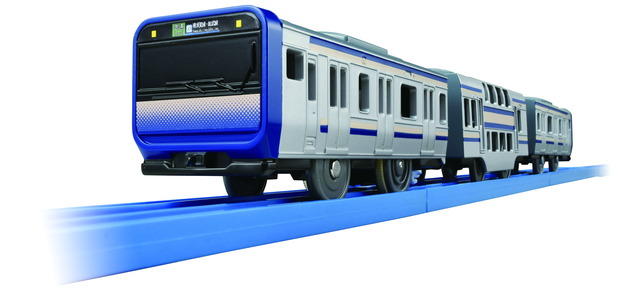 TAKARATOMY is the S-27 E235 Series Yokosuka Line, which is scheduled to start operations on the Yokosuka Line and Sobu Rapid Line in 2020, and the JR West long-distance train "WEST EXPRESS Galaxy" is "S-27". 39 WEST EXPRESS Galaxy" will be released from August 27th. The price is 2,200 yen for the S-27 E235 series Yokosuka line and 2,400 yen for the S-39 WEST EXPRESS galaxy (tax excluded).

The E235 Series Yokosuka Line is a vehicle that is scheduled to begin operation in FY2020 on the Yokosuka Line and Sobu Rapid Line. Features such as a full-color destination indicator and double decker for intermediate vehicles have been reproduced. The line color on the side of the car body is also reproduced. You can play with Plakids on the intermediate car.
The WEST EXPRESS galaxy is a long-distance train that runs in the western Japan area. Each vehicle has a different seat type, so you can enjoy a trip while relaxing in a simple yet calm space. You can play with Plakids on the tail car and the middle car.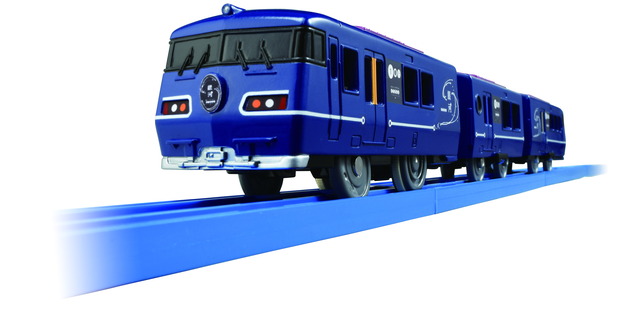 ■Articles related to cultureI Read
・Toranomon Station on the Tokyo Metro Ginza Line has evolved to be super convenient! Usability improved by widening the platform, installing new ticket gates, and maintaining the underground station square
・Held "Gourmet Journey Seal Rally" along the Chichibu Railway along with the full-wrapping train "Coloring and Combining"
・Takara Tomy will start commercial operation on July 1st, the new Shinkansen "N700S" Plarail version "Cool is full! Shinkansen N700S solid layout set"
・You can enjoy customizing coolly by installing aero parts from Kyosho Egg! R/C 1/16 The light tiger "Subaru Sambar" released
・"100-MAT018", a gaming chair mat with outstanding sense of unity with the gaming chair from Sanwa Supply

Takara Tomy
2020-08-27
Takara Tomy
2020-08-27
TAKARA TOMY
2005-09-22