CASIO
G-SHOCK, a shock-resistant watch in collaboration with the Fire Department, "Emergency Fire Aid Model"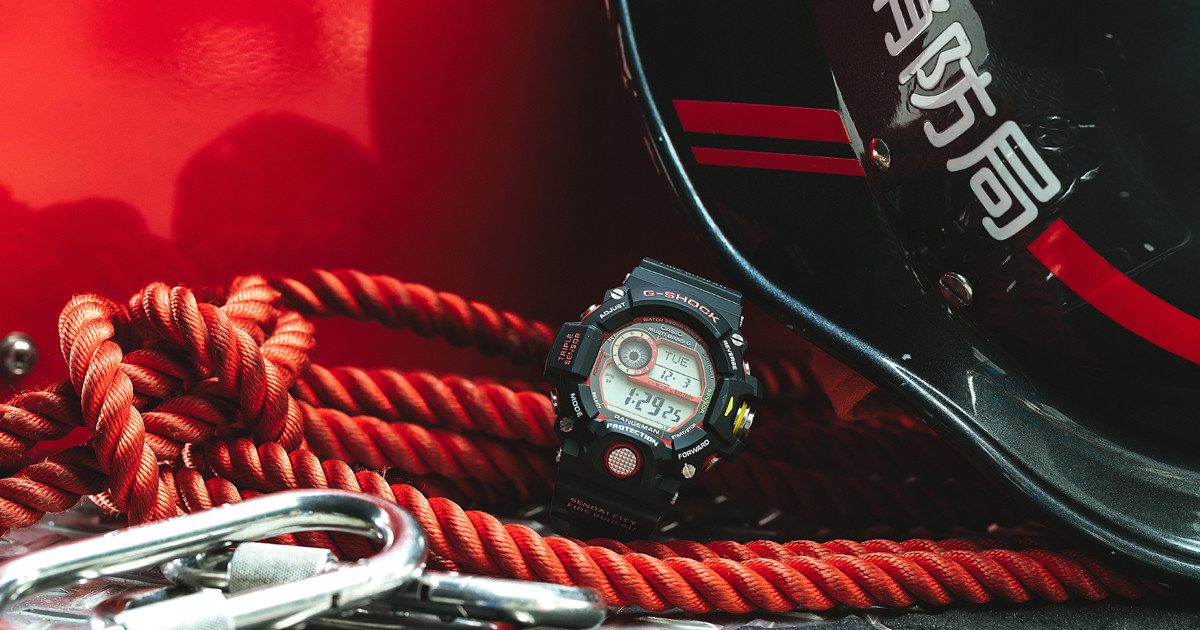 Casio Computer announced on January 8 a new model of the impact watch "G-SHOCK", a collaboration model with the emergency fire brigade "GW-9400NFST". It will go on sale in June 2020. The price is 50,000 yen [excluding tax].
The "GW-9400NFST" is a collaboration model with the emergency fire brigade that was set up so that firefighters from all over the country can perform rescue operations in the event of a large-scale disaster. The body was designed in cooperation with the Kobe City Fire Bureau and the Sendai City Fire Bureau.
The base model is the "RANGEMAN" model equipped with a triple sensor that can measure direction, barometric pressure / altitude, and temperature. The coloring is based on the black color used in the fire protection clothing of the Sendai City Fire Bureau, and the red color of the fire engine is used as an accent color. For the 3 o'clock side button ring and "SENSOR" printing, Vivid Yellow, which is an image of the reflective material of fire protection clothing, is used as the color. The back cover, play ring, LCD, etc. are decorated with the fire department logo and housed "a symbol of the members' passion and pride." A special package using the logo is also used.
The band is formed in two colors, black on the front and red on the back. The material is high-strength carbon fiber, with an illustration of a rescue rope on the center of the band. The power supply is tough solar [solar charging system], and the continuous driving time is about 23 months [power saving state]. In correspondence with 20 standard atmosphere waterproofing, body size is W55.2 x D53.5 x H18.2mm, and weighs about 93g.
Source link