Headline
GA Technologies increases viewing time by up to 4x–enhancing online viewing content
GA Technologies announced on April 2 that it will enhance online preview content using 3D walkthrough images in response to non-face-to-face demand for real estate transactions due to the spread of the new coronavirus infection.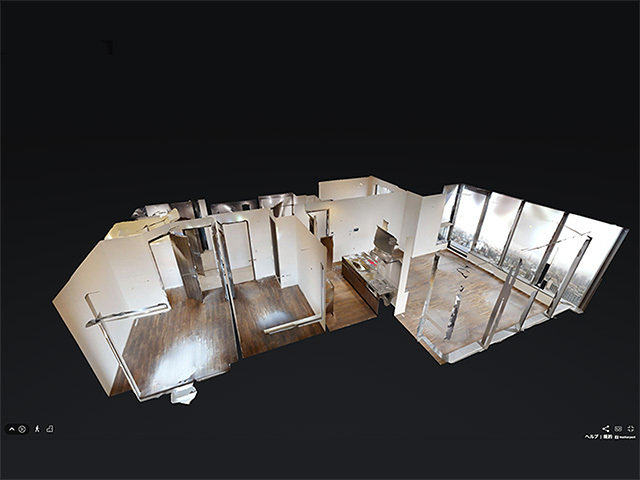 3D walkthrough image
GA Technologies focuses on buying and selling real estate for investment, digitizing online interviews and sales contracts, participating in social experiments on "IT reputation", online loan application and screening procedures, He said that he has been working on face-to-face meetings.
Starting in February, in the real estate real estate transaction field, the online preview function using 3D walk-through images has been launched from a partly handled property of the luxury rental site " Modern Standard '' operated by Modern Standards, a group company of GA Technologies. Implementation has begun.
Accordingly, this has the effect that the preview time on the property page is up to four times at the maximum and doubled on average. In addition, in response to the demand for non-face-to-face transactions due to the effects of the new coronavirus infection, the Group has decided to strengthen online viewing using 3D throughout the Group.
The online preview function that uses modern standard 3D is an insight that collects and models spatial data with a 3D scan camera made by Matterport, and allows you to browse as if you are walking inside the property with three-dimensional high resolution images. In addition to the " View '', the " Floor Plan View '' allows you to view the entire property from the top like a floor plan, the " Doll House View '' allows you to view a 3D spatial image of the entire property, the " Measurement mode '' that allows you to measure without having to go to the property, etc. It has the function of
In order to convey the image of the property more realistically, CG furniture has been placed in the image taken by live-action shooting, and the expression of interior coordination has been experimentally started from some properties.
In the future, the company plans to launch online previews using 3D in various real estate services offered by the real estate tech comprehensive brand "RENOSY".
Source link