Technology
Google adds Zoom-like gallery view to online video conferencing tool "Google Meet", can also call from Gmail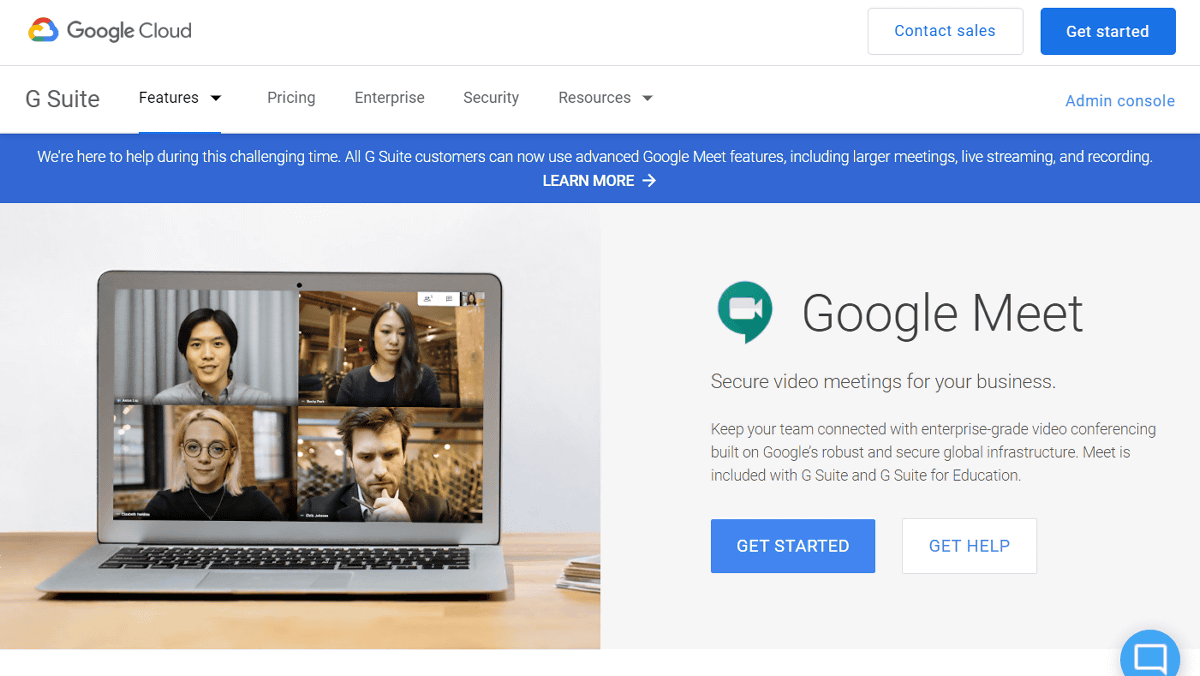 Google adds Zoom-like gallery view to online video conferencing tool "Google Meet", can also call from Gmail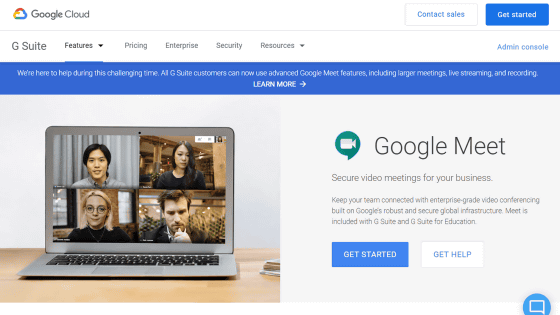 An online video conferencing tool developed and provided by Google for educational institutions and companiesGoogle Meet(Formerly Hangouts Meet) has grown significantly due to the increase in remote work and online classes accompanying the epidemic of the new coronavirus (COVID-19). Meanwhile, Google has added a new function of Google Meet, "a function to start a call from Gmail", and "Online video conferencing toolZoomWe are also planning to add a "gallery view like".
Google's fast-growing Meet video tool getting Zoom-like layout, Gmail link-Reuters
https://www.reuters.com/article/us-alphabet-google-conferencing-idUSKCN21Y1XI
Google will add Zoom-like gallery view to Meet and will let Meet users take calls from Gmail-The Verge
https://www.theverge.com/2020/4/16/21223778/google-meet-gallery-view-calls-gmail-javier-soltero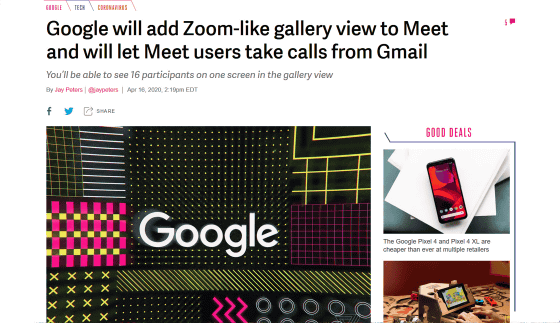 Google Meet is a video conferencing tool released for educational institutions and companies, not for general consumers, and that the number of users is increasing faster than any other Google service since January 2020 . Productivity toolsG SuiteResponsible forJavier SoltelloHe told Reuters that the demand for video conferencing tools has grown rapidly and that the "Google Meet and Gmail integration" feature will be released sooner than planned.
With the integration of Google Meet and Gmail, users can start a video conference using Google Meet from the Gmail screen. According to Google, the item "Meet" is displayed in the sidebar of Gmail, and you can immediately start the meeting of Google Meet by clicking here. A unique URL is generated as soon as the meeting starts, and you can set up the meeting smoothly by sending the URL and invitation code to the user who wants to hold the meeting with Gmail.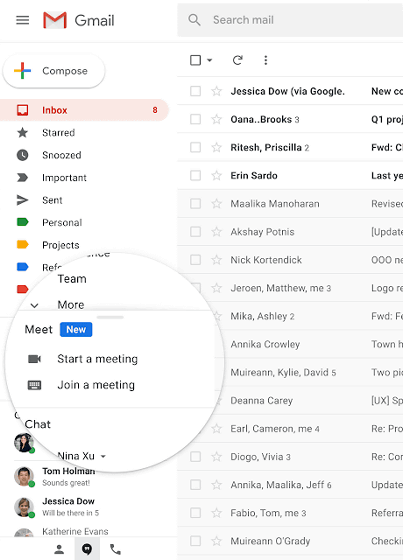 The integrated function of Google Meet and Gmeil was released sequentially from Thursday, April 16, 2020, and a Google spokesperson told the news siteThe Verge " More people work at home and learn And we want to make it easier for people to connect and take things forward. " At the time of article creation, only the web version of Gmail supports the integration function with Google Meet, but the mobile version of Gmail will also support at a later date.
Google's planned new features for Google Meet are not only Gmail integration, but also "in competing video conferencing tool ZoomGallery viewThe feature to display a large number of participants as thumbnails like "is also planned. Google Meet seems to be able to display up to 16 participants in a grid, and it seems that it will be possible to proceed with the meeting while watching the reaction of many participants.
Also, it is planned to improve the video call quality of Google Meet, improve the image quality when making a video call in a dim environment, and cut background noise such as keyboard typing sound and door closing sound. The function to do will also be released. The Gallery View feature and video call quality improvements will be released in late April 2020.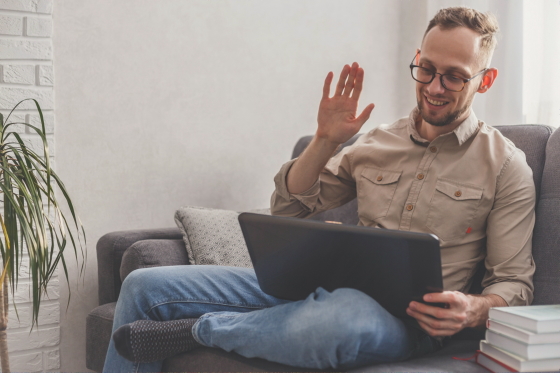 Google is offering some paid Google Meet features for free until September 30, 2020, and is working hard to attract new users. In the field of video conferencing tools Zoom andMicrosoft TeamsThere are many competitors such asMany security concernsHas been reported, Microsoft Teams may be difficult to set up at the time of introduction. According to Soltero, users who are not satisfied with other services or have security concerns are flowing to Google Meet.
Copy the title and URL of this article