Headline
Google makes group video calls available on Nest Hub Max smart display
Google is a smart displayGoogle Nest Hub MaxVideo call with multiple peopleMade executable.. The group video call function will be provided first for US users.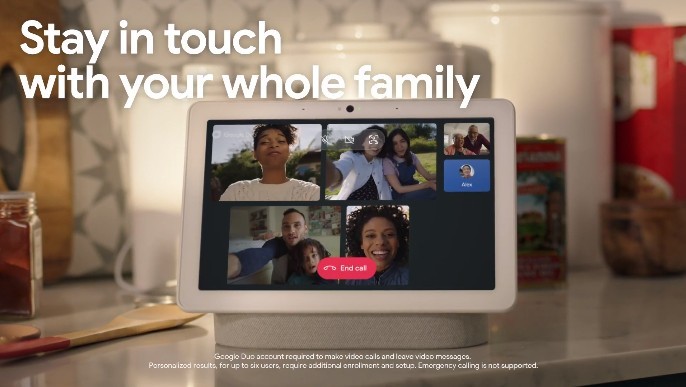 Nest Hub Max enables group video calls [Source: Google/YouTube]
▽ Nest Hub Max has been able to make only one-to-one video calls so far. With this support, Nest Hub Max can now use group video calls with up to 32 people via "Google Duo" and "Google Meet." The Google Duo group video call function can also be used with the "LG XBOOM AI ThinQ WK9 Smart Display," "JBL Link View," "Lenovo Smart Display 8," and "Lenovo Smart Display 10."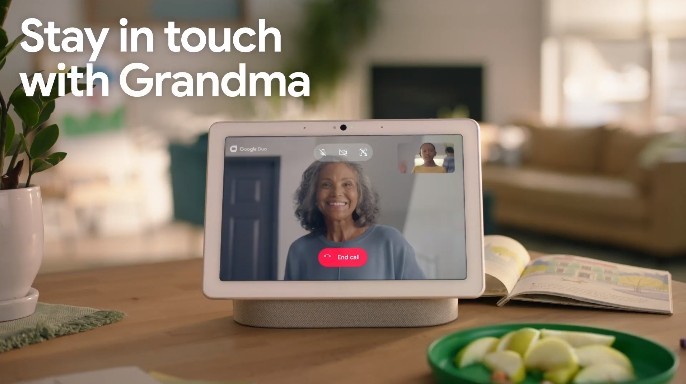 Until now, only one-to-one video call [Source: Google/YouTube]
To start a group video call, create a group with the Duo app in advance, and instruct Nest Hub Max to "Hey Google, make a group call" with the "Google Assistant" voice command, and then call Select a group. It also has an "auto-framing function", and when the user moves in front of Nest Hub Max, the trimming process is executed following it.
If you want to hold a meeting with more than 32 people, you can communicate with up to 100 people with Google Meet. It can be used for video distribution in fitness classes.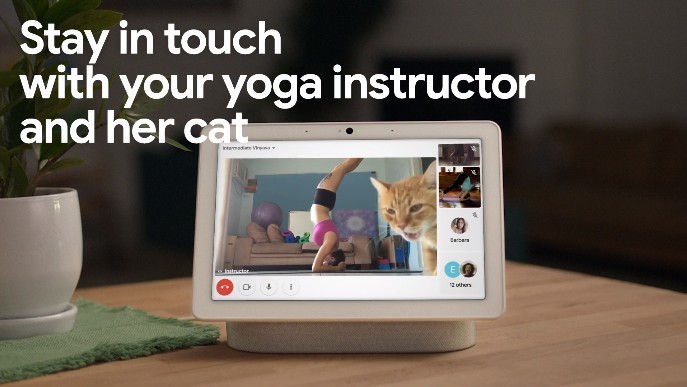 Communicate with up to 100 people on Google Meet [Source: Google/YouTube]
Group video call with Nest Hub Max [Source: Google/YouTube]
Source link