Technology
Google reports on a government-based hacker who is making a leap in the middle of a pandemic, pointing out the rise of Chinese hacker groups and "hired hackers"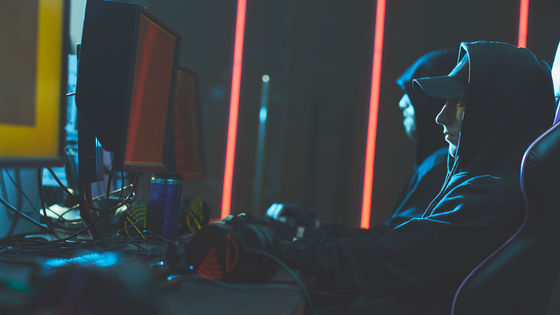 Google reports on a government-based hacker who is making a leap in the middle of a pandemic, pointing out the rise of Chinese hacker groups and "hired hackers"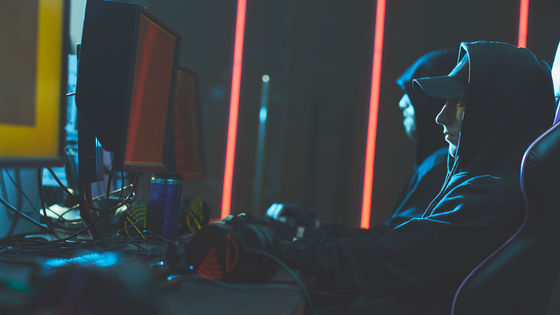 Google released a report on attacks and government hacker operations carried out on the Internet around the world in the first half of 2020. Among them, Google is focusing on the rise of Indian'hired hackers' who have launched pandemic attacks on the new coronavirus, as well as Chinese hacker groups aiming to manipulate political interference and influence. I will.
Updates about government-backed hacking and disinformation
https://blog.google/threat-analysis-group/updates-about-government-backed-hacking-and-disinformation
Google's threat analysis team "Threat Analytis Group (TAG)" announced the government support in April 2020.FishingBelow is a distribution map of the areas targeted by the attack. The darker the color, the greater the number of attacks that have been done, and many damages have been confirmed in the United States and Southeast Asia.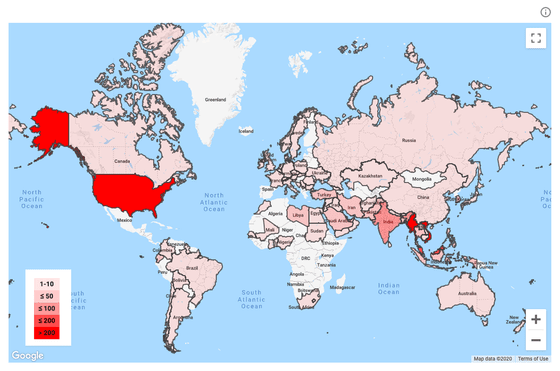 TAG said on the overview of the first half of 2020, "We obtained a lot of information about attacks on the new coronavirus theme, especially attacks targeting medical personnel including WHO staff were ongoing. It's worth noting. "
Among the attacks targeting medical institutions and other organizations, the "hack-for-hire" organization based in India showed the most remarkable movement. These hacker groups have launched violent phishing attacks targeting financial services and healthcare companies in many countries, including the United States, Slovenia, Canada, India, Bahrain, Cyprus and the United Kingdom.
For fishing baits (lures) for phishing attacks, e-mails about new information on the new coronavirus disguised as WHO and fake sites disguised as the official website of WHO were used.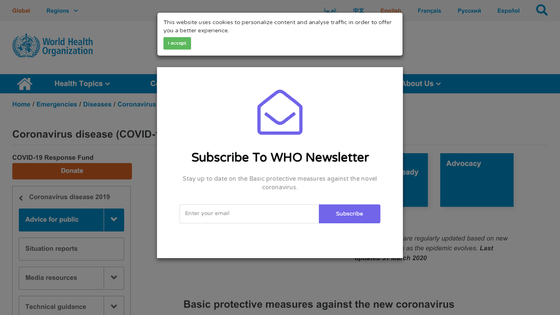 There were also many activities aimed at influencing politics. According to TAG's announcement, more than 1,000 YouTube channels have been deleted since March because they were operating their influence through cooperative actions. TAG commented on deleted accounts "Most of the deleted channels uploaded spam and non-political content, but only a few channels, as recently reported by SNS analytics firm Graphika, I posted mostly political content in Chinese. "
TAG's mention of Graphika is about the pro-Chinese spam network that the company announced in April.Reportis. In this report, Graphika said that a group called "Spamouflage Dragon" created a large amount of political spam content, including content in favor of the Chinese government,Hong Kong Demo SealedOf a businessman who made a critical statement to the Chinese governmentFumitaka GuoHe pointed out that he has used it to attack him.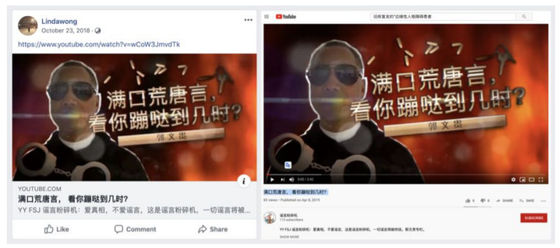 by Graphika
In addition, groups such as "Spamouflage Dragon" are denying people who praise the Chinese government's countermeasures against the new coronavirus or criticize the Chinese government's response after the new coronavirus has begun to take off worldwide. He was also showing actions such as sending messages. British Broadcasting Station BBCInvestigationAccording to the report, the total number of accounts that have been engaged in such activities on YouTube, Twitter, Facebook, etc. is over 1200.
TAG said, "Government-backed hacker groups carry out attacks for various purposes.Intellectual property theftIn some cases, it may be aimed at, and in others, it may target dissidents or conduct operations or disinformation campaigns to control influence. Our services, such as Gmail protection and Chrome Safe Browsing, are designed with solid security, but will continue to devote significant resources to developing tools and technologies to identify, track, and stop malicious activity. I will do it. "
Copy the title and URL of this article
Source link