Technology
Haagen-Dazs' white peach' appeared for a limited time only when the refreshing sweetness of white peach and thick milk gently melted, so I tried it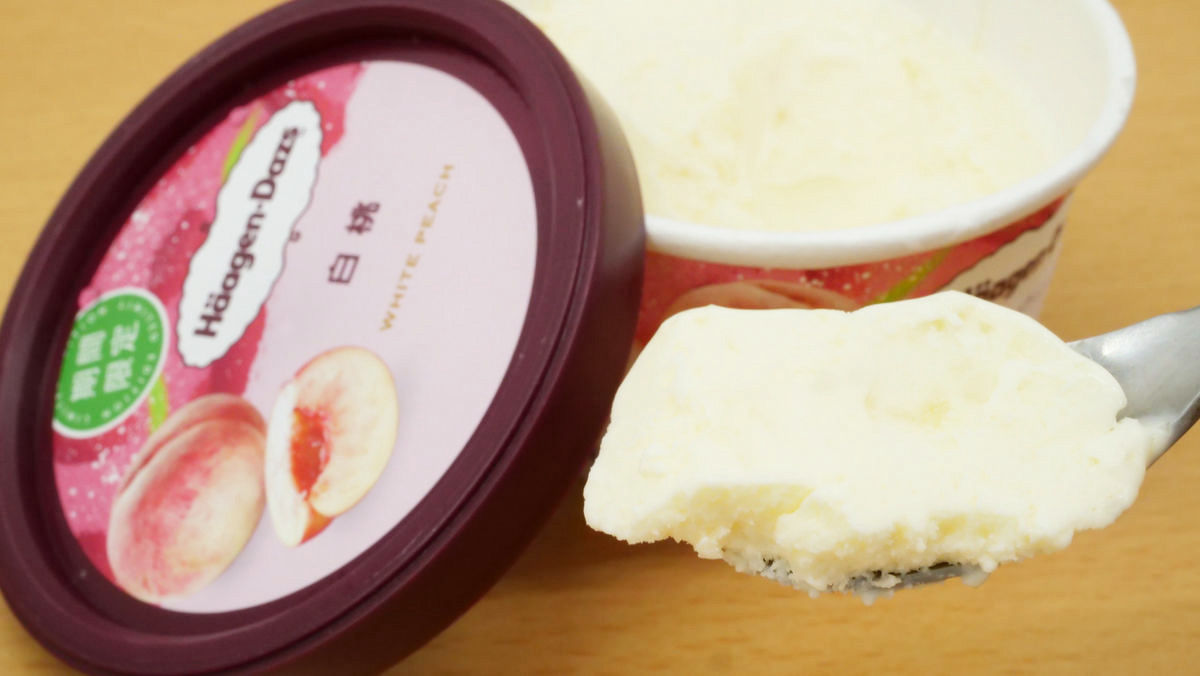 Haagen-Dazs' white peach' appeared for a limited time only when the refreshing sweetness of white peach and thick milk gently melted, so I tried it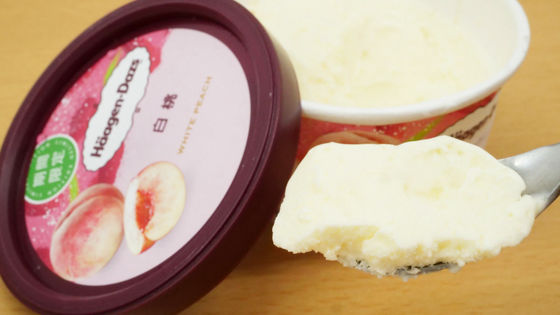 The new Haagen-Dazs mini cup that combines white peach with a gorgeous aroma and gentle sweetness with rich milkwhite peachHas appeared for a limited time from June 9, 2020 (Tuesday). Speaking of Hagendats limited-time productsBerry berry milkOrMatcha Ensemble,Caramel holicIt is difficult to imagine the taste from a name that mixes multiple tastes and textures, but "white peach'' is a simple and orthodox ice cream that competes with milk and white peach, so what kind of actually I bought it to see if it tasted good and tried it.
White peach|Product Information|Häagen-Dazs
https://www.haagen-dazs.co.jp/white_peach_2020/
"Mini Cup "White Peach"" June 9, 2020 | Haagen-Dazs Japan
https://www.haagen-dazs.co.jp/company/newsrelease/2020/69.html
I bought a mini cup, "White Peach," immediately.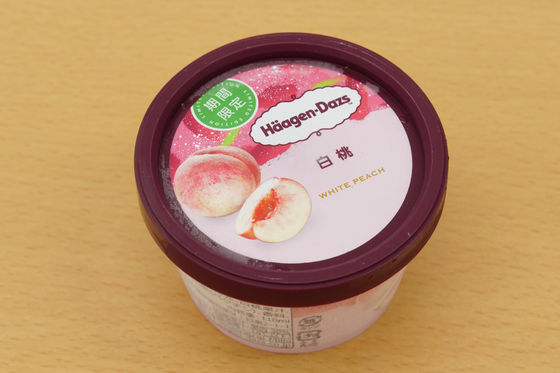 I thought that the name "white peach" had a strong fruitiness,By type of ice creamThen it is classified as "ice cream" that contains the most milk solids and milk fat, with 8.0% non-fat milk solids, 12.5% ​​milk fat, and 0.6% egg fat. thing. It also contains 30% white peach juice and flesh, and this white peach juice uses "frozen concentrated juice" that allows you to enjoy the original taste of white peach without adding extra heat. In addition, the calorie per 1 cup (110ml) is 230kcal.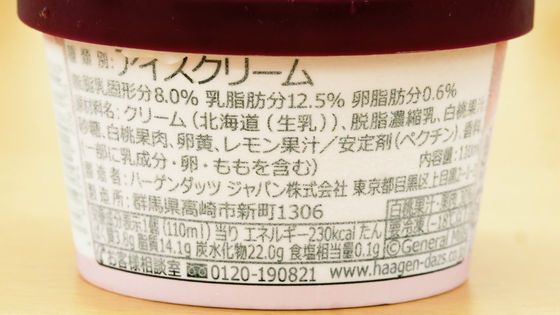 I opened the lid immediately. It looks pure white like vanilla ice cream, and you can feel the scent of fruits even if you open the lid.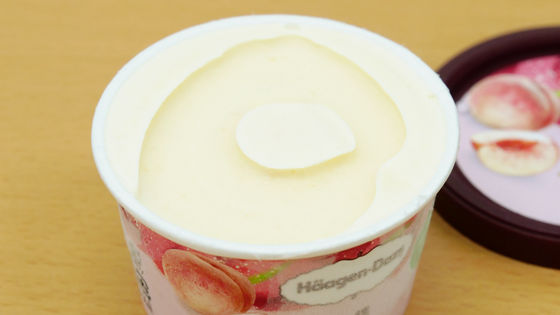 Speaking of Haagen-Dazs, when it is just taken out from the freezer, it may be too hard to hold a spoon.It is also written on the Q&A page of the official website.. White peach looksRich milkI thought it wouldn't fit in the spoon if it was just taken out of the freezer, but it came in quickly.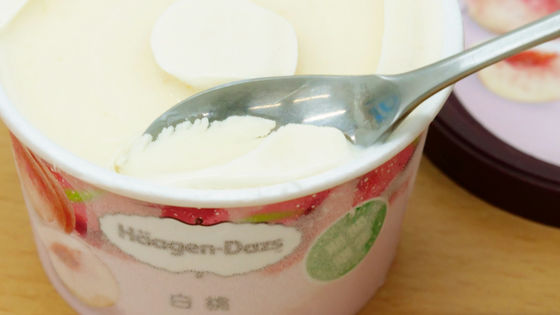 When you actually try it, the thick milk's loose texture and flavor come first, followed by the gorgeous aroma of white peach and its refreshing sweetness. You can enjoy the natural scent and sweetness as if you were eating white peaches as much as you can in your mouth, and the milk is also used, so the texture is very smooth. Because you can enjoy the natural sweetness of white peach and the unique mariage of thick milk, it is a perfect level that you are afraid to call it "just white peach ice cream".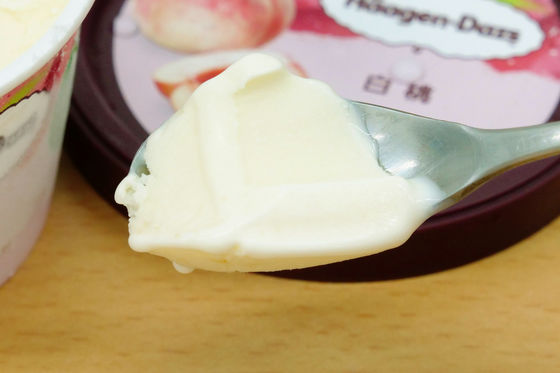 As you can see in the red frame, the white peach pulp is firmly contained in the ice, but since the peach pulp is originally soft, it is delicate when it is said that it will be a textured accent, conversely it has a smooth texture. There was nothing to disturb me.
The Haagen-Dazs mini cup "Hakuto" is available for a limited time, and the suggested retail price is 295 yen (excluding tax).
Copy the title and URL of this article
Source link