Digital Camera
Hakuba Photo Industry, a mini tripod that can also be used as a grip or selfie stick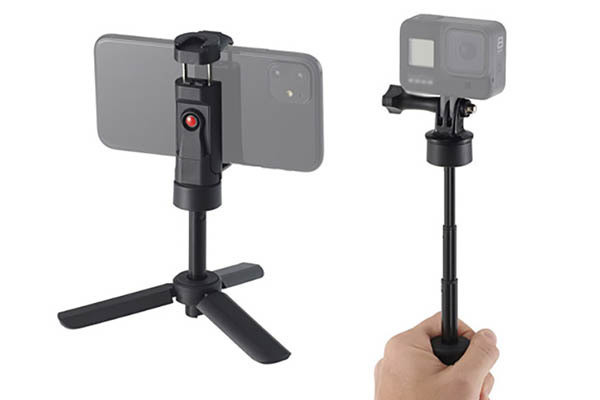 On June 9, Hakuba Photo Industry announced a mini tripod "e-pod selfie" that can also be used as a grip. A holder for fixing a smartphone or action cam is also included as standard. The price is 3,300 yen [excluding tax]. It will be released from June 12.
A mini tripod that can be used for selfie shooting and teleworking. In addition to being used as a tripod, it can be used as a handheld grip when the legs are folded and can also be used as a selfie stick with an extension of 128 mm. Since the head part can be tilted freely, fine angle adjustment is also possible.
A mobile holder for smartphones and a mount for action cameras are included as standard. The mobile holder can be fitted with a smartphone with a width of about 60 to 80 mm and has a rotation mechanism.
The total height of the tripod is 90 to 170 mm [when the legs are open], the body size of the mobile holder is approximately W28 x D25 x H75 mm, and the size of the action camera tripod mount body is approximately W63 x D31 x H28 mm.
Source link