Andorid
Harmony OS smartphone installed is "last resort" "I want to decide from Q3 to Q4 in 2020"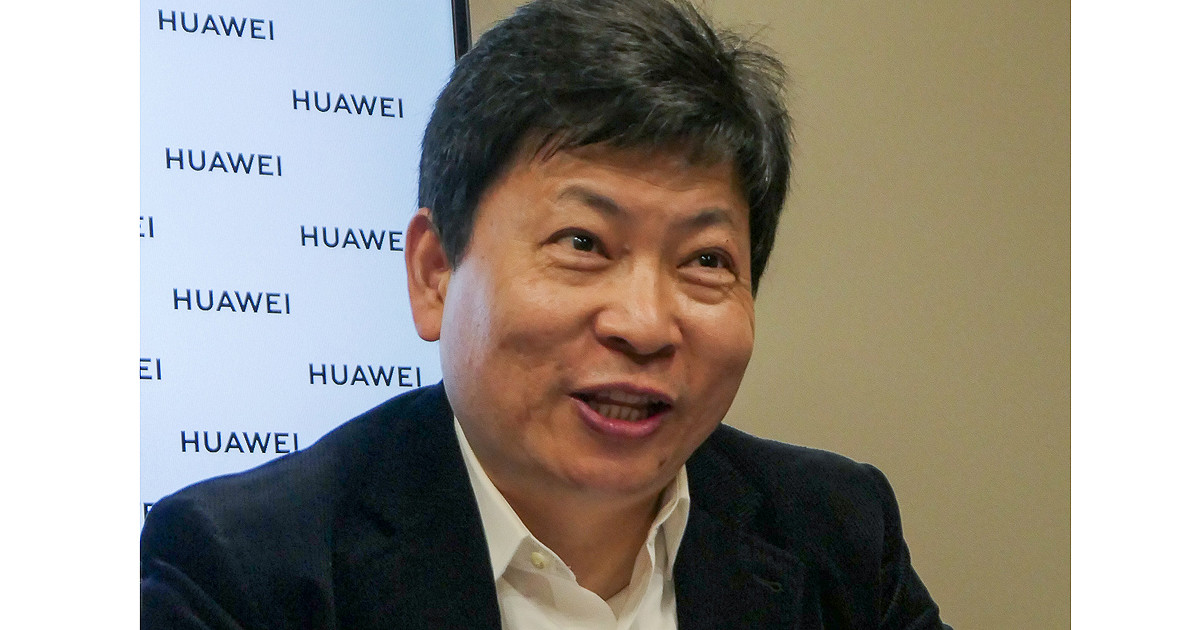 While MWC 2020 was canceled due to the effect of the new coronavirus, Huawei made a presentation as originally planned in the venue, Barcelona, ​​Spain. Richard Yu, CEO of Huawei Consumer Business Group, participated in the video at the recital, but it seems that he had already entered Spain at the beginning of February, and he was showing up locally .
This time, Yu was the only non-European media company to participate in a group interview for Japanese media and answer the questions of the press.
First, respect the Android ecosystem
With the ban on the use of Google Mobile Service [GMS] due to US government regulations, Yu asked whether he would use Harmony OS for smartphones and said, "We will continue to support the Android ecosystem." Harmony OS is for smart TVs and IoT, not smartphones.
Yu hopes to get a GMS license from Google, but if he can not get a license in the future, he will show that he will adopt a harmony OS for smartphones, and before that he will open source Android, HMS [HUAWEI Mobile Services] and HUAWEI App Gallery intend to contribute to the Android ecosystem.
Yu plans to increase participation in App Gallery through partnerships and collaborations with local app developers.
"To be honest, we're considering installing Harmony OS on smartphones," Yu said. Asked about that time, he said, "I want to decide from Q3 to Q4 this year." However, it also emphasizes that "it has not been decided yet". As we promote HMS and HUAWEI App Gallery, we see the desire to make the transition to Harmony OS a last resort.
Shipments are on a recovery track, with camera and AI technology boosting
Regarding the current situation, Yu admits that it is "a very tough situation," but he also shows pride that smartphone market share could be ranked first without U.S. government regulations. Despite this, shipments are recovering, and they say they are aiming to be number one in the near future with technologies such as mobile, camera and AI.
In this section, we will present strategies that will make effective use of the supply chains in Japan and Korea, and will enable a win-win relationship with manufacturers in both countries.
As a strategy for becoming number one, we emphasize that products such as smartphones, PCs, tablets, and wearables, and AI life strategies that link services will provide consumers with a comfortable life.
5G subscribers overtake 4G subscribers in a few years
Regarding Huawei's focus on 5G expansion, Yu expects China's 5G network to grow rapidly. Regarding Europe, it is not as fast as China and South Korea, but Japan is about the speed between China and South Korea and Europe, and other countries including the United States believe that they will not expand so quickly.
"This is the 5G take-off year," said Yu. It is expected that 5G subscribers will overtake 4G subscribers in the next few years in Central and South Korea and 5 years in other countries.
For 5G, features such as low latency as well as speed will affect all industries. Until a few years ago, there were voices saying that if you have 3G, you do not need 4G, but now there is no such person. Even now, services such as SNS, photos, videos, and AR / VR are sufficient with 4G, but services that require more bandwidth such as higher-definition AR / VR, broadcasting, and high-definition live video will emerge in 5G. Talk about the importance of 5G.
Impact of new coronavirus "I want to minimize it"
Regarding the focus on App Gallery, which was emphasized at the recital, "Apps are expanding rapidly every day," Yu said. With this growth, we expect HMS Core and App Gallery to be important to the Android ecosystem.
We would like to ask top vendors in various countries including Japan to participate in App Gallery and further accelerate their growth.
In addition, the effects of the new coronavirus, which has become a problem these days, are particularly affecting the supply chain.
Finally, Yu will be launching its flagship smartphone on March 26 in Paris."HUAWEI P40" series presentationRegarding, based on the fact that this was a video broadcast, he laughed and said, "Let's meet live."
Source link