iPhone
How to use iPhone "screen time" to prevent overuse and value time and family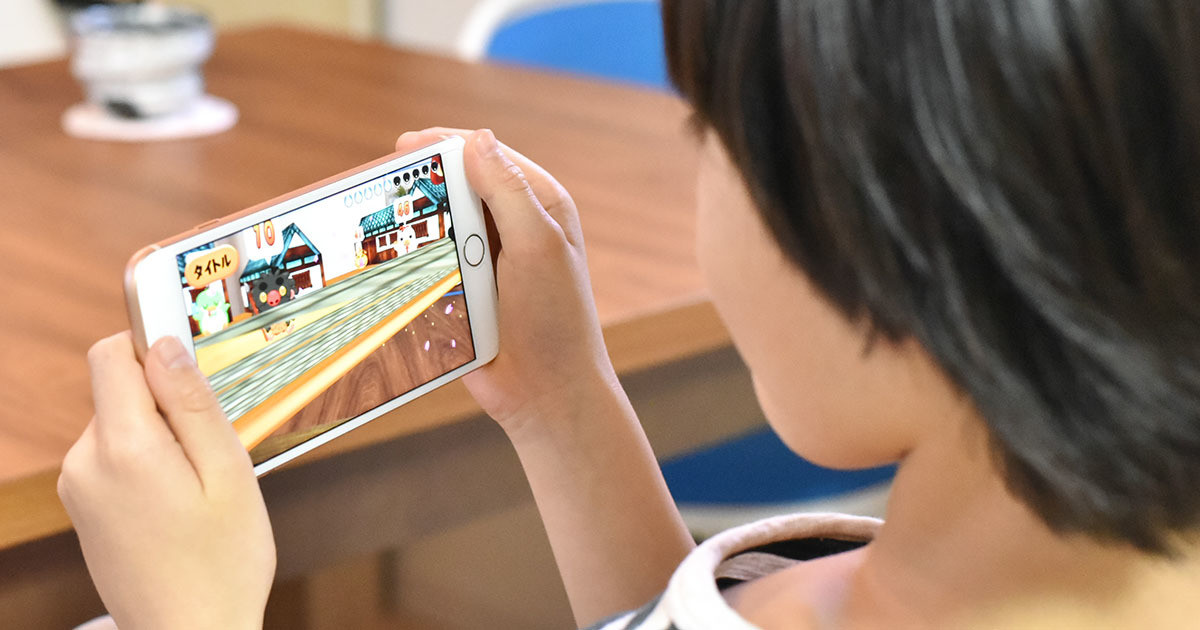 An iPhone where you can easily enjoy various contents. I'm so addicted to how to use it, and many people say that if they noticed, they stuck to the iPhone screen until meal time or just before going to bed …?
If you can "visualize" how you use your iPhone every day, you'll want to increase your time spent with the iPhone. Before the new life season, where you have a lot of opportunities to get an iPhone, let's introduce the "Screen Time" function that is perfect for thinking about how to use the iPhone with your family.
Know how many times you picked up your iPhone
Screen time is a collective term for toolsets that are useful when you want to visualize usage trends of iOS [iPadOS] devices or limit and manage usage time. iPhone / iPad / iPod touch with iOS 12 or later should find an entry to the menu as soon as you enter the Settings app. Look for the purple hourglass icon.
Screen time includes a wide variety of functions, but let's summarize how to use particularly useful tools.
The top page lists the "average daily" hours that users spend on their iPhone. Since the usage time within one week is graphed, you can see at a glance which day you used it.
Tap "Check all activities" to see a detailed breakdown by day. The graphs are color-coded by usage, such as "entertainment" and "work efficiency", and the total time calculated here also appears here.
Scroll down the screen to see the balance between the number of "lifts" you hold your iPhone and the apps you use most. It's a meaningful function that makes people aware of their smartphone habits, both for those who are aware of seeing their smartphone every day and those who do not.
Above all, reduce unnecessary "notifications"
"Notifications" that fly to the iPhone can be fine-tuned individually from the settings. In fact, if you look through the screen time, you can "visualize" how often notifications are sent from each application every day.
There is no problem if it is important for you, but it is not really necessary, but because you leave the setting as it is, you are distracted by the notification, you are caught by the screen of the smartphone and careless If the number of "lifting" is increasing unnecessarily, there are likely points to be improved.
Tap the apps listed from top to bottom in order of notification frequency to enter individual notification settings. You may want to reconsider whether the notification is really necessary for you.
If you hold the top of the iPhone screen and swipe down, the Notification Center will be displayed where you can check all the notifications you have received. If you look closely here other than screen time, you'll see how much unnecessary notifications you don't normally watch.
If there is an unnecessary notification from the app, press and hold the banner in the notification center and tap "…" displayed on the right shoulder, or swipe the banner to the left and select "Manage". You may want to choose "Distribute inconspicuously" or select "Off" from the next menu.
If notifications from the same app are lined up in a row, select "Group by Notification" for "By App" to make them easier to read.
If an app has notification settings turned on, but the user hasn't considered it for a long time, iOS will find it and offer to turn it off.
"Smartphone pause time" is determined per app
Let's go back to the screen time screen again. The "pause time" lined under the activity confirmation allows you to set a time limit on the use of the app and force the iPhone not to "see". You may want to set a habit of "resting" when you sleep around your dinner table with your family or sleep in bed.
We know the "criminals" who lock themselves up on the smartphone screen, such as SNS and games… If so, it is effective to apply "Limit App Usage Time". From here, you can limit the amount of time you can use per day by app, or by category, such as "social networking", "games", or "entertainment" that includes video content.
Let's watch children and iPhone well with "screen time and conversation"
For people who live with their families, "too much use and use of smartphones" may not be a problem for themselves. Despite the dad's and mother's feelings of communicating with children and having iPhones for watching purposes, children are troubled by not being able to concentrate on studying because they are full of videos and games … . IOS screen time responds to such troubles.
With Family Sharing, you can see graphs and numerical reports on how your child is using your iPhone on the screen of your parent [administrator of the Family Sharing group]. In this case, both parent and child must be using iOS 12 or later, or a device with iPadOS.
Entering your child's screen time settings from your parent's device and tapping "Content and Privacy Restrictions" will restrict your iTunes and App Store purchases and prevent overuse of billed content. For movies, it is possible to restrict viewing of content with R and PG designations, and to allow access to Web content only to sites designated by the parent.
From December 2019, devices with Family Sharing set can be "restricted to communicate / call". This is a new function to prevent children from coming into contact with people they do not know through smartphones and getting involved in crimes and troubles. For iOS devices, it is valid for Phone, FaceTime, and Messaging apps. Not only is it possible to block calls from people who are not in your child's contacts, but you can also manage new registrations for call contacts with parent and child while consulting.
When I was a child, I didn't have a mobile phone or smartphone in the first place, so there was no way to communicate freely with my friends late at night. So, if you can talk with your good friends until late at night, you can understand the fun and inevitable feelings. But today's children have a lot of hardships, such as having to worry about getting out of SNS. Good parent-child relationships do not arise when parents use screen time to inconvenience children. Having the opportunity to discuss the correct use of smartphones with parents and children on a daily basis may be the best way to prevent children from getting into trouble.
At the moment, Screen Time does not have a function to limit apps that can make IP calls and chats, such as LINE and Skype. If necessary, you can use "App time limit". In the future, we hope that the screen time update will allow you to make detailed settings for third-party calling apps.
Let's turn screen time on first
Screen time reports are recorded only on the device for the user's own iPhone, so there is no need to worry about leaking the history of commonly used apps and services. It is possible to share reports between devices of users who are signed in to iCloud and to view the sum of records, but after all data including family sharing is encrypted independently, Apple also You don't have to worry about leaks because they're sent to iCloud using a secure communication method that doesn't involve the information.
The spring new life season is coming soon. Why don't you turn your iPhone screen time on while keeping in mind how to spend a fulfilling time?
Source link