Technology
I tried eating grilled meat using a seasoning " forbidden black pepper '' that black pepper, garlic and onion powder insist on the taste and richness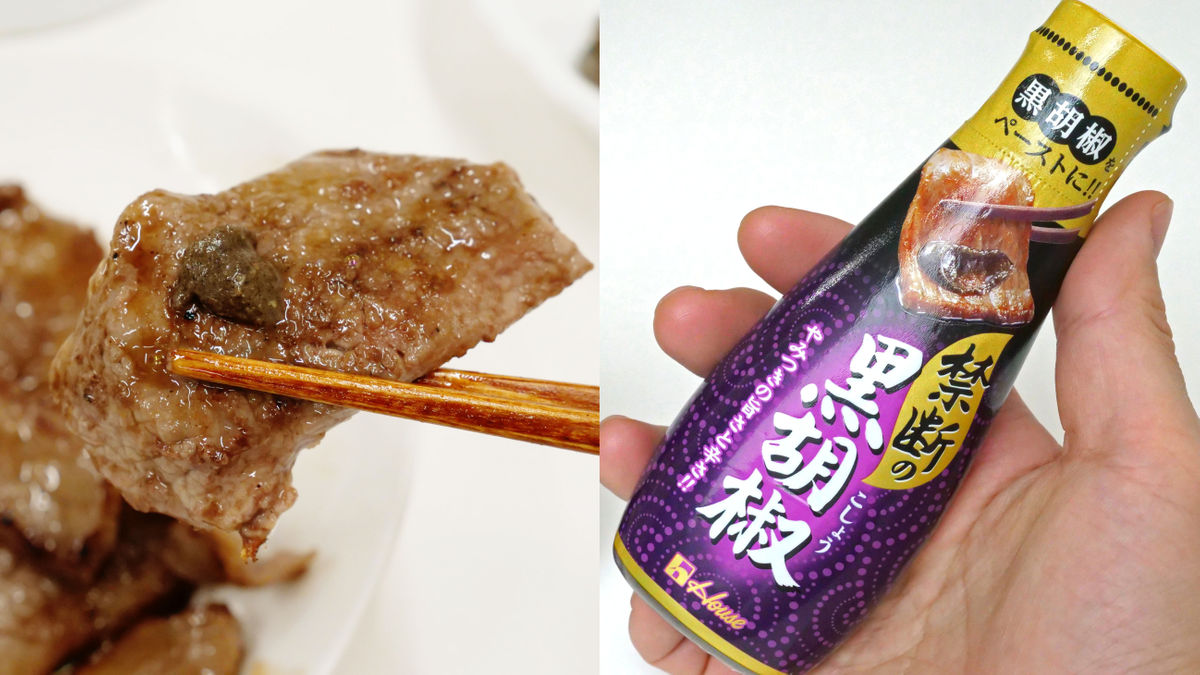 I tried eating grilled meat using a seasoning " forbidden black pepper '' that black pepper, garlic and onion powder insist on the taste and richness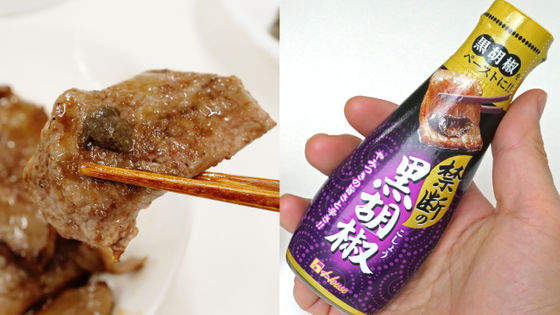 A seasoning that squeezes the aroma and richness of black pepper, garlic and onion powder from house foods "Forbidden black pepper]Has appeared. I tried "forbidden black pepper" that can be enjoyed with addictiveness and spiciness when eaten over meat and actually put it on various meats and ate.
Forbidden black pepper | Brand site | House food
https://housefoods.jp/products/special/kindan/index.html
This is "forbidden black pepper". An illustration of a roasted meat being picked with chopsticks in a dark purple package similar to the color of an eggplant.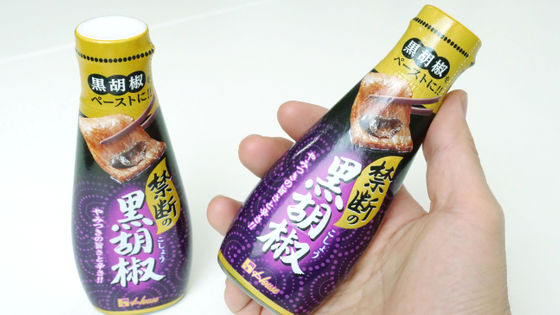 Looking at the raw materials, you can see that not only black pepper but also various other raw materials such as black pepper, sesame paste, onion powder, mixed oil of tallow and tallow, and garlic oil are contained.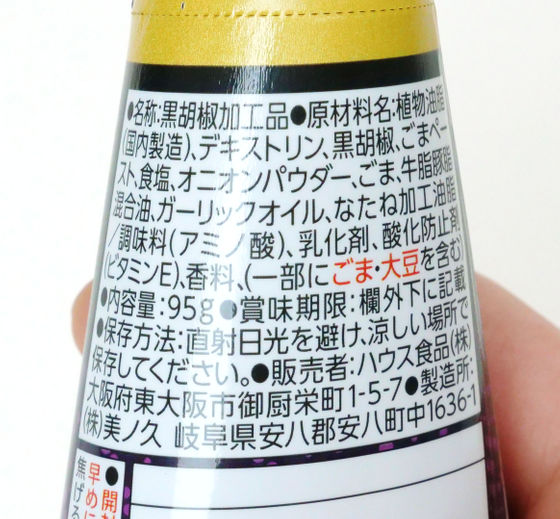 Open it right away and put it in a spoon and it looks like this. It looks like sesame paste.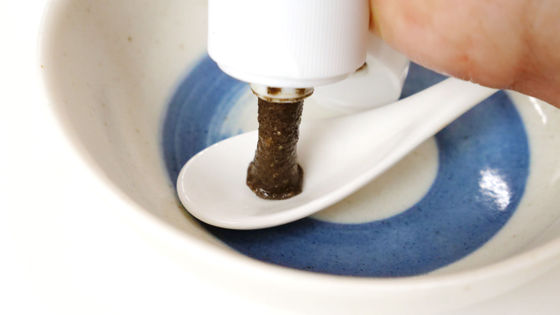 When I licked it as it was, the flavor of black pepper was intense, and it was enough to take it down. Although the impact of black pepper is strong, it seems to be hiding, but the taste and richness of garlic and tallow butterflies are quite solid, and the aftertaste has the spicyness of black pepper and the taste of Chinese seasoning remained . The texture is slightly granulated, but almost completely paste. It doesn't contain solids like pepper.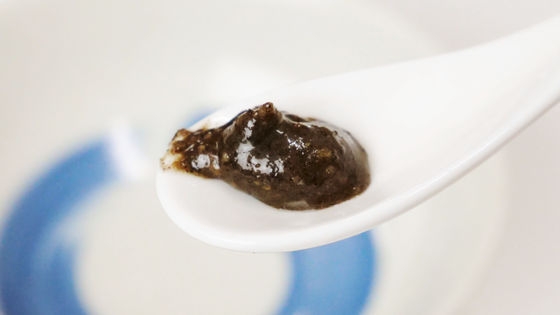 Forbidden black pepper is recommended to be eaten as it is on grilled meat, so I will actually practice it with various types of meat.
Cast ironLODGE frying panAnd grill the meat with jujube …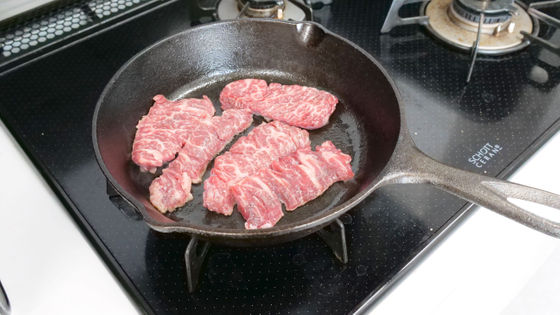 The grilled meat is completed.
Eat the baked meat with black pepper forbidden. It is said that 2 teaspoons (about 12g) is an appropriate amount for 200g of meat, so it is enough that 1g of meat is not enough.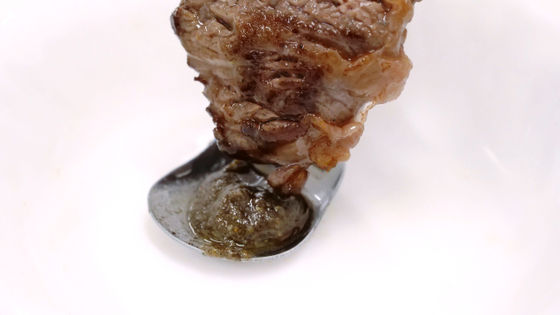 When I ate it with beef harami, it was different from ordinary salted pepper with the impression that the flavor of garlic and the umami and richness of tallow butterfat were good, as well as the strength of black pepper flavor It tasted.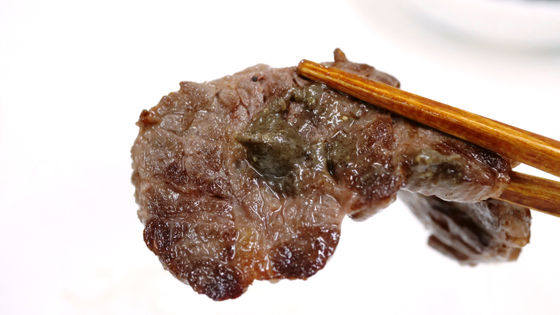 However, even in the same beef, in places where the meat itself has little umami and fat, the taste of forbidden black pepper tends to win. Depending on the quality of the meat, there were cases where the flavor became almost "forbidden black pepper flavor".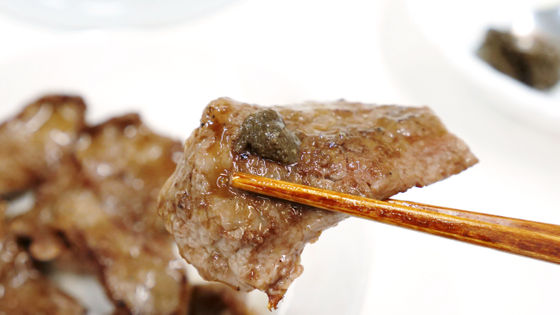 Among beef harami, beef ribs, beef peaches, pork roses and chicken peach, chicken peach has the highest reputation. The taste of the meat itself was deep and the meat itself was thick, so the taste of the meat itself was clearly felt, and the flavor of forbidden black pepper and the taste of the meat were balanced.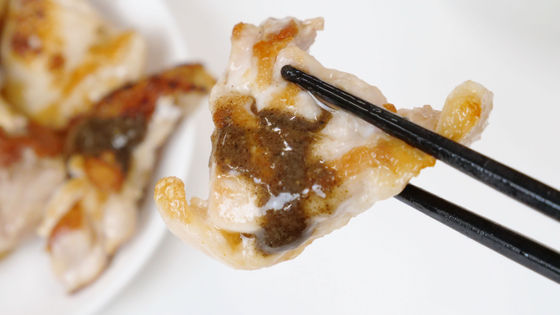 Also in the houseOfficial pageThen, as a "forbidden recipe", a dish using forbidden black pepper was introduced, so I decided to make it. This time from thatForbidden black cheese toast"Create a.
First, mix 1 teaspoon of forbidden black pepper and 1 teaspoon of mayonnaise …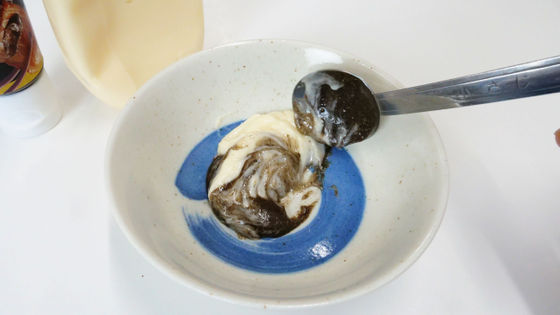 Paint on the toast …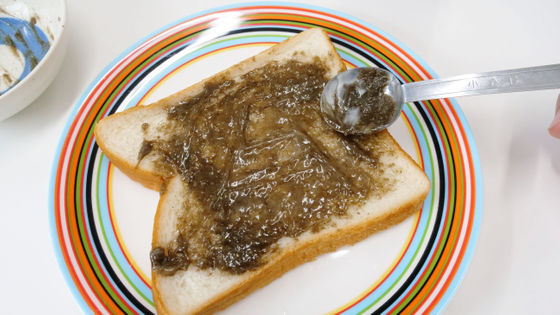 Put the melting cheese on it.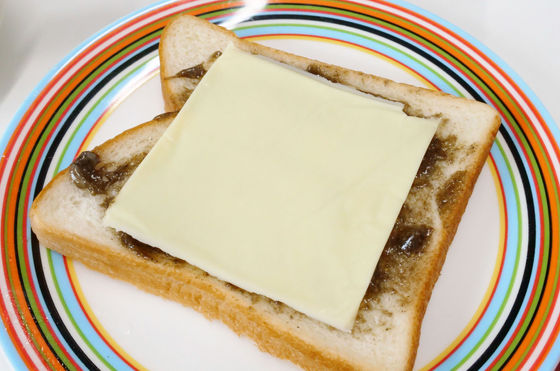 Bake for 2 to 3 minutes in an oven toaster. This time, I baked for two and a half minutes.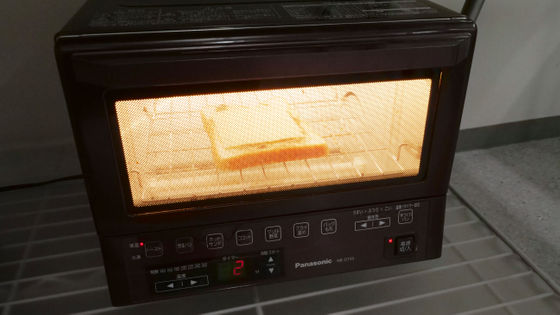 Forbidden black cheese toast baked like this.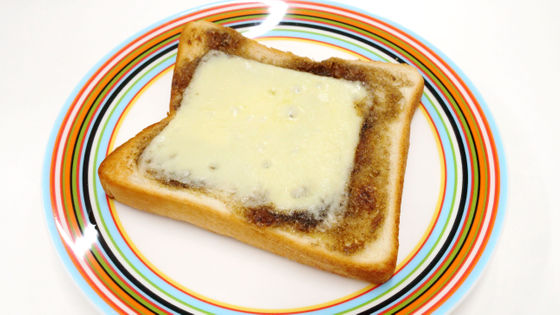 Forbidden black pepper mayo is baked brown.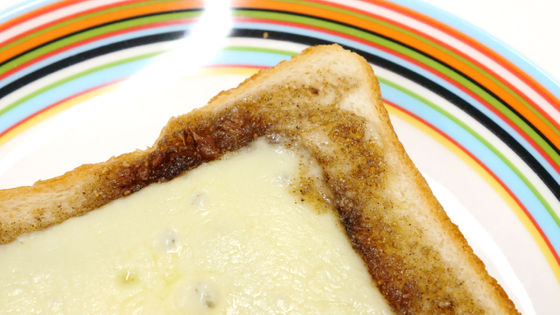 When I ate it, mayonnaise emphasized the flavor and richness of forbidden black pepper, and the flavor of black pepper went well with cheese toast, and it tasted quite ant.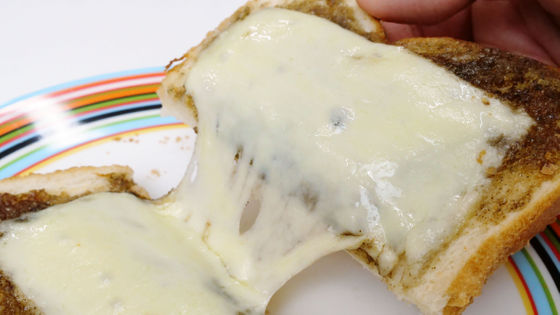 In addition, forbidden black cheese toast was officially recommended to apply honey if you like, so I baked another piece and tried honey.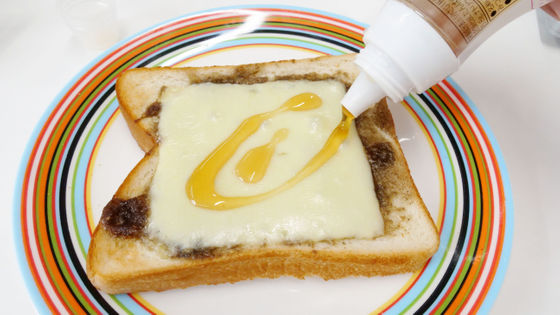 When you actually eat it, it is a toast that you can enjoy the contrast of honey's sweetness and forbidden black pepper's spicy spiciness. However, many of the editorial staff who sampled said that the pears worked well and the pears worked well, and the cheese was firmly felt.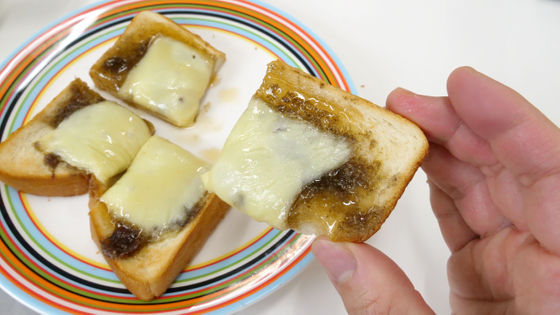 "Forbidden black pepper" is available at supermarkets nationwide from February 10, 2020 at a retail price of 358 yen, excluding tax.
Copy the title and URL of this article
Source link