Technology
Initiatives to reduce waste and reduce carbon dioxide emissions by reusing plastic waste for road pavement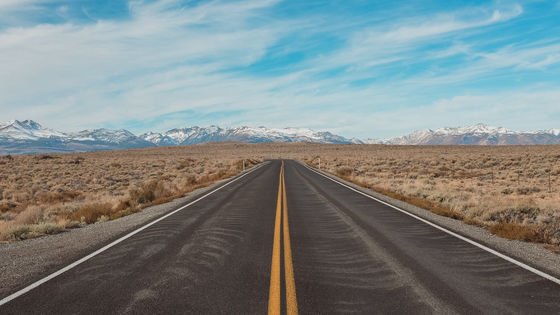 Initiatives to reduce waste and reduce carbon dioxide emissions by reusing plastic waste for road pavement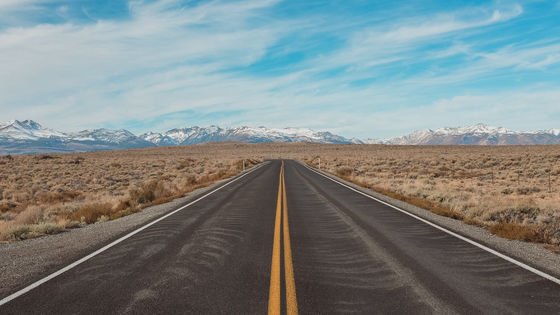 Although used in large quantities around the world,Difficult to completely recycleTherefore, plastic is playing a role in environmental pollution. As a measure to reduce plastic waste, some companies in Japan have stopped using plastic straws.Mix plastic waste with asphaltCompanies that use this method to pave roads have emerged.
Company that recycles plastics for roads eyes Tri-City plant | Tri-City Herald
https://www.tri-cityherald.com/news/local/article240965561.html
Can plastic roads curb waste epidemic?-CNN
https://edition.cnn.com/2018/07/02/world/macrebur-plastic-roads/index.html
Scotland'sMacReburIs a company that uses plastic waste together with asphalt to reduce waste and enhance asphalt pavement. Using 10 tons of plastic waste using the company's technology, it will be possible to recycle 8571 disposable plastic bags and save 91.8 kg of carbon dioxide emissions.
MacRebur is looking to expand its business in the United States and is considering building a 20,000 sq. Ft. Site in each state. At least 8 to 12 employees will be employed at each factory, and the number of employees may increase further depending on performance. At the time of writing, the possibility of building a MacRebur plant in Tri-Cities, Washington, USA, is mentioned.
MacRebur | The Plastic Road Company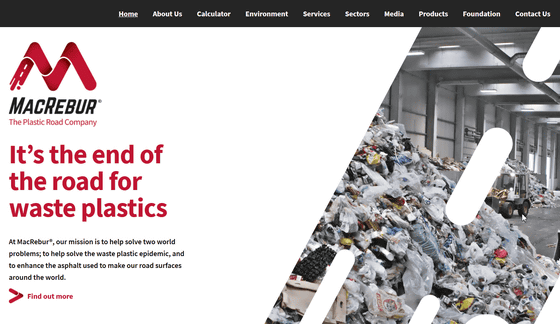 MacRebur is a company where Toby McCartney is the CEO, developed a special process that turns shredded plastic into " small chips '' that can be replaced with part of the substance that binds with asphalt, and uses this We make reinforced asphalt from plastic garbage and perform pavement on roads. Mr. McCartney says, "We are contracting road paving everywhere in Australia, New Zealand, all over Europe, Turkey, South Africa, Canada, etc." The appeal of MacRebur's paved "roads using plastic garbage" around the world.
At the time of writing, MacRebur not only opened the first US factory in San Diego, but also is working to add its products to a list of products approved by the Washington Department of Transportation. As a result, a MacRebur asphalt road may be completed somewhere in Washington in the near future.
However, the Ministry of Transportation has commented that adding time to MacRebur asphalt among the 1300 certified products handled by the department is " time and test required '', and MacRebur " can not speed up approval And it shouldn't be, because the Ministry of Transportation is the agency responsible for ensuring that materials can operate safely. "
The shredded plastic garbage used by MacRebur looks like this.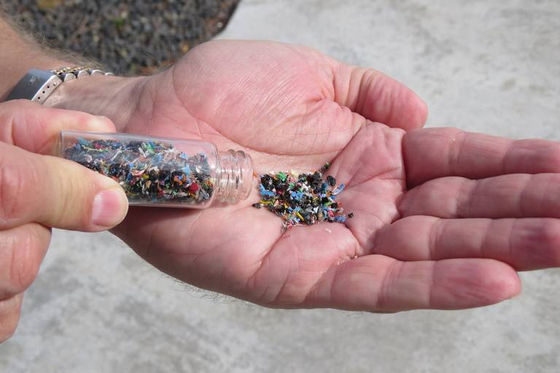 "Small chips" made from shredded plastic garbage, which increases its strength by being mixed with asphalt, are used here. Used for asphaltBitumenAbout 20% of this will be replaced by this small chip. According to Mr. McCartney, the design of small chips made from plastic garbage was completed after trying about 500 to 600 types.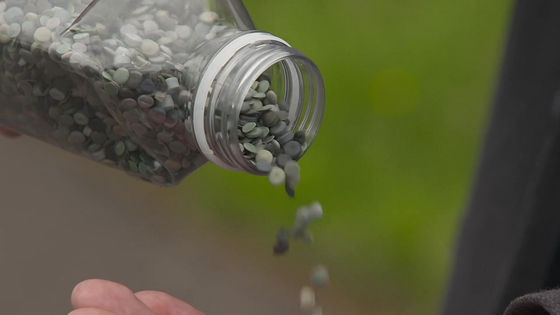 At the time of writing the article, permission to use asphalt made by MacRebur which mixes plastic on city roads and state roads has not been granted, but the company's " Use plastic garbage without problems on parking lots, private roads, and other land pavement Asphalt "can be used. Also, it seems that microplastics etc. do not flow out of asphalt mixed with plastic pieces and do not release harmful substances.
Copy the title and URL of this article
Source link