Headline
Integrating offline and online data of real estate companies-Anabuki Kosan, " visualizing '' customers with CDP introduction
EVERRISE announced on December 25 that INTEGRAL-CORE, a CDP [customer data platform] capable of collecting, integrating and storing large amounts of data in real time, was introduced to real estate company Anabuki Kosan. Integrate online membership data and offline customer data to "visualize" customers.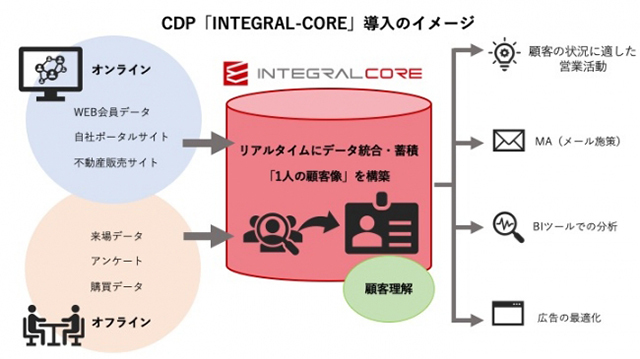 Introduction image of CDP "INTEGRAL-CORE"
INTEGRAL-CORE is a data platform that collects and integrates online activity history, advertising data, offline real store activity data, etc., and visualizes each customer. It is possible to manage individual customers instead of segments, and real-time high-speed processing is possible. It can also work with external tools such as BI, MA, and LPO.
Anabuki Kosan had previously managed web member data and actual store visit data separately. This time, integrating online data such as web membership data and real estate sales sites with offline data such as visitor data and purchase data will be the first step in ensuring proper communication.
In the future, we will collaborate with MA and BI tools to provide appropriate leads and analysis data to sales sites, improve sales efficiency, and consider using tools with a view to integrated management of group customers. That.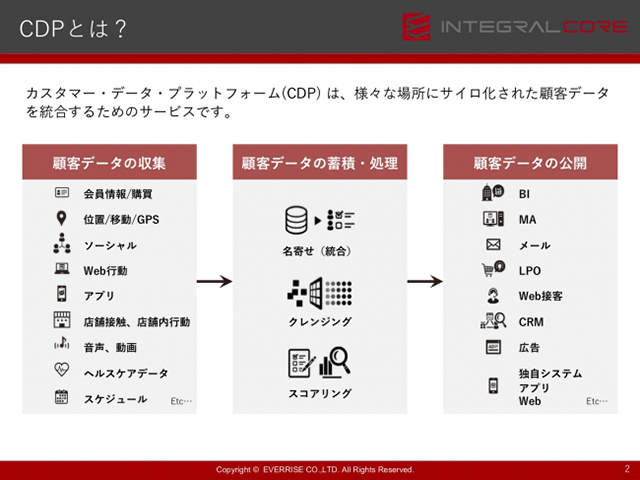 About INTEGRAL-CORE
Source link