Technology
Interview with Yuta Murano, "Bokura's 7-Day War," which created a work that echoes high school students who think that "adults are poor"
Interview with Yuta Murano, "Bokura's 7-Day War," which created a work that echoes high school students who think that "adults are poor"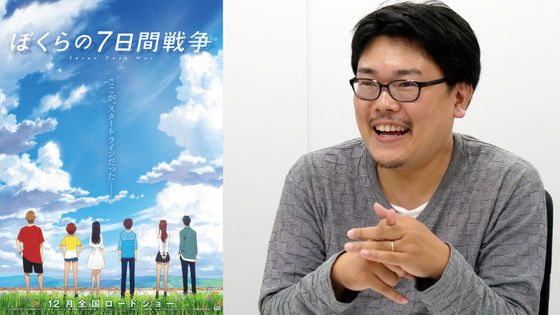 From Friday, December 13, 2019, an animated movie "Our 7-day war"Will be the opening. When working on this film,Yuta MuranoHe interviewed high school students and teachers and interviewed coal mines in Hokkaido. Among them, the words of the shock that came out of high school students' mouths, how the abandoned factory that was also the "main character of the eighth" was drawn, such as "The Seven Days War" I have heard a lot about the production.
Our 7-day war
http://7dayswar.jp/
30 years since that war,
A new battle begins.

Of our 7-day war
PV released!

"I decided to live my way."

December 13 (Friday) National Road Showhttps://t.co/8zNvsWWgjQ#7 days #Takumi Kitamura #Kyoko Yoshine #Rie Miyazawa pic.twitter.com/uxEE8mjy4L

— Movie "Our Seven Days War" (@ 7dayswar_movie) October 2, 2019

GIGAZINE (G):
I think it was a lot of pressure to work on the animated film that many people know, "Our Seven Days War", but what was your impression when the project came?
Director Murata Yuta (Murano):
It was a very famous title, and that was a popular work that had been placed in the library when I was an elementary school student, so I was grateful that I would appreciate it. However, since it is also a work that has passed since the beginning of the world, there are also difficulties such as "What should I do if I do now?" felt. I thought it wasn't just an animation.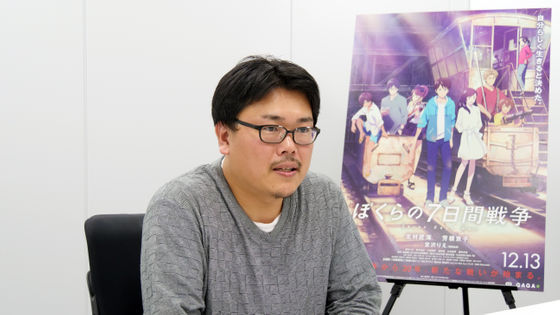 G:
I think that there were many difficult points because it has been 30 years since the live-action movie was made, but where did you feel the difficulty specifically?
Murano:
I thought that words such as "all-match" and "liberation zone" that appear in the original would be less likely to affect people who want to show this work, especially children. Also, "standing position with adults". "The standing positions of ourselves and adults" and "The image of adults when they were trying to discipline adults" would be completely different from 30 years ago and now, "What is it?" When. The more I interviewed high school students and the questionnaire to junior high school students, the difference from the original time became clearer than I originally thought.
G:
What voice did you hear?
Murano:
The thing that shocked me the most was that "adults seem poor".
(Laughs)
Murano:
When I interviewed high school students, "What do you think of an adult?", A story came out saying, "I do n't think I 'm fighting with another person, and I do n't feel so stressful in my relationship with adults. I came. "They are still more free, and adults have more protection than themselves…" In addition, adults were absolutely stronger at the time of the original. The corporal punishment rampant in the name of discipline, and it was clearly depicted in live-action movies.
In that respect, the current children are protected. The corporal punishment is a law, and if it happens, you can manage an adult with just one smartphone. Because we have weapons that can easily end adult life, we can always fight equally if we are interested, and we have the awareness that if we use those tools, we are better. It may be difficult to feel that you have to do something until you are rebelling against an adult.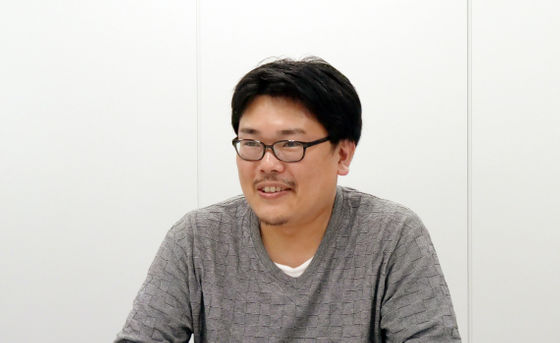 Murano:
That was shocking and I thought "I see." However, I was able to interview high school students who read the original very much, but among them, " I was not sure about the name of " All Fighting '' and the stress on adults, but with one friend in one place The atmosphere of gathering together and doing something together for a week is a lot of fun. " "I don't mean it's all bad, I just need to describe the sensibility that is the same as 30 years ago."
In addition, the teachers said, "The current children are not stubborn enough," "I'm very good at telling the answers that adults want to do better than what they used to do. But when I was involved in trouble in a state where there was nothing and was told "Somehow", I heard the story that the vitality to overcome it is thinner than the old child. " While listening to it, I think "I see," but on the other hand, when I hear that opinion from the standpoint of a child, I think "That 's right".
For an adult who decides that way, this high school student naturally has something like a rebellion against a certain kind of decision that " No, we can do it '' There was a thing that would have to be a movie that would affirm.
G:
It seems difficult to make the premise of "fighting adults".
Murano:
That's right. While children and adults are a major theme of the "Bokura" series,ConfrontationI felt that I had to read the original that there was a part that I had to confront with the adults in the children, in addition to the fact that they had to physically interact with each other.
Especially in this movie, the main character is a high school student. High school students are often treated as adults or children, sometimes saying "Please tell them because they are good-aged adults" or "Speak out to children". I hope that these children will be able to decide with their own hands whether they are adults or children.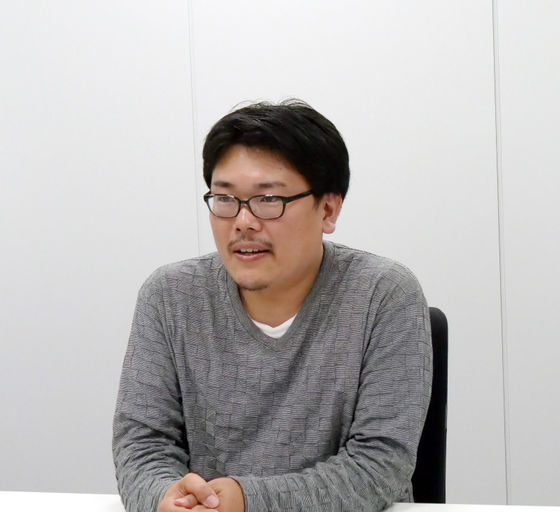 Murano:
Even if you look around yourself or listen to it, there is a section where children think that " I have to become an adult '' somewhere, " That is not a bit wasteful "I feel that there are choices that only children can make." That choice may be something like touching a little law, but it's an age at which you can show something like stubbornness that penetrates selfishness, rather than being a straitjacket. I started to make a movie, thinking that it would be nice to be able to tell you that you still have such a young child.
G:
Although the hero's defense seems to be very quiet, he was surprised by the gap because he was acting quite boldly during the work. How did you decide on this character design?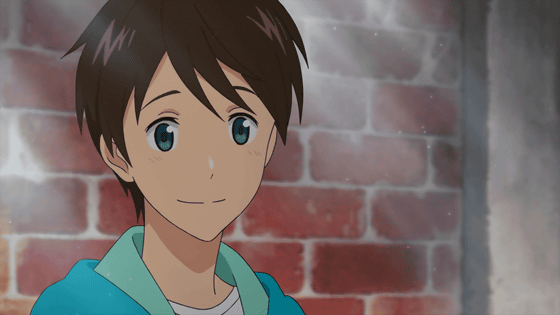 Murano:
The character design started at the beginning of the screenplay and was delayed by some tempo. Among them, I am in charge of character designKee ShinI received the first proposal from you, but it was really good. There was a place where I could see a certain way of life, "Oh, it should be a movie aimed at children who think that they like these patterns, where characters with such expressions appear." I was very grateful because this was just when I felt stuck.
G:
There was a part drawn in the picture.
Murano:
Yes.
G:
Aya is also a character with a lot of princesses, but it's active, and everyone shows a surprising aspect to each.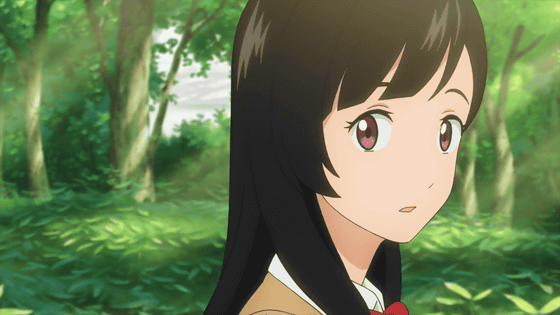 Murano:
During the interviews with the current children, there were "I'm interested in this kind of thing" and "Such people are heroes even in the present children". Also, when I drew seven children, I didn't want to make a character that says "I'm not in class". I want to be a person who isn't funny, even if I'm in the same classroom as myself, not a character that is too fine or too deformed like an anime.
However, when listening to the current children's stories, it seems that there is an area of ​​" another me '' on the net and smartphone, apart from the real human relationship with the surroundings, and it is demonstrated there I felt that I had a different face from the face I was showing in real life, so I thought I had to draw it properly.
G:
In an interview with Mr. Okouchi who is in charge of the script, " It is not possible to make it a work that smartphones do not come out, so naturally everyone uses SNS and it is also being used in the work There was a story.
Murano:
Smartphones and the Internet are not the subject of discussion about "danger" and "good and bad" than we think. Make your smartphone specialFeatureAnd it's no longer even a movie theme. If this was the main character of a high school student in the early 2000s, it would be a story like "Getting a powerful weapon called the net and doing something", but when it comes to high school students in 2020, that is no longer the case. However, while existing as a part of life, there is extra effort from our high school days to maintain that " natural '', and I want to make it a step that goes into such a human relationship had.
G:
This time, not only the background is beautiful, but also a gimmick that hits the knee "Oh, I see" when repelling adults. I heard that you went to Hokkaido for an interview trip. How long have you been in Hokkaido?
Murano:
I only have one night (laughs)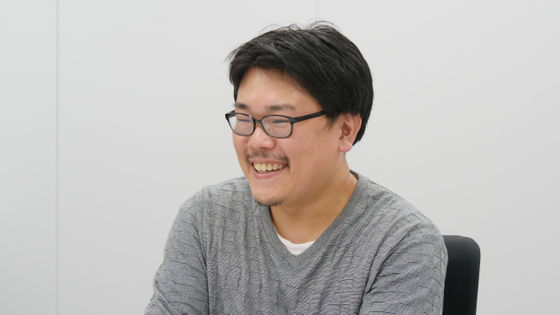 G:
I heard that it was a bullet tour (laughs)
Murano:
I just skipped the street and came back without eating anything delicious.
G:
Complete location-only trip …
Murano:
I agree. The first thing I was expecting from the mainAkahiraIt was a coal mine. The location of this coal mine serves as a reference for an abandoned factory. Not only in Akabira, but in Mikasa CityFarewellIt is inCoal mine ruinsOrYubari City Coal MuseumofSimulated tunnelI saw them as a reference.
In this work, one of the points is to stand in the factory, and in a sense, the factory will have to show it as a fun place where emotions move as "the eighth main character". When I thought what kind of place a high school student would think was " good '' for standing up for a week, I wanted a factory with a little spiritual atmosphere in the visual impact and presence you know. It's actually too difficult to draw a factory with animation, but I feel nauseous.
(Laughs)
Murano:
This is because the factory is completely reproduced with CG based on the photos taken from the location of Akahira's factory and sketches, and the background is drawn using it. Not very much, but you can't draw with imagination alone.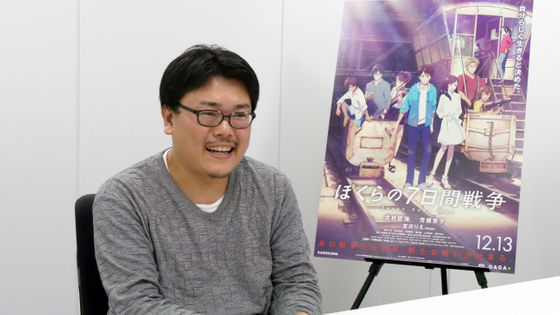 G:
Did you reproduce it with CG, but made it a picture again with reference to it?
Murano:
There are parts that use CG, but it is basically a reference. It's a luxury story (laughs)
G:
As an excitement to the view overlooking the interior,Hopper carI want to see it moving! That 's how the abandoned factory was born like that.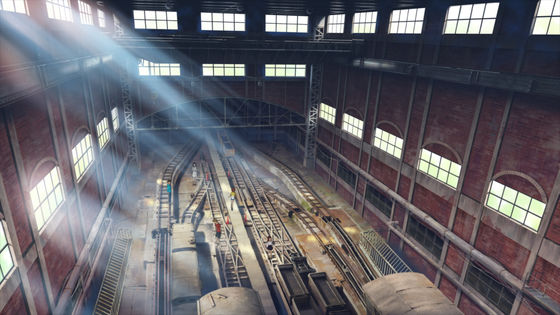 Murano:
I was really overwhelmed when I went to see it, so I wanted to reproduce it on the screen.
G:
In terms of art, I was also curious about the role of "heavy equipment drawing director" under the drawing director in the end roll. As the name suggests, is this the only person in charge of heavy equipment?
Murano:
That's right. So I think heavy machinery was very powerful. One of the difficult parts of this movie is "analog". The expression, the subject matter, and the setting of the stage are very analog. The current trend is a fantasy that can only be done with anime. Like a time slip or a paranormal phenomenon. If you do it, it will definitely be flashy in terms of video, but if you do that, it will soon be no longer a "7-day war".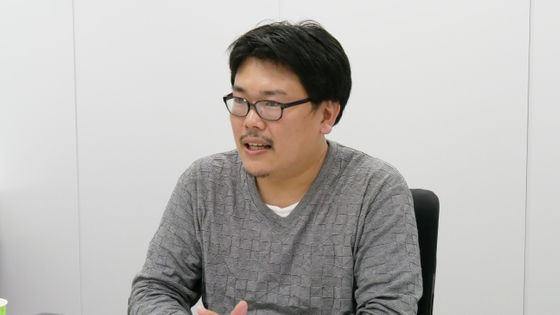 Murano:
The appeal of the "7-day war" is an adventure that takes place in a reality that is reproducible to you. So enemies and showcases must be within that range. So, a plan to launch a heavy machine came out, but in order to get it out, it was necessary to draw it properly so as to be powerful. Although it is a heavy machine with reality, when you raise your neck, if you have to have a kelen taste like a dinosaur lifting your neck and a little fantasy, you can not draw with a normal animator That's right. Therefore, I asked the first-class person who specializes in mechanics.
G:
I see. Certainly it was powerful.
Murano:
Because it had to be powerful enough to be attacked by monsters.
G:
Although it is a detailed part, in the classroom scene I saw a scene that " I met two people reaching out at the same time trying to pick up an eraser '' and I felt " What a royal road encounter '', this is Mr. Okouchi's Was that so from the screenplay stage?
Murano:
That's right from the script stage. The first draft was much more solid.
(Laughs)
Murano:
However, it is a personal opinion to the last, but I think that solid is not so bad. While I think that there is something fascinating for encounters that seem strange to try to move away from the royal development, " the story that starts from a place that is not too special and familiar '' is accelerating more and more , I like being sublimated to the place "I 'm settled there," so I wanted to make the introduction part relatively common.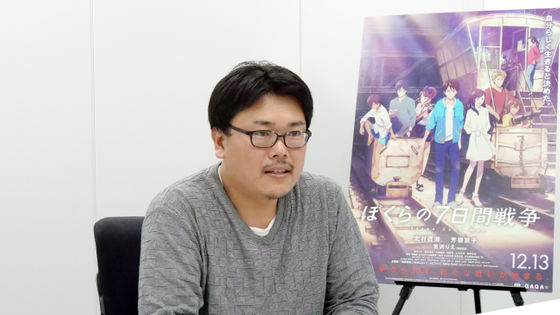 G:
Entering from the royal road, there is a flow that seems to be a "seven-day war", and if you think "Yes", the story is rolling like "Will you go there?" …
Murano:
At the end, I would like you to check this out, but there is a place that says "Is it going!"
(Laughs)
G:
When I talked to Mr. Okouchi, it was said that they made improvements like minor changes. What was the biggest change in the revised work?
Murano:
I think that what changed the most was the reality line of the troubles that the heroes had. I have taken into account each character with the most helpful reference to things like "I'm worried about these things" and "I'm interested in these things" that I got while listening to high school students. The desire to "make movies dramatic" tends to be a big and heavy problem.
As a drama, it is more shocking and has a greater impact, but there is a question that it might be a story of "Bokura". I wanted to talk about "Bokura" in this movie, and there was nothing like that. If the guys and guys in a normal class were in a scene like this, I wanted to stick to the real thing. , There was a way to get away from it if it was too dramatic.
There seemed to be a concern from Professor Soda about this point, and there was an opinion that "I want the work to end with a little more light and children at the end." I think that the change in reality in that sense was the biggest thing.
G:
Because of that change, when I watched the movie, I thought, "This is somewhere like me," and settled for a reality that was n't too much.
Murano:
After all, at the stage of the introduction of the movie, I wanted you to think that there is no difference from ourselves. However, it is a waste to end the movie as it is, characters who originally thought that they were not different from themselves climbed the stairs one step, and when they finished watching the movie, they wanted to be drawn there as well I wanted to have a feeling like this, so I wanted to make the start look real and the end look a little cool.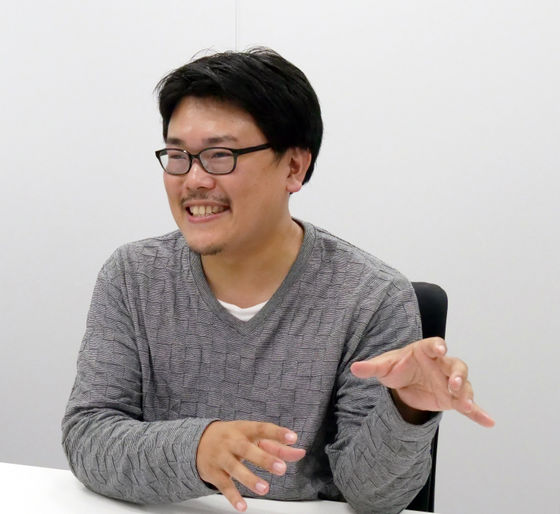 G:
I think that the theme song supported the coolness. I think the order for the song was before the work was completed, but did you feel that this song was made while conveying the image? Or is it a feeling that the song that comes to the image comes up from the beginning?
Murano:
The first song that came up was already Donpishari. Many of the singer-songwriters wanted to put their feelings on the song, and asked them to create the theme song this time.Sano ibukiIt seems that Mr. is a little special, writing a story by himself and then making a song with a narrative depicting the characters of the story. This time, I told Sano that "this is the work" and "this is the main character", so I think it was pretty easy. I just handed out a scenario and a partial storyboard, but I was amazed at how far I could interpret the movie and spin the lyrics.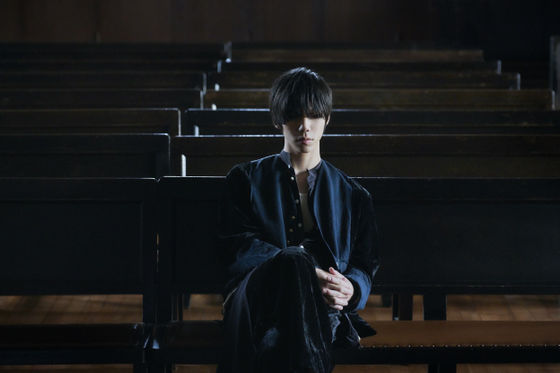 G:
On November 6, 2019, one month before the movie releaseDebut albumIt was an exquisite timing that came out, but it was a long time ago that the actual order was placed.
Murano:
That's a long time ago.
G:
I heard that it was Mr. Murano who chose Sano. How did you find Sano?
Murano:
The current children, that is,teenagerI wanted to ask someone who has a worldview to stick to. "Our Seven-Day War" always meansTetsuya Komuro"SEVEN DAYS WARIs n't it?
TM NETWORK / SEVEN DAYS WAR (TM NETWORK CONCERT -Incubation Period-)-YouTube
(embed) https://www.youtube.com/watch?v=H9VO5t9nfCc (/ embed)
Murano:
In order to remake this movie this time, and using Komuro's "SEVEN DAYS WAR" as the theme song, it would become a story of "Old Nobokura". There was a question whether it would be "our" for today's teenagers.
When I had to make a song with the same spirit while respecting the songs at the time, I thought that the lyrics and the world view of the songs written by Sano would be very clear and refreshing. Not only refreshing, but somewhereDepressionI was asked to think that it would be very real and fit the atmosphere of the work.
G:
So, about 10 minutes from the start, it's going to start right now.
Sano ibuki " The night before the decisive battle '' Official Music Video-YouTube
(embed) https://www.youtube.com/watch?v=6-r3Ln78UMY (/ embed)
Murano:
I've always loved Disney since I was a kid, and I always wanted to put songs, and I wanted to put music and songs that symbolize the movie in the opening and the middle. It was. So I had a desire to ask someone for the song from the beginning of the movie, and when I asked Sano, they made all three great songs.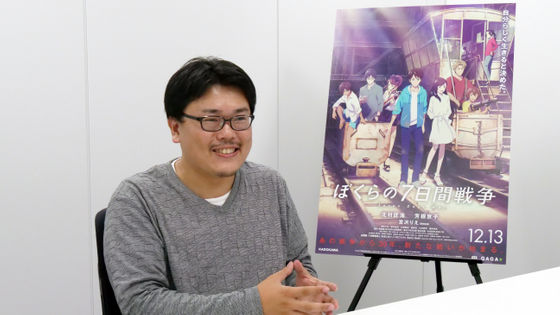 G:
Certainly, it seems to be Disney's animation that the insertion song plays in the work.
Murano:
Yes Yes. However, as expected, the characters can't sing.
(Laughs)
Murano:
Although it is not the theme song, "SEVEN DAYS WAR" has been arranged and used as a song in the play this time as a masterpiece representing the title. I was happy as a fan. It will flow in the most important scene, so be careful not to miss it if you watch it.
G:
About Mr. Murano, a job search siteInterview by "EduTown tomorrow""I loved Disney movies such as" Pinocchio "and" Alice "since I was a child, and at that time I wanted to be an animation director when I grew up," he says. In this way, you became a director of a movie after being a director of TV anime. Did you have any changes in your mind?
Murano:
The TV series and the movie are the same as taking the work in the direction you want to do while asking the staff. Of course, all the TV series that I've been doing so far have been rewarding, but because I was in this industry because I wanted to be involved in filmmaking, so I've never been motivated or motivated. I think it was the turn.
G:
In the same interview, Mr. Murano said, "I am always thinking about what kind of work the viewer wants. I clarified the target and what kind of work it was aimed at. I am also trying to make it look different to the subject. "
Also, the TV anime "Slave magic of different world demon king and summoning girl" In the interview after the broadcast ended, " I wanted to prove that I can make a more interesting and hot animation with a different world reincarnation thing '', but in the case of this work I kept in mind And what was it that you had "this is" in yourself?
Murano:
AlwaysBird's-eye viewRather than looking at things, I tried to make a way to look around the world after matching myself with the character's mental age, and while making this work, just say " Do not lick children '' I wanted to make a movie that says If you ask yourself whether you are an adult or a child, you have to say "adult", but when there is a slight difference in opinion between a high school student and a teacher, look at the child's side with the eyes that adults licked If so, "I do n't think that is the case," I thought I had to make a movie that believed in their vitality and vitality. I wonder what it is.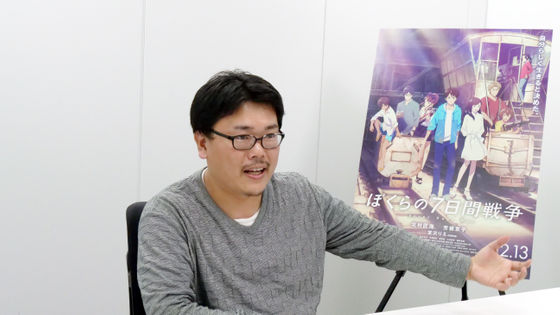 Murano:
It's a real protagonist, not a clean thing, that you can affirm the children or say, "You can now do everything you can do as long as you have the place." I thought it would be nice if possible.
G:
What surprised me a lot was "Rie Miyazawa appears with the same title as before"How did you decide this?"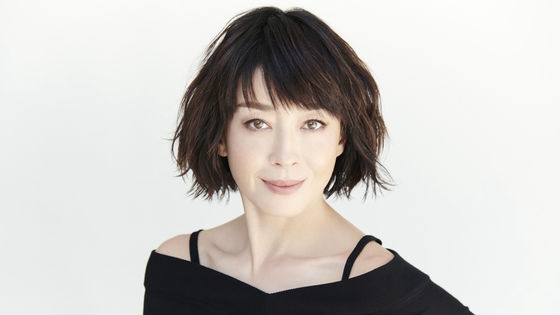 Murano:
While "children and adults" were drawn in the original and live-action movies, adults were not just bad guys, but there were adults who always stood in a child's position. And when I thought that person would be necessary for this movie, there was an idea that it would be very nice if I was brought from " formerly Bokura '' rather than bringing people who are not related at all . Especially when Mr. Miyazawa came back as Hitomi Nakayama who survived that "Seven Days War".
After 30 years, the contents that I have to draw have also changed, but because we did not want to make something completely different, it means a connection that means " I will inherit the spirituality of the original and the movie properly '' It was a great pleasure that happened. The story of Miyazawa-san appearing first came out of nobody. So I didn't expect it to happen so much, so I was really happy when it happened.
G:
At first, was it a flow of "Is there a human character?"
Murano:
Where it was difficult, it wasn't decided that you could get out from the beginning, so I was making a way to make it okay. However, if Miyazawa-san couldn't do it, that character would be completely meaningless, so it was cold.
(Laughs)
Murano:
For Mr. Miyazawa, "Our Seven-Day War" is a very important title, so we got positive opinions from the early stage of consultation, so we only pray that it will be realized afterwards. It was in a state.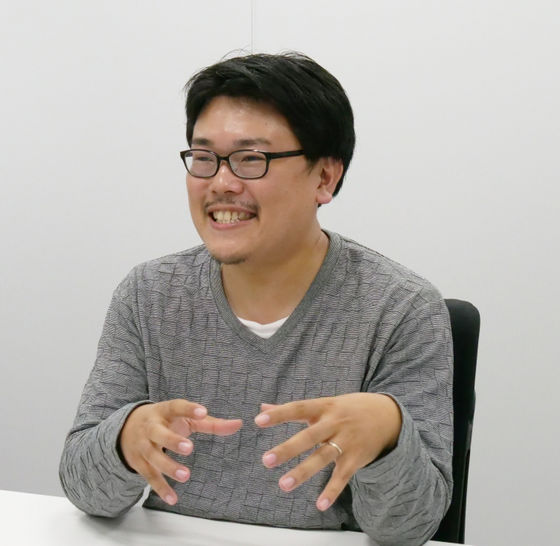 G:
まさに、あの「中山ひとみ」だからこその意味がありましたね。
村野:
ぜんぜん違う人だったらと思うと……(笑)
G:
ひとみの登場シーンは、しっかりと30年の歳月を感じさせる細かい描写もあって「おおっ」と嬉しくなりました。ちゃんと、あの『ぼくらの七日間戦争』から続いているんだと。
村野:
実写映画とアニメ映画、別の表現だけれどこうしてちゃんとつながったというのが面白いところの1つだと思います。
G:
本日はいろいろお話を聞かせていただき、ありがとうございました。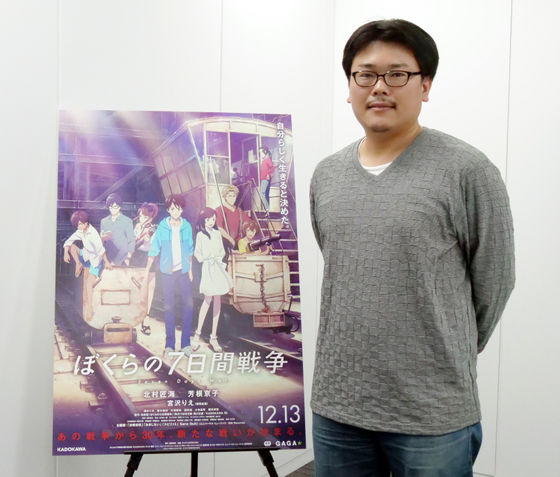 村野監督が「子どもをなめるなよ」との思いを込めて制作に打ち込んだアニメ映画『ぼくらの7日間戦争』は、2019年12月13日(金)から全国の映画館で封切りされます。実写映画を観たことがある人なら思わず「なるほど!」と思ってしまう描写もあるので、現代を生きる「ぼくら」も、かつての「ぼくら」も是非劇場に足を運んでみてください。
映画『ぼくらの7日間戦争』予告【12月13日(金)公開】 – YouTube
(embed)https://www.youtube.com/watch?v=IhJG4helDKk(/embed)
c2019 宗田理・KADOKAWA/ぼくらの7日間戦争製作委員会
Copy the title and URL of this article
Source link