iPhone
iPhone basic "ki" No. 406 You can also take squares! How to shoot video in photo mode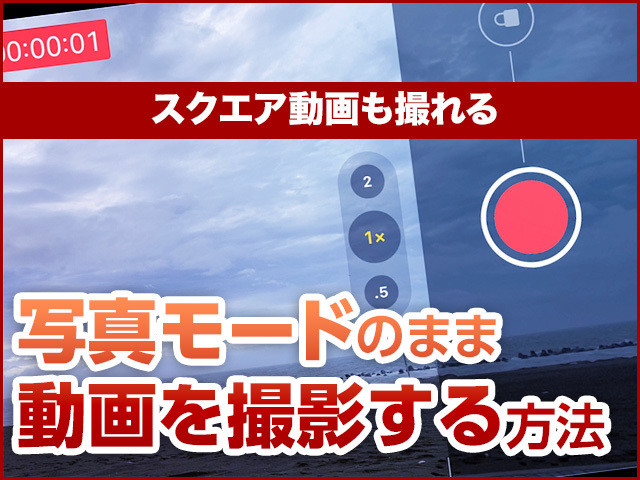 I opened the camera to take a picture, but I still want to take a video, but there is a scene where I will miss the opportunity if I switch it. In such a case, you can start shooting a movie with one action in the photo mode using the "camera" of the iPhone.
How to take a video in the camera's photo mode
The iPhone "Camera" app has several shooting modes such as photo, video, and portrait, and you need to switch between modes to change the shooting style. However, it is possible to start movie recording without switching in the photo mode.
How to take square video on iPhone
When shooting movies with the above method, the angle of view will be the same as the angle of view selected in Photo mode. In other words, if you select "Square" in Photo mode, you can shoot a square movie.
How to take pictures at the same time in video mode
On the other hand, if you want to take a photo while shooting a video in video mode, tap the shutter button displayed on the screen. You can take pictures while continuing to record.
This shutter button can also be used during shooting in slow mode. Why don't you make use of it when you want to keep a scene of your memories both in video and in photos.
Source link