iPhone
Is it possible to enable only the low power consumption "Bluetooth LE"?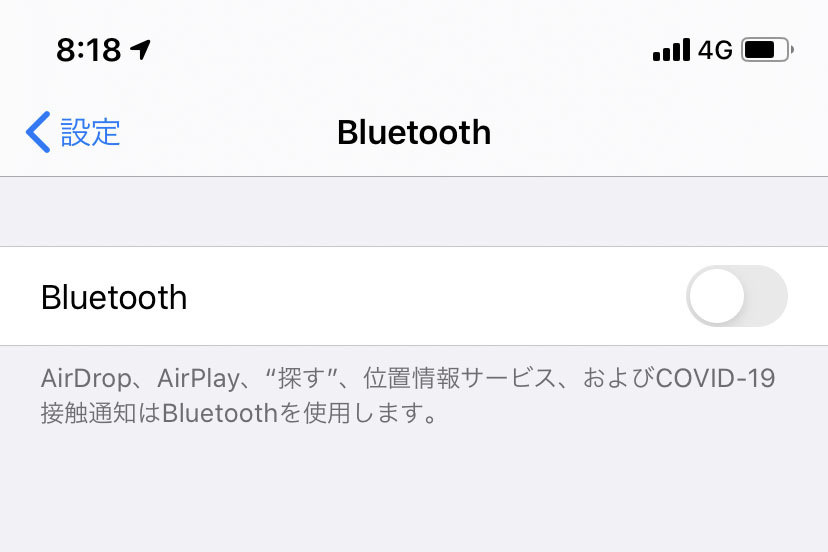 "Bluetooth LE (Low Energy)", a short-range wireless communication standard, is characterized by low power consumption. It operates in sleep mode for most of the time, switches to active mode when the sensor value changes, and processes such as sending and receiving data. This low power consumption is considered to be one of the reasons why it was adopted for the new coronavirus contact confirmation application.
By the way, Bluetooth 4.0 before the introduction of Bluetooth LE, and Bluetooth up to version 3.x are sometimes called "Bluetooth classic" to distinguish them. Although both communicate in the 2.4GHz band, the power consumption of Bluetooth LE differs greatly, such as about one-tenth that of Bluetooth Classic.
Moreover, the two are not directly compatible. For example, the communication specification (profile) "A2DP" used to connect audio devices such as wireless earphones is a profile that operates in the range of "Bluetooth 2.1+EDR", that is, for Bluetooth classic. Even if your smartphone is compatible with Bluetooth 4 or later such as iPhone, the wireless earphones are communicating in the Bluetooth classic mode.
People who do not need wireless earphones themselves and only need to use the new coronavirus contact confirmation application may want to enable only Bluetooth LE, and if that is the case, it may be possible to expect energy saving effect, but it is difficult with iPhone is. This is because the switch on the Settings → Bluetooth screen turns both Bluetooth LE and Bluetooth Classic on and off. If you turn it off, both will not work.
In addition, the Bluetooth button in the control center is for switching connection / non-connection, neither Bluetooth LE nor Bluetooth Classic is disabled (when turned off, the device in communication is disconnected only) .. There are devices in the world that work only with Bluetooth LE (single mode), but such usage is not expected for iPhone.
Source link