iPhone
Is it true that " memo '' has a handwritten character recognition function?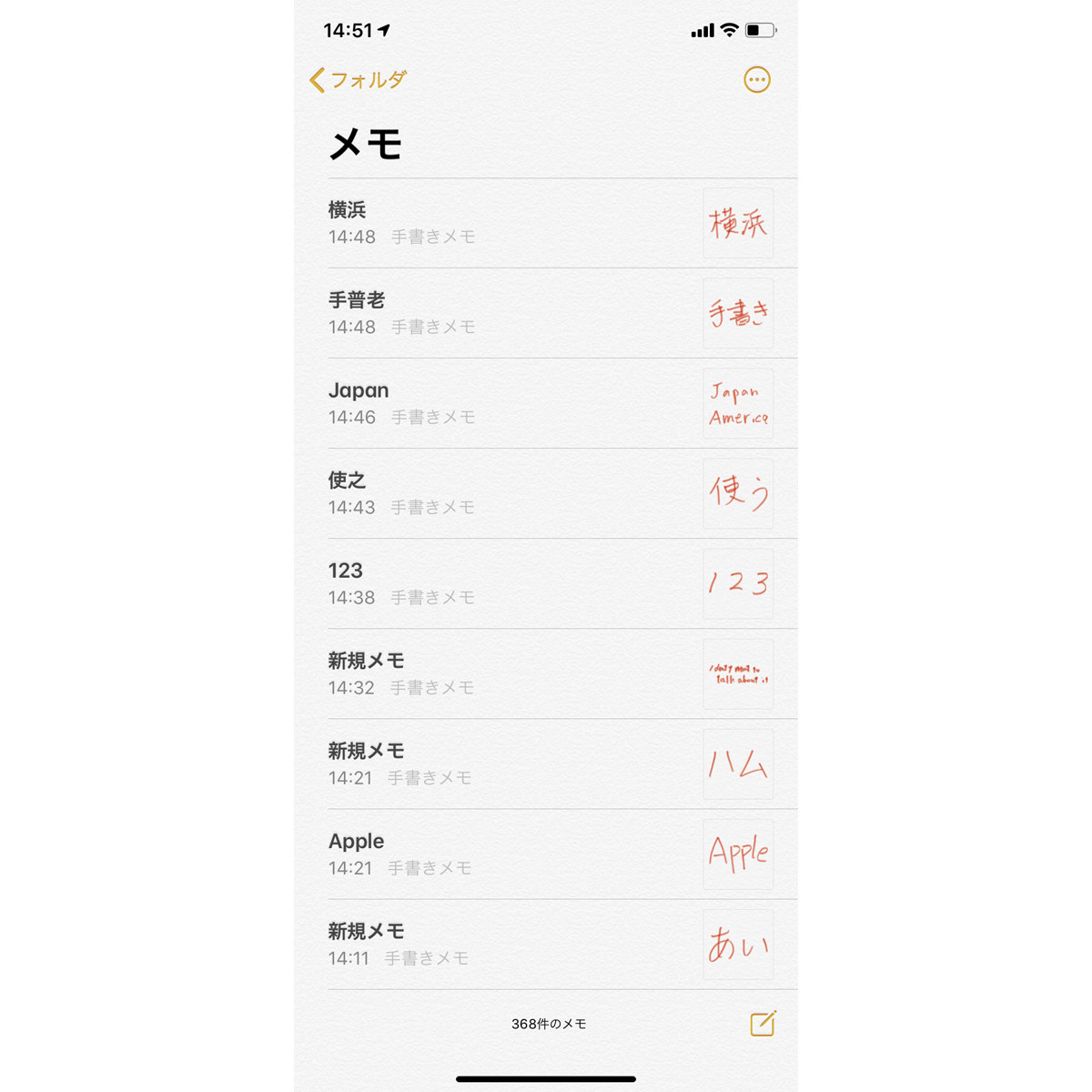 Yes, iOS 13's Memo app has a built-in handwriting recognition feature. Although it does not support all languages ​​/ character types, it can be used conveniently even in the Japanese environment depending on the device.
The handwritten character recognition function of the "Memo" app means that the first line of the handwritten text in the drawing function is used as the headline. In sentences entered using the software keyboard, the first line automatically becomes the heading, but the function is the same.
However, automatic recognition is limited to some character types such as alphabets (uppercase / lowercase), Arabic numerals, and kanji. Kanji is recognized with a high degree of accuracy, but Hiragana / Katakana are not included, so sentences with mixed kana will not be recognized correctly. Even in alphabets and Arabic numerals, the parts that are considered to be the second and subsequent lines are ignored.
Memo recognized as handwritten characters will be displayed as "Handwritten memo" when displayed as a list, and handwritten characters will be displayed as thumbnail images at the right end. At first glance, you can recognize it as a handwritten memo, so you can use it to make your presence stand out.
Since the handwritten characters are treated as figures, the other parts can be used as ordinary memos. Content such as sentences, tables and photos entered using the software keyboard can be included in the same memo, so you do not need to write the entire memo by hand.
Recognized handwriting will be searched. Not only the search field of the "Memo" app, but also the Spotlight search (the search field that appears when you flick down the appropriate position on the home screen), so you can use it as a practical headline that is not just a decoration.
Source link