Headline
IT companies may become the world's largest "restaurant management company"-the world of food changing with DX
"Innovators who challenge the new world of food", which introduces advanced food-related initiatives, was held on October 30th at the Tokyo Belsalle Onarimon Tower. In this article, we will tell you about "Dining areas that change with DX: Examples of domestic and overseas examples" in each seminar. Mr. Yasutaka Ohno, a Spec Holder Representative Director who has worked on new business projects at SoftBank and listed companies and now supports the strategies of major corporations independently.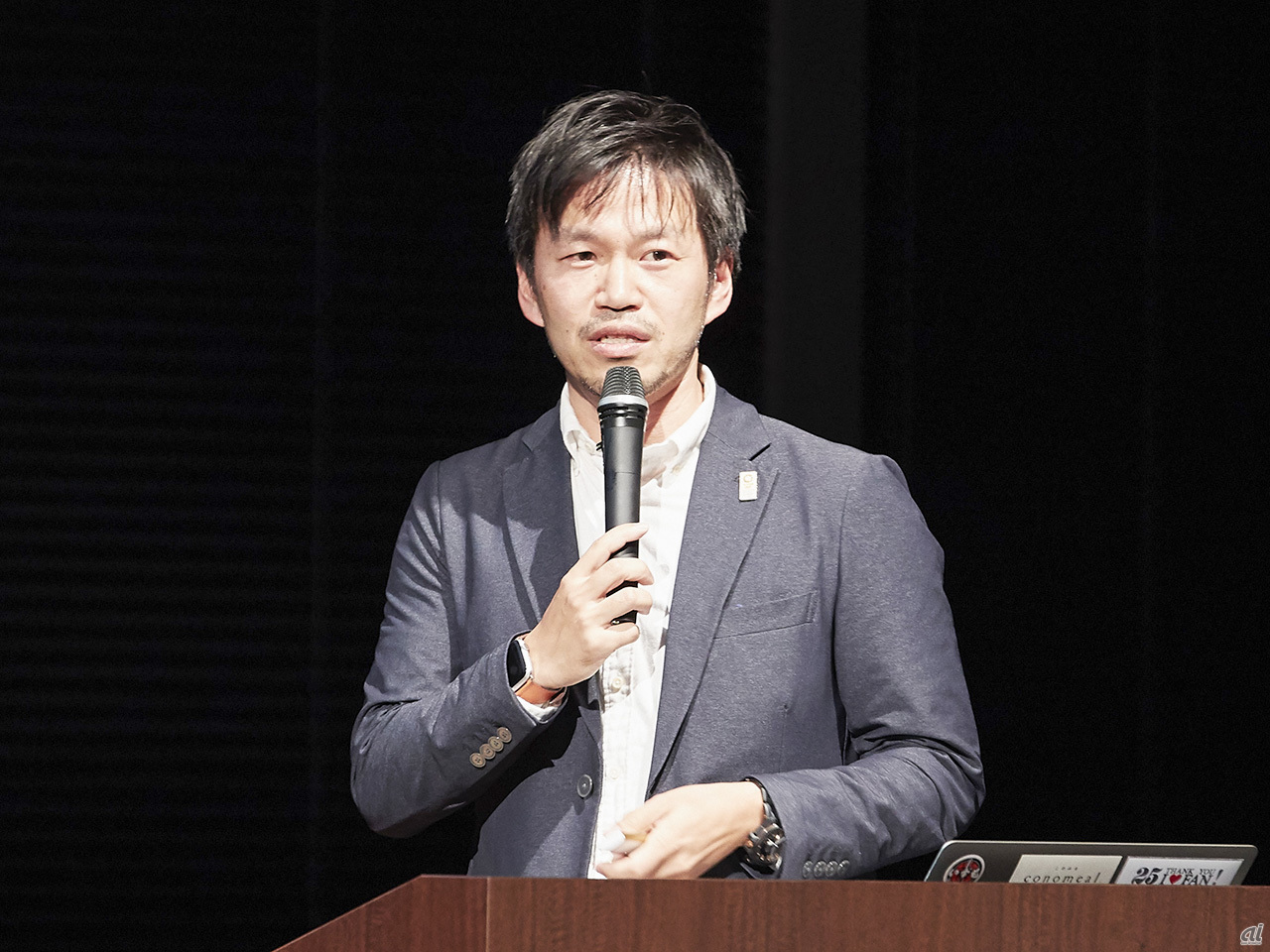 Spec Holder Representative Director Yasunori Ohno
Foodtech is growing rapidly in six fields
Foodtech is a collective term for technologies that seek to improve and enhance the ecosystem that is composed of a series of flows from production, distribution, marketing, etc. to delivery to the final product company. The scope is wide and new efforts are being made one after another.
However, when I talk to people in the food industry, there are many reactions such as "the food industry does not change, it does not matter to us" or "no big change will occur yet". "The food industry has been thought to be difficult for other industries to enter, but it's a story in the past. It will change drastically with the power of DX, and companies that cannot respond to it will be deceived," Mr. Ohno said. bring the action.
DX means "digital transformation". It refers to innovation that transforms people's lives into better things by instilling advanced digital technologies. As a result, huge IT companies that have not entered before have entered the market one after another, and are trying to revolutionize the entire food business.
So what is going on? Introduce six categories from the main food tech.
Agritech
A coined word combining agriculture and technology. We hope to solve problems in conventional agriculture using technologies such as drones and blockchain, and improve the efficiency and profitability of agriculture. Among these categories, other than the above, production management, agricultural biotechnology, and new farms are listed.
Production management uses technology to manage, organize, and optimize all farm tasks. The high traceability performance of the blockchain makes all distribution from production to sales visible. This includes smart contracts that have been developed, efforts to improve the lives of workers, and financial procurement. In the new farm, an urban farm has been born that makes delicious food by increasing quality and yield and utilizing AI.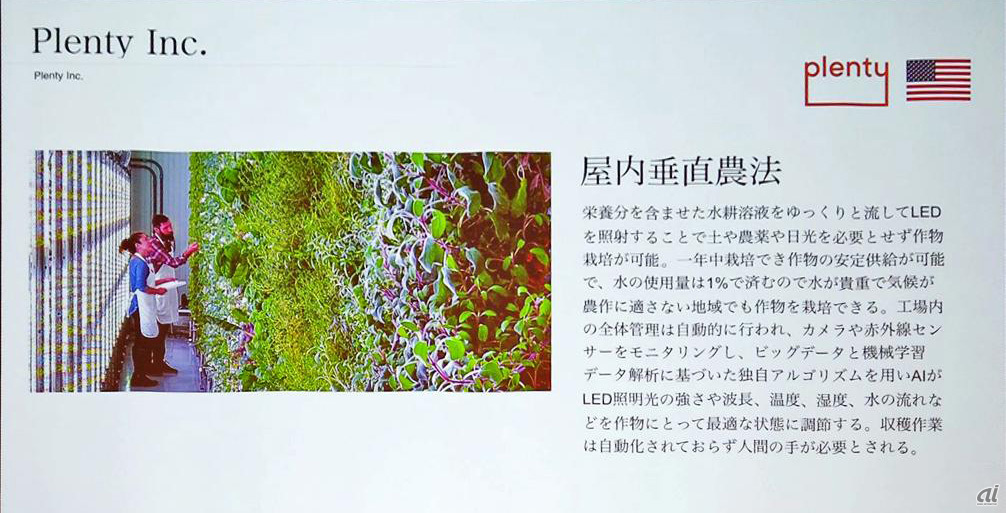 Urban farm "Plenty Inc". Delicious food can be harvested all year round by optimal hydroponics indoors
Food science
Fields that aim to make healthy and environmentally friendly foods such as insect food, substitute meat, and mayonnaise that does not use eggs. Completely nutritious food is one of them, so that only the nutrients necessary for human beings can be eaten, and it is growing overseas. In addition, the package has been simplified, and the goal is to produce environmentally friendly foods using plastic that returns to the soil. In addition, appliances / cooking appliances are also being developed to develop utensils and apps that can be cooked efficiently, and personalize to optimize cooking for each user.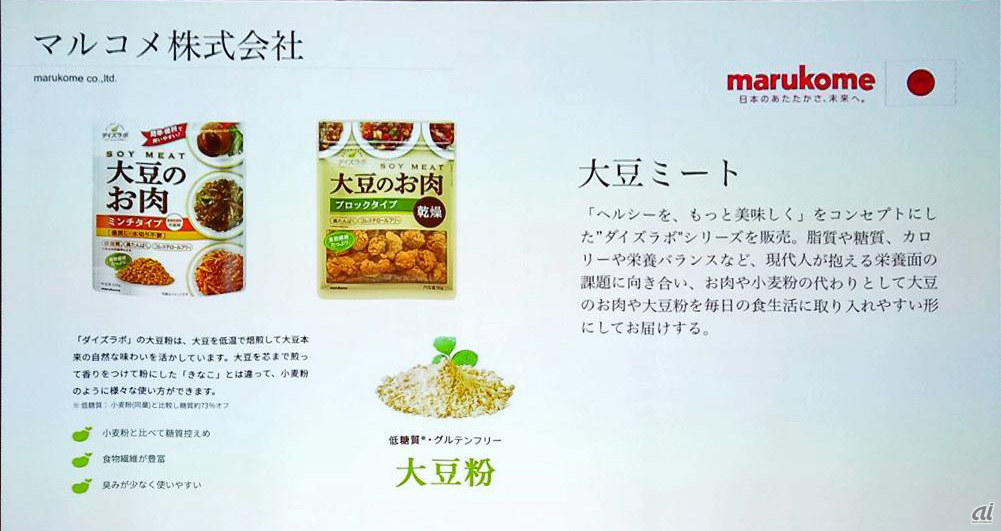 Marco's "soy meat". Alternative foods using soybeans instead of meat and flour are born
Food service
店舗 Solutions for stores that have a shortage of labor and management time. Reservation platforms, delivery and cooking robots are attracting attention. The reservation platform "TORETA" has been able to manage reservation / table status and centralized management of customer information with the power of IT in the food and beverage industry where information has been delayed.
Among them, vending machines are what Mr. Ohno pays attention to. Salads and fresh smoothies can be purchased unattended in markets that are growing rapidly overseas. Rather than just selling, there are features that feature AI and biometric authentication, and recommend features that match user preferences.
In the United States, there are vending machines that sell fresh ingredients, and those that are not sold are donated, and a mechanism that eliminates food loss is incorporated. In Japan, vending machines are mainly drinks, but overseas they are starting to be used for the sale of various foods.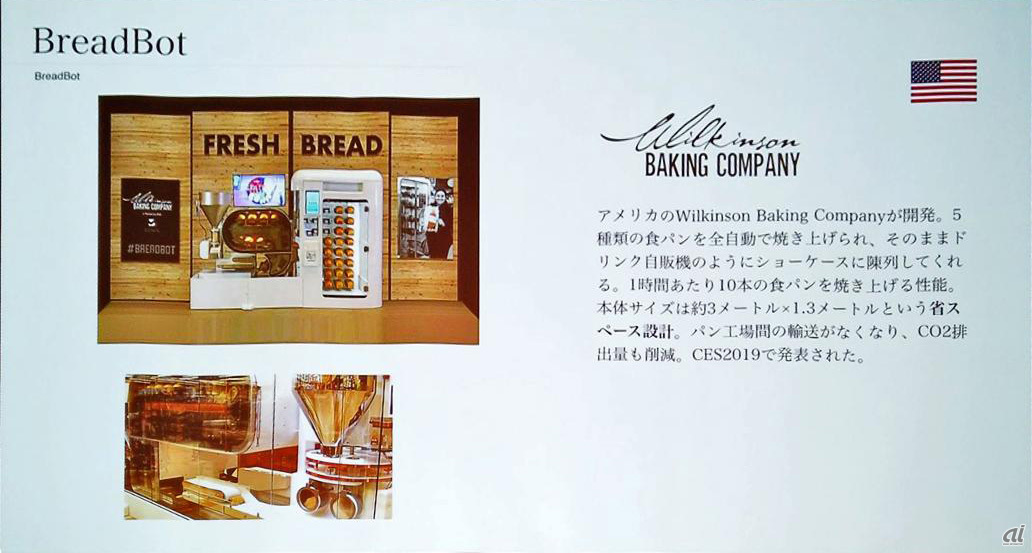 "BreadBot" developed by Wilkinson Baking Company in the United States. Five types of bread are fully baked and sold directly in vending machines.
Coaching
A system that promotes personal health and promotes health from a dietary perspective. AI makes recommendations from the accumulated information, and gene systems are growing overseas, although not yet in Japan. In addition, recipes are increasing in the number of services that can be explained by videos, and are compatible with smart home appliances. Cookpad is famous as a recipe, but the video recipe service "DELISH KITCHEN" has already been used by 15 million people. Mr. Ohno said, "Every service started by Mr. Yoshida, who made a game with Glee, has been one of the largest in Japan in just a few years. Even people who have never had food knowledge until now have made full use of IT knowledge. It 's time to become a champion at once. "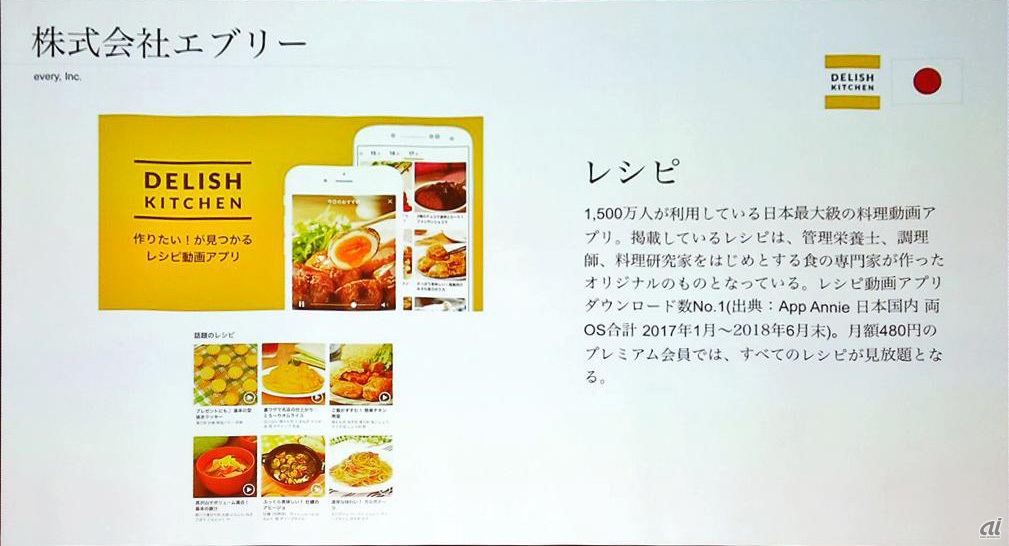 Evry's "DELISH KITCHEN". The recipes published are original made by experts
Food delivery
・ Meal kits, food delivery, subscription services, delivery robots, etc. are also available for product delivery, shopping, and dining at restaurants. Among them, food delivery is growing [introduced on page 2]. Mr. Ohno explained that there are changes taking place in technology in six areas including retail.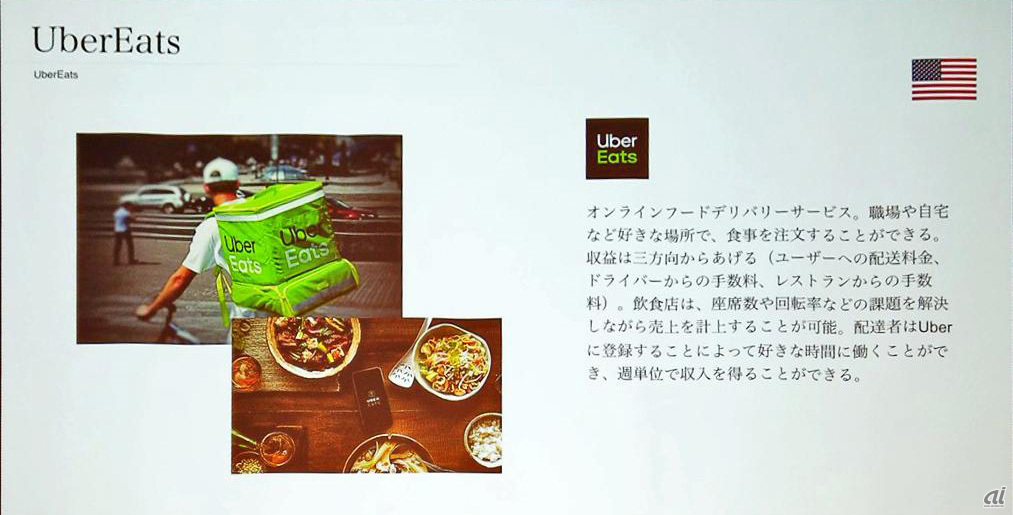 "UberEats" is a service that orders and delivers with the app. By registering with Uber, deliverers can work wherever they want
Source link