IT Lifehack
It is unnecessary to purchase tickets at the counter or ticket vending machines, and it is super convenient to insert smoothly without waiting! Started handling at the "National Science Museum" admission ticket "AsoView!"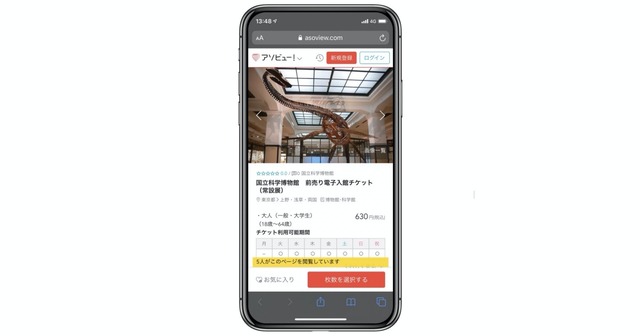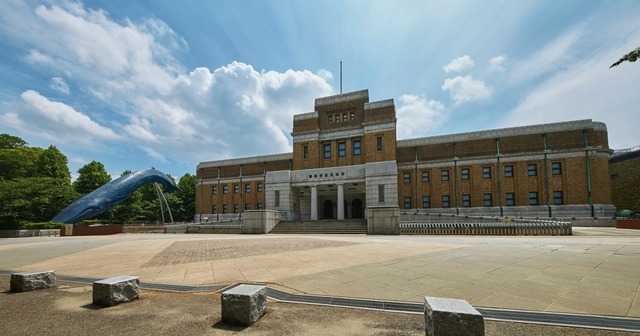 Aso View has been using the admission ticket for the permanent exhibition at the National Museum of Nature and Science in Ueno, Tokyo, to reduce congestion at admission ticket counters, improve the convenience of visitors, and promote digitization of admission tickets. AssoView! "

The number of visitors to the National Science Museum in 2019 exceeded approximately 2.6 million, and a survey by Sogo Unicom, which publishes monthly leisure industry materials, stated that "The number of visitors to major leisure facilities ranking [2019] Museum category In the first place.
The National Science Museum holds special and special exhibitions throughout the year, and there are many sightseeing spots around Ueno, making it a popular museum for families and tourists.
Tickets for the National Museum of Nature and Science were sold only at ticket counters and vending machines, so during the long holidays such as Golden Week and summer vacation, the crowds are particularly crowded, and days with wait times of more than 30 minutes may occur. there were.
With the ability to pre-purchase admission tickets online, it is possible to enter admission tickets without having to wait at the ticket counter or ticket vending machine. Admission tickets purchased in advance do not need to be printed out as paper tickets or exchanged in advance, and can be entered simply by presenting the QR code of the ticket on a smartphone.
The company will reduce congestion at admission ticket counters and reduce the amount of work required by facility staff. The online purchase of admission tickets will also be available in multiple languages, which is expected to improve convenience for foreign visitors to Japan.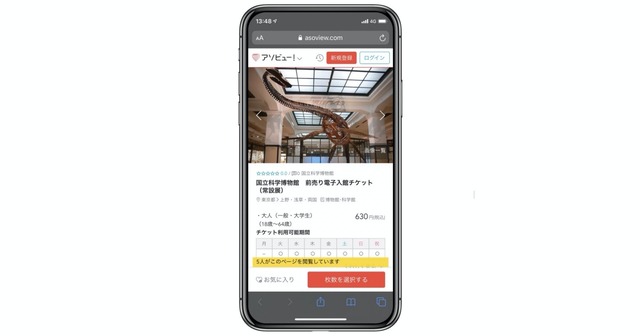 ■Articles related to cultureI Read
・Enjoy refreshing acidity and rich aroma! Discover the new taste of butter! "Meiji Spretable" with fermented butter
・Dai Nippon Printing [DNP] has developed a curriculum for beginners of the 2D animation production tool "Spine"! Started selling introductory books and opening online courses
・CV is a popular voice actor! Home Appliance Talking Project Now Available in Comedy Suspense-Haier's "Continuous SNS Drama" "# Eyewitness Home Appliance" Released
・Stationery "opini" series born from the voice of women working from Shachihata "Opini notebook Hanko pen" appeared
・Even Yokohama Ryusei, Yoshioka Riho and Crayon Shin-chan are now Matt! ? Y mobile's new TV commercial, Masumi Kuwata & Matt's plan to turn humanity into Matt!

Makoto Narige
Bookman
2017-04-04
Miki Yamashita
Saitosha
2019-11-08
National Science Museum
Sogensha
2016-02-24