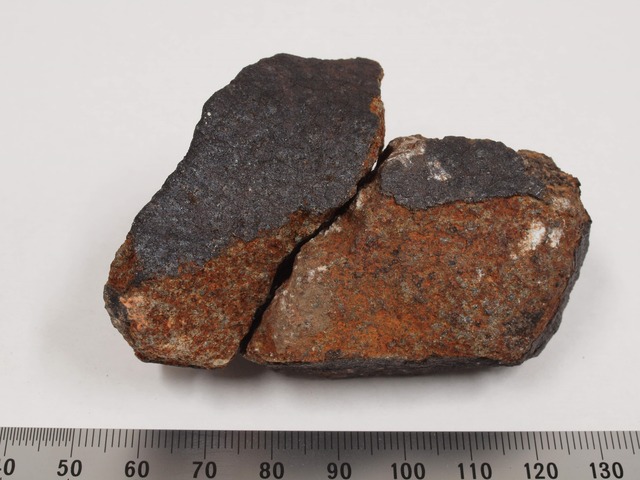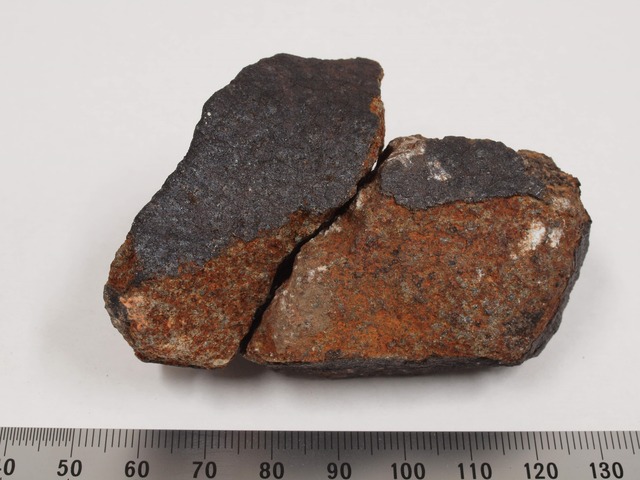 The National Museum of Science confirmed that the meteor from a fireball witnessed around 2:32 on Thursday, July 2, 2020, fell in Narashino City, Chiba Prefecture, and then in Funabashi City, Chiba Prefecture.

■ Discovered in Funabashi city
The meteor discovered this time was found in Funabashi City about 1 km away from the place where the meteorite (Narashino Meteorite No. 1) was found in Narashino City, Chiba Prefecture.
On July 22, 2020 (Wednesday) it was discovered that the roof tiles of the apartment were cracked, and during the repair, debris had fallen on the ground near the parking lot along with the cracked tiles.
As with the meteorite found in Narashino City (tentative name: Narashino Meteorite No. 1), the Chiba Prefectural Central Museum was contacted, and after confirming the real thing, the National Science Museum was requested to analyze it. We measured gamma rays in this museum and detected the cosmic ray producing nuclides, and confirmed that they were meteorites.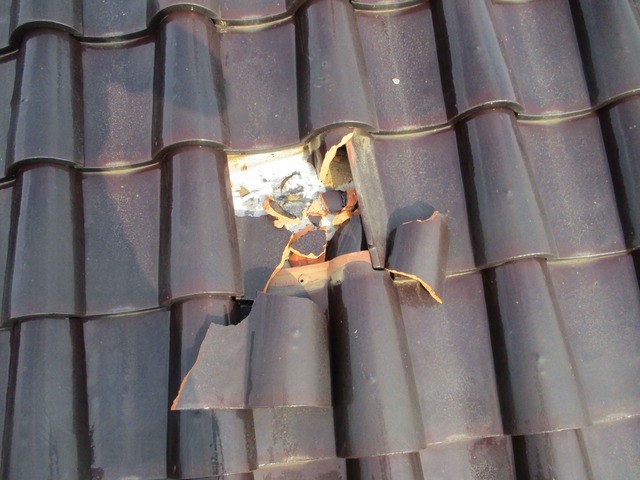 Meteorite is still being measured for gamma rays, but cosmic ray-producing nuclides that are evidence of meteorites are aluminum-26 (half-life about 700,000 years), sodium-22 (half-life about 2.6 years), manganese-54 (half-life about half-life). 312 days) was detected. Manganese-52 (half-life of about 5.5 days) has a short half-life and is a radionuclide that does not emit very strongly, so it seems difficult to detect it. However, since manganese-54 was detected, there is no doubt that it was a recent fall.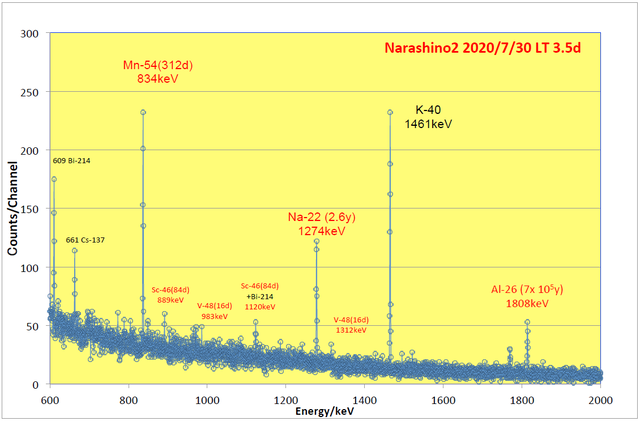 ■National Science Museum official website
■IT life hack
■IT Life Hack Twitter
■IT life hack Facebook
■Articles related to cultureI Read
・"Nijisanji Apparel Goods Project", crowdfunding from "Nijisanji"
・Special live by flumpool! Daihatsu's new style support program "flumpool's TAFT! TV"
・Made in Japan alcohol spray one! Moisturizes hands and has a great effect on mosquitoes
・Co-experience in virtual space realized by VARP x kZm, kZm "VIRTUAL DISTORTION"
・AI sake that carries on feelings, uses PFU's acoustic identification AI technology
Tokyo Science
Star prince
Hikaru Land
2020-02-12