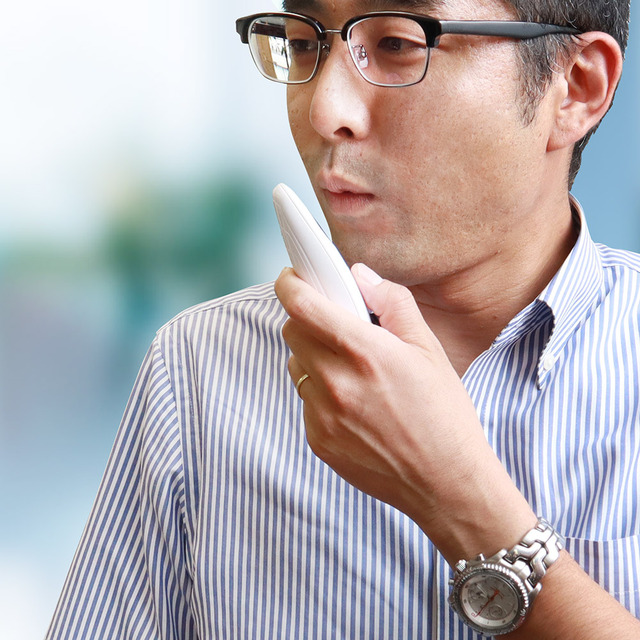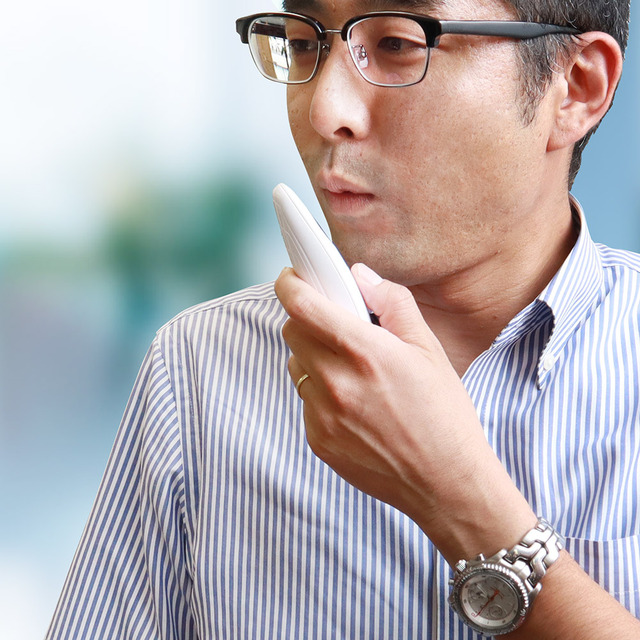 Sanko has released "Portable odor checker 3" for easy checking of bad breath.

■ Just breathe
This product is an odor checker that can easily check bad breath.
To use it, turn on the power, just breathe out after the countdown display on the screen, measure the bad breath in about 5 seconds, and display the 5 odor levels on the main unit screen (1 weak to 5 strong).
Powered by two AAA batteries. Width 40 x Height 110 x Depth 25mm, 38g Light and compact, you can easily carry it anywhere.
Before a meeting or meeting, after lunch, you can easily check bad breath, such as a date, that you can't easily understand.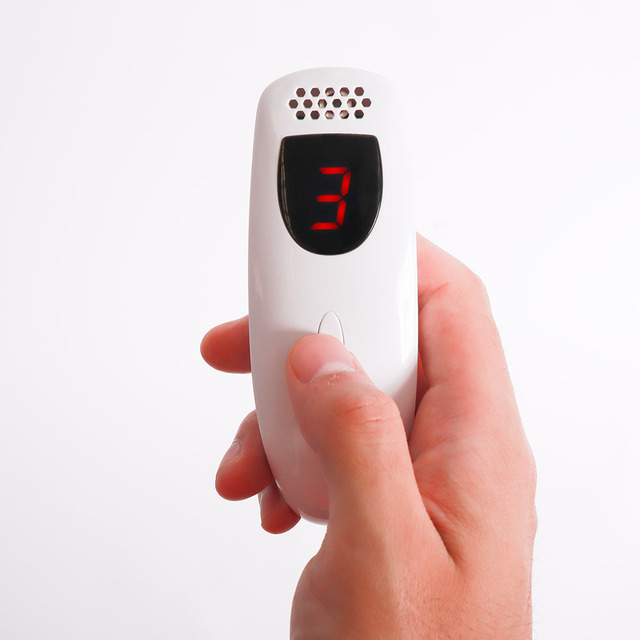 specification
・Size/Width 40 x Height 110 x Depth 25 (mm)
・Weight/38g (without batteries)
・Contents/main body, Japanese manual
・Power supply / 2 AAA batteries (sold separately)
・Number of operations/approx. 50 times
・Package size/128x62x32mm, weight about 750g
・Warranty period / 6 months from the date of purchase
・Release date/2020/09/02
・Model number/CPTSLC3W
・JAN/4562331785507
■Feeling bad breath "Portable odor checker 3"
■IT life hack
■IT Life Hack Twitter
■IT life hack Facebook
■Articles related to cultureI Read
・September 9th, KFC Founder Kernel Sanders' birthday will be held on KFC's official Twitter campaign
・Broadcast EGOIST live video for 4 nights on Nico Nico
・Incorporated a trick to enjoy beef bowl! Yoshinoya starts selling all four types of "Ura-gyudon"
・Suck up water and wash the car with one hand! Sanko "Handy Splash Brush"
・Oisix and Osechi sales are strong! 2022 New Year's trend is "for small groups" "buying multiple"
Sanko
2017-09-11