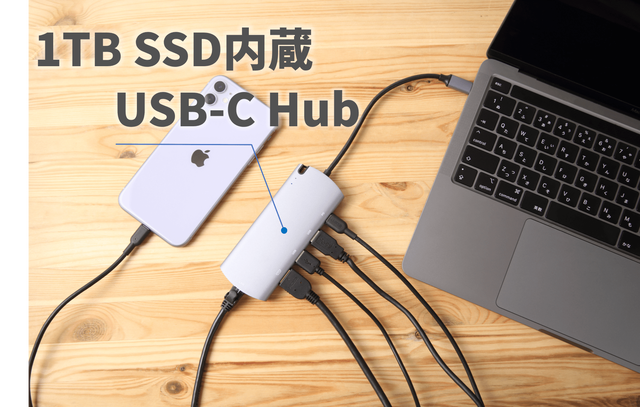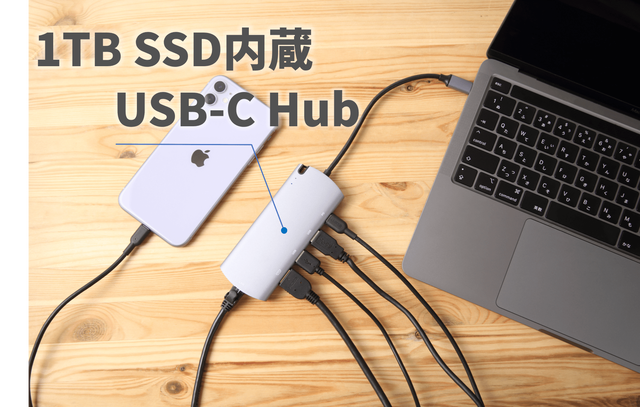 THE WELL SHOP started pre-order sales of USB-C hub with built-in 1TB SSD at Makuake from 14:00 on September 14, 2020.
The selling price is 32,220 yen (tax + shipping included) with Makuake discount if 1TB is built-in.

■ Moves immediately without a driver
If you're using a MacBook, the worries of "only a USB Type-C port" and "soon running out of hardware" are common to all Mac users. THE WELL SHOP has started pre-order sales of a USB-C hub with a built-in 1TB SSD that solves these two problems at once at Makuake.
It's very simple to use and you can use it just by plugging it into a USB-C port.
There is no hassle such as installing a driver.
The built-in SSD is recognized when you insert it into the USB-C port. You only need to format the SSD the first time you use it.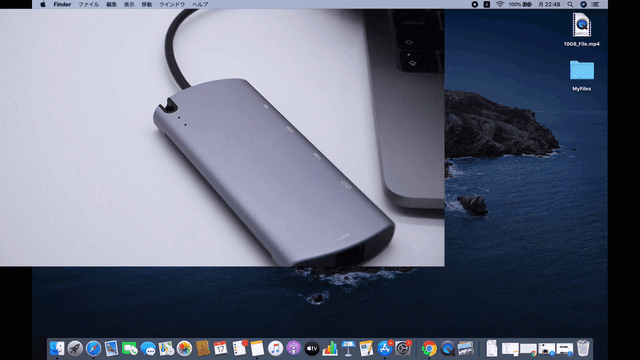 ■ Large-capacity, high-speed data communication
Because of SSD, high-speed data transfer is possible. Even a large 10GB video file can be transferred in just over 20 seconds.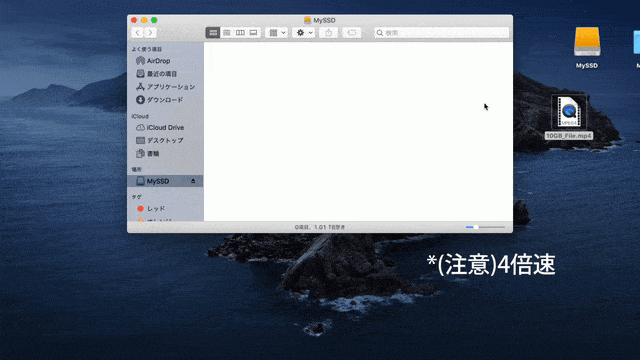 Examining the actual data reading and writing speed, the reading is 420MB / S and the writing is 370MB / S.
Video editing work can also be done stress-free.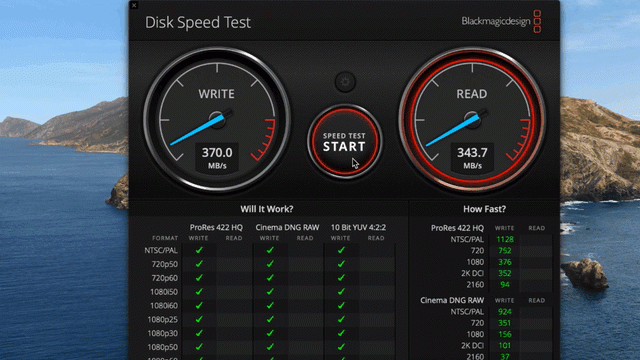 ■ SSD is replaceable
The SSD is already built into the USB hub at the time of pre-order sales at Makuake, but you can also prepare an SSD of the type M.2 (only SATA is supported) and replace it. It supports SSDs up to 2TB. The replacement method is simple and can be replaced without tools.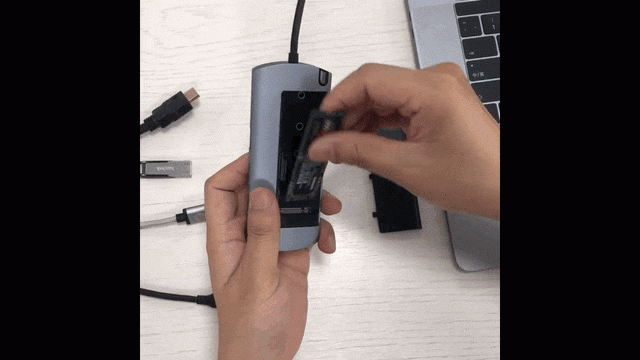 ■ Expand USB-C terminal to 5 terminals
The function as a USB hub has the following five terminals.
○ Supports USB-C power delivery
USB-C port for power delivery
It can charge up to 100W, so you can charge your MacBook Pro through this port.
○ USB3.0 × 2
It has two USB 3.0 with a maximum transfer rate of 5 Gbps.
USB3.0 can transfer data 10 times faster than conventional USB2.0.
You can also charge devices that can be charged via USB.
○ HDMI terminal
It has an HDMI terminal that supports 1080p @ 60hz and 4K @ 30Hz outputs.
Useful for dual monitors when working from home.
○ LAN terminal
Since there is a wired connection, a stable communication environment can be realized.
It can be said that it is indispensable for large-capacity communication such as video playback.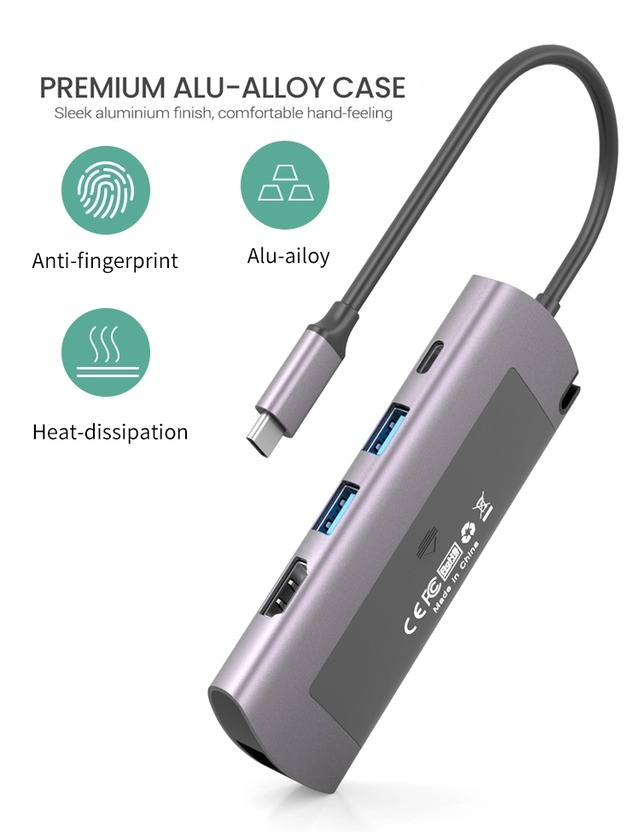 ■USB-C hub with built-in 1TB SSD
■IT life hack
■IT life hack twitter
■IT life hack Facebook
■Articles related to personal computersI Read
・Tokyo 03 Akihiro Kakuta dives at a remote conference! ?? New CM for "Meeting Oulu Pro" webcam for conference rooms
・Change the cover to suit your mood! Sanwa Supply "Flat-shaped rechargeable mouse"
・High-speed communication is possible even with telework! Planex releases USB Type-C wired LAN adapter that can be used on Mac
・Released RAYWOOD "TSUKISHIRO", a pen tablet for 6,980 yen
・Mad Catz "EGO Arcade Fight Stick" is back! New release of game pad and limited high-end gaming mouse