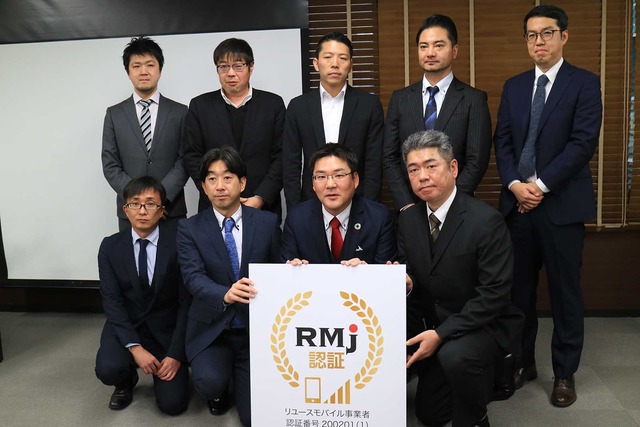 Currently, rough guidelines for used devices such as smartphones and tablets were just announced in March 2019, and until then, the handling of used devices was based on the original standards of used device dealers. The variation of was large.
There are some terminals that cannot be used, but are not in a state that can withstand regular use, and the development of unified guidelines has been awaited. This time, a new guidelines on the quality of second-hand devices [reuse mobile] of smartphones and tablets was formulated by the Reuse Mobile Related Guidelines Review Committee and a presentation was given on it.

■ Guidelines that allow users to select products with peace of mind
The first version of the Reusable Mobile Guidelines was announced in March 2019, but the demand for Reusable Mobile is expected to rise in the future, as a new plan for a major carrier has begun. Under such circumstances, a revised guideline will be implemented on December 1, 2019 to enable users to choose reusable mobiles with peace of mind, and a certification system will also begin.
This guideline was established by the Reusable Mobile Japan [hereinafter referred to as RMJ] and Volunteer Companies within the Mobile Device Registration and Repair Council [MRR], a "Reuse Mobile Related Guidelines Study Group" It was formulated by the study group.
The terminal price of the top models of the iPhone has come to slightly exceed 100,000 yen, and it is not possible to purchase the terminal. Android devices are priced at over 100,000 yen for high-end models, and it is becoming difficult to obtain high-priced devices for students and minors who do not pass credit screening during installment sales.
Against this background, the number of users who choose used terminals [reuse mobile] is increasing year by year. According to a survey by the Ministry of Internal Affairs and Communications, 8.7% of users have already purchased used terminals, and those who want to purchase reused products in the future It seems that 19.9%, about 30% in total, are interested in using reused mobile.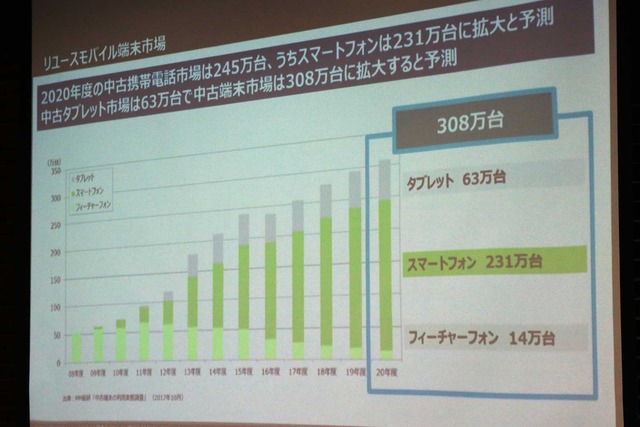 ■ With the rise of cheap SIM providers, the reuse market is expected to grow after 2020
Due to the impact of the revised Telecommunications Business Law enforcement in October 2019, the cheap SIM market is expected to continue to grow in the future, and in FY2020, the cheap SIM market is expected to exceed 3 million units. However, it is expected that the use of reuse mobile as an option will increase as a cheap device. However, there is anxiety of users because the quality standards of used terminals, so-called reused products and refurbished terminals, are not unified.
In the first edition of the new guidelines on the quality of reuse mobile in March this year,
-Reuse mobile rating standards
・ User information processing method in the terminal
・ Legal compliance
Etc. were stipulated. Of course, RMJ member companies have already complied with the guidelines except for exterior evaluation. At present, all RMJ member companies are scheduled to respond to the exterior evaluation conducted by each company according to different standards until April 2020.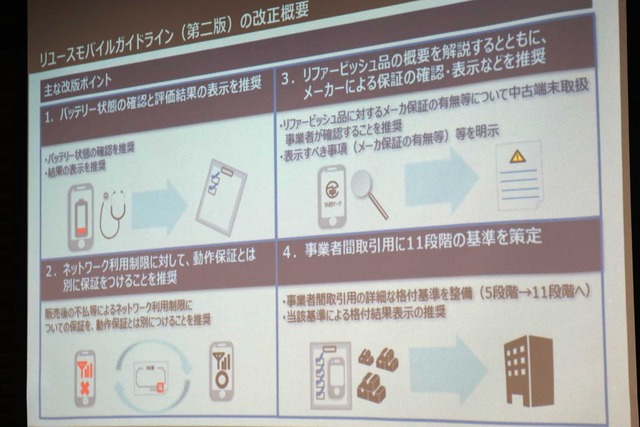 The points of this revised version are as follows
・ Check battery status and display results
・ Guarantee for network restrictions such as red ROM
・ Explanation about refurbished products
・ Standards for business-to-business transactions
It has become.
Among these, the user's interest is the highest, and the state of the battery is unknown from the appearance. Since the status is displayed at the time of purchase, it is possible to prevent the terminal from being deteriorated and being used only for a short time when purchased as it is now.
Red Rom's guarantee against network usage restrictions can be used at the time of purchase, but if it becomes unusable after a while, it will be able to receive a guarantee such as replacement with an equivalent product from the purchase store.
With these amendments, the guideline development effort is to eliminate consumer concerns about reuse mobile. This guideline is working not only for RMJ member companies but also external companies that are not members, and Rakuten Ichiba, Rakuma, and IIJ have already decided to adopt this guideline.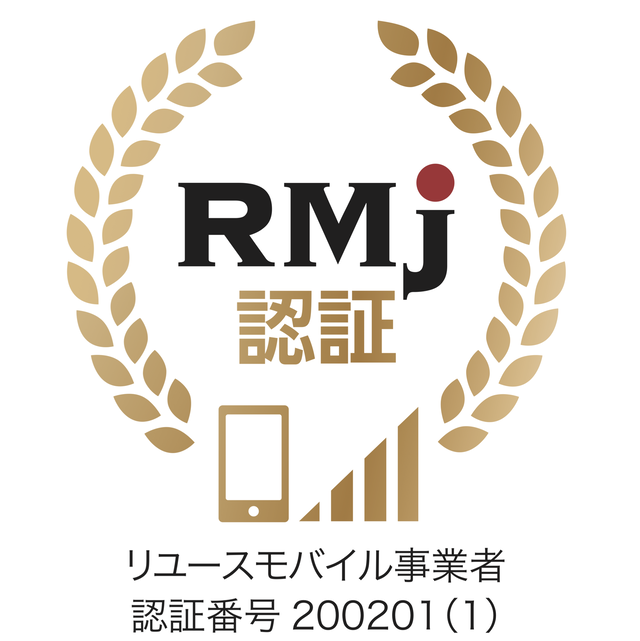 ■ Distinguishable operators can be identified with the RMJ certification system
In addition, a certification system will be started for businesses that are working on guidelines. The RMJ certification mark makes it easy for users to confirm that they are compliant with the Reusable Mobile Guidelines, management status, internal management system, etc. and that they can be purchased and sold with confidence. Users can purchase and sell used devices with this certification mark as a guideline, and the safety of the reused mobile market will increase dramatically.
Ken Uekura @kamikura
■Reuse Mobile Japan
■General Mobile Association Registered Repair Council [MRR]
■IT life hack
■IT life hack Twitter
■IT life hack Facebook
■Articles related to mobileI Read
・Huawei Japan releases completely wireless earphones with open fit noise canceling function
・Mami Takahashi and Hideki Daddy's close parents experience a next-generation mobile sound collector! "Olive Smart Ear" release event
・Convenient goods for playing smartphone games with both hands! Game controller for smartphones that can be operated with up to 6 fingers
・Soil function recovery technique that does nothing by planting! Sony Computer Science Laboratories starts demonstration experiment on cooperative farming at Roppongi Hills
・Began providing the iPhone app "E Rakuten Rakuten Edy App for Edy Cards" that allows easy reading of balance and other information