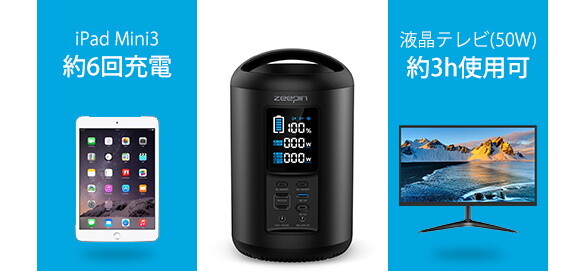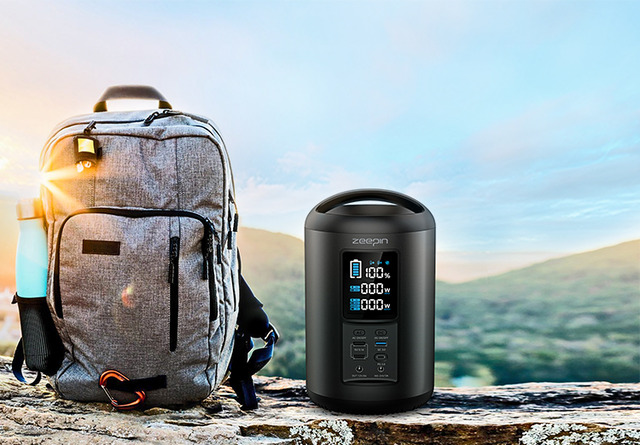 Afu Co., Ltd. started pre-sales of "ZEEPIN Portable Power Supply" on December 20, 2019 (Friday) at the crowdfunding service GREEN FUNDING.
The product can be used with a small refrigerator at camping or overnight in a car, or can charge multiple smartphones simultaneously. In addition, since the main unit can be charged with a solar panel (sold separately), it can be used safely without power supply even outdoors.

■ With 219Wh, you can run not only smartphone charging but also small household appliances
The ZEEPIN portable power supply has a capacity of 219Wh (60,900mAh). For example, the iPhone X can be fully charged 14 times. In the event of a power outage, the entire family's smartphone can be recharged many times, and can be used for a variety of appliances outdoors, such as in camps.
Supports AC / DC output, USB-A, Type-C output that can charge various home appliances. 6 terminals can be charged at the same time (MAX 240W). In addition, there are separate buttons for the AC and DC outputs, and you can switch the output on and off by pressing each button.
■ It is a sine wave, so it is compatible with inverter-based home appliances
It is compatible with precision machinery and microcomputer-controlled appliances to create a "sine wave" with the same waveform as household electricity. The maximum power consumption is 240W. It can supply power to high power consumption appliances such as rice cookers, drones, and electric drivers as well as PCs.
The USB output has a maximum of 15.5W and can charge smartphones and tablets. The one that supports Quick Charge 3.0 (QC3.0) has a maximum output of 18W, and can charge smartphones and tablets in less time than usual.
It is very convenient to charge up to 50% of iPhone in 30 minutes to support PD (Power Delivery) 3.0 and to connect a MacBook. In addition, as mentioned above, it is compatible with QC3.0, so it is possible to charge smartphones and tablets in a short time. Since the 12V output has a maximum output of 96W, it can supply power to in-vehicle refrigerators, cameras, lighting fixtures, and air pumps.
There are a large number of portable power supplies at the same price range at the same level, and among them, this product is one of the most outstanding in terms of compactness and design. I would recommend to anyone who is looking for a portable power supply that is different from others.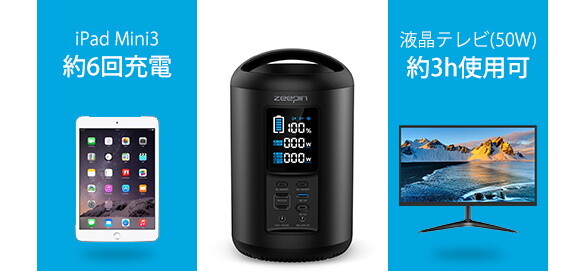 ■IT life hack
■IT Life Hack Twitter
■IT Life Hack Facebook
■Articles related to cultureI Read
・During the year-end and New Year holidays, heroes and squadrons are excited! Free live broadcast of special effects such as "Kamen Rider Den-O", "Samurai Sentai Shinkenger", "Battle Fever J" at Nico Live
・Reiwa first held! " Ruby biz Grand prix 2019 '' to commend those who created new value by making good use of the Japanese programming language " Ruby ''
・Unlimited play of 500 titles! Beta version service of "GeForce NOW Powered by SoftBank" started!
・Mitsubishi Motors x Tsutaya Appliances! Propose a lifestyle "Electric CAMP" that introduces home appliances to the outdoors and enjoys luxurious camping
・The 12th experimental program of Ginza Sony Park! "# 012 Affinity in Autonomy <Robotics that live together>" opens, proposing a bright future for humans and robotics