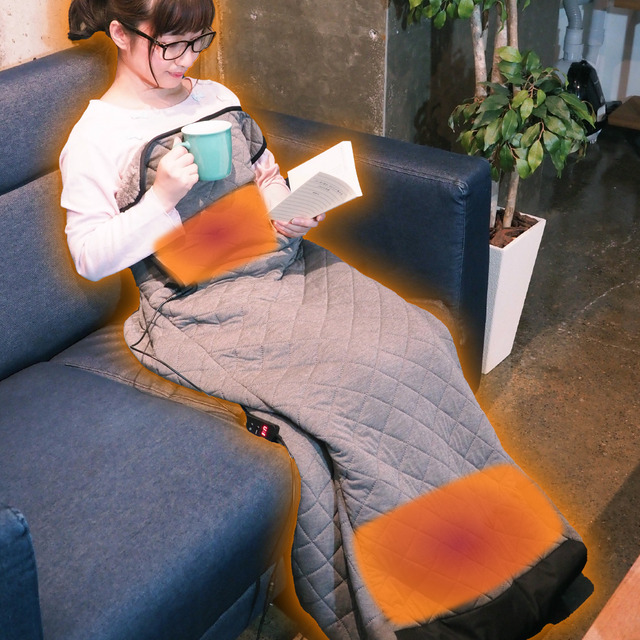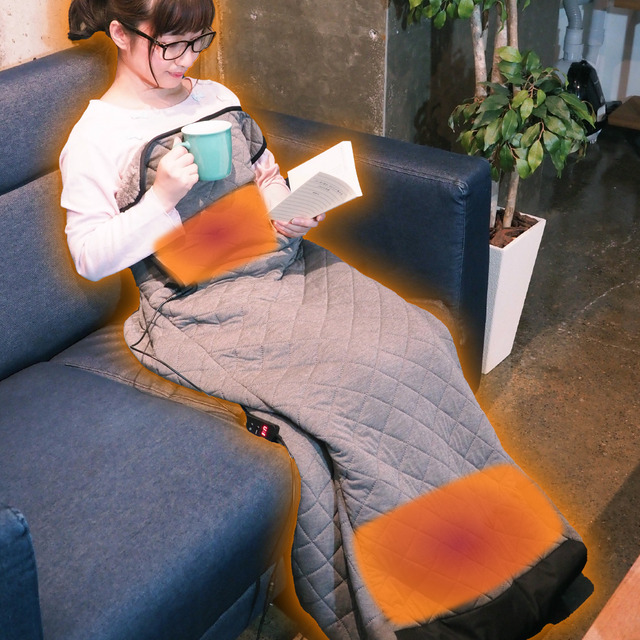 Sanko Co., Ltd. has released "Kotatsu for One Person" under the "THANKO" brand.
"THANKO" is a product planned by Sanko with the concept of making everyday problems interesting and useful (solving them conveniently).

■ Can be used while sitting on a chair or sofa
This product is a kotatsu for one person that can be used while sitting on a sofa or chair. To use it, put your feet in it like a sleeping bag and cover your lower body completely. It can be used while sitting on a chair or sofa. Built-in heaters at the feet and abdomen where you can easily feel the cold. The heater temperature can be switched in 3 steps (1 (35 degrees) / 2 (45 degrees) / 3 (55 degrees)). With an off-timer (5 to 90 minutes) function that helps prevent forgetting to turn off.
The sole of the foot is open so that you can put your feet out, and you can walk as it is. If you warm the whole room with an air conditioner, your head will be dull, but the kotatsu you wear for one person will only warm your body, so your head will be refreshed and your work will be faster.
Even if you use it for 1 hour, the electricity bill is only about 0.49 yen (temperature setting: medium (calculated at 1kWh unit price of 27 yen)), and you can get a good deal on winter heating, which costs a lot of electricity. If you turn on the heating and air conditioning in the cold winter, it costs electricity.
"It is a" kotatsu for one person "that is recommended for those who want to warm up even while sitting on a chair. "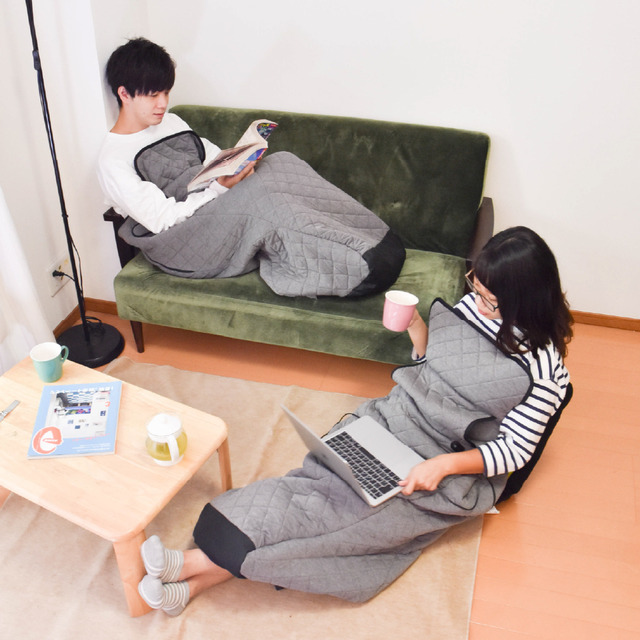 specification
・ Size / width 480 x height 1290 x depth 320 (mm)
・ Weight / body: 1365g ・ AC adapter: 195g
・ Waist size / approx. 760 to 1550 (mm) * Adjust with hook-and-loop fastener
・ Thigh circumference size / approx. 1280 (mm) * Inner circumference of the starting position of the fasteners on both sides
・ Power supply from power supply / AC adapter
・ Input / AC100V-240V
・ Output / 24V 1.5A
・ Rated frequency / 50Hz / 60Hz
・ Set temperature / 1: Approximately 35 degrees / 14W / 2: Approximately 45 degrees / 18W / 3: Approximately 55 degrees / 21W * When measured at an ambient temperature of approximately 27 degrees
・ Timer / 5 minutes / 10 minutes / 30 minutes / 60 minutes / 90 minutes
・ Thermostat / built-in
・ Estimated electricity bill / 44 yen for 1 month use (3 hours a day, calculated at 27 yen / kwh)
・ Contents / Main unit, switch, AC adapter, Japanese manual
・ Warranty period / 12 months from the date of purchase
・ Release date / 2020/09/28
・ Model number / TKWKOHK3
・ JAN / 4562331785675
■Kotatsu to wear for one person
■IT life hack
■IT Lifehack Twitter
■IT life hack Facebook
■Articles related to digital home appliancesI Read
・Completely wireless earphones and speakers are fused! "Duolink Go" with three roles
・Galaxy's first open-ear type for comfortable wearing! "Galaxy Buds Live" experience meeting report
・4-port USB charger with QC3.0! 35% off sale for "AUKEY PA-T18"
・Sony releases full-size mirrorless interchangeable-lens camera "α7C"! Sanko turns a single-lens reflex camera into a WEB camera for 3,000 yen
・More Everything, GoPro HERO9 Black Appears
Sanko
2015-09-03