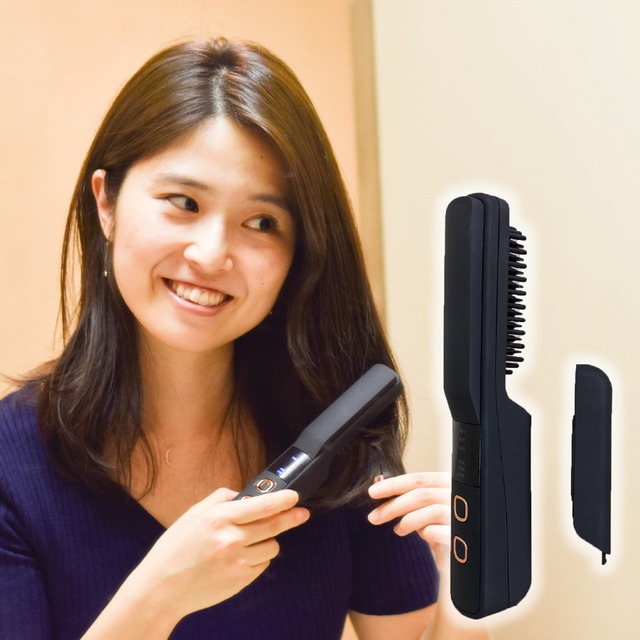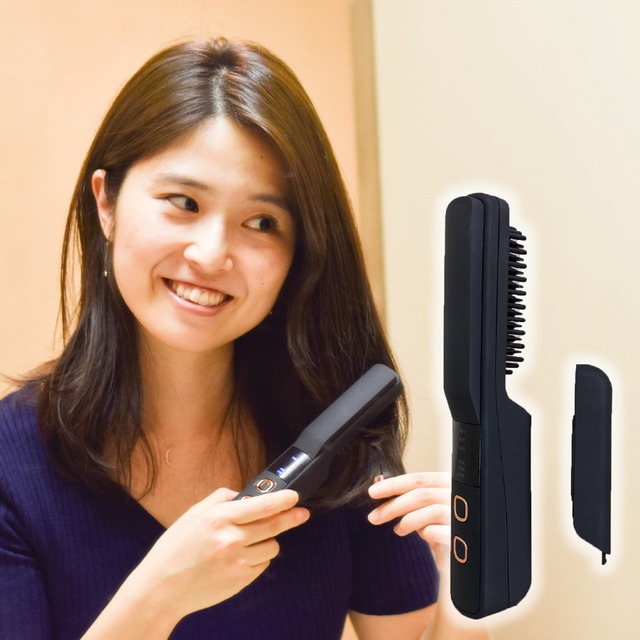 Sanko Co., Ltd. has released "Dokodemo Styling" Rechargeable Cordless Hot Brush "". This product is a rechargeable hot brush that integrates a hair iron and a brush and can be easily styled like a brush.

■ Can be used freely even in places where there is no power supply
This product can switch the temperature in 3 stages of 145 degrees, 165 degrees, and 185 degrees. It warms up in 150 seconds at the fastest, so you can use it immediately.
It is USB rechargeable and can be used freely even in places where there is no power supply. It operates for about 40 minutes after charging for about 3 hours. The compact size of width 30 x depth 37 x height 200 mm makes it easy to carry around in your usual bag.
It comes with a cover, so you can put it on and put it away without waiting for it to cool down. The set temperature and battery level are displayed on the LED display of the main unit so you can check them immediately. With a USB port, it can also be used as a mobile battery.
"My hair doesn't come together. Hair irons don't come together naturally. I want to clean my hair on the go without spending time. It is a "rechargeable cordless hot brush" recommended for such people. 』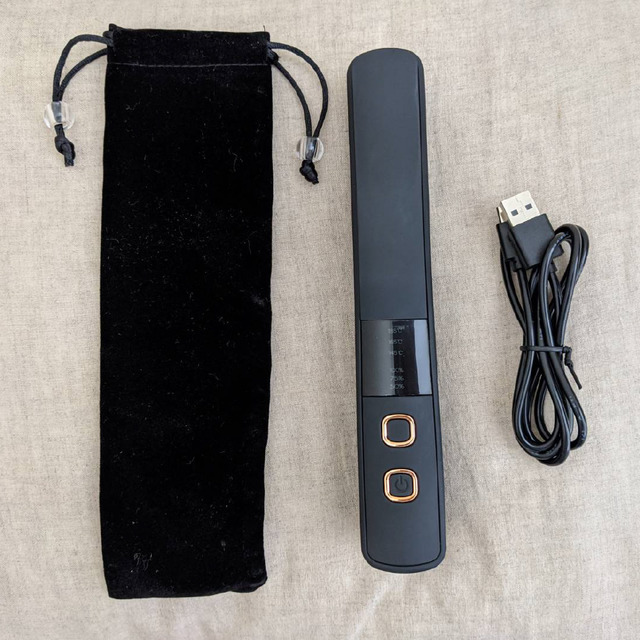 specification
・ Size / width 30 x depth 37 x height 200 (mm)
・ Weight / approx. 212g
・ Full charge time / 5 hours at 5V 1A port
3 hours at the 5V2A port
・ Continuous use time / approx. 40 minutes
・ Set temperature / 145/165/185 (degrees)
・ Battery capacity / 4,500mAh
・ Input / DC 5V2A, 5V1A
・ Output / DC 5V 1A
・ Accessories / main unit, storage bag, microUSB cable, Japanese instruction manual
・ Warranty period / 6 months from the date of purchase
・ Release date / 2020/09/14
・ Model number / SMBWHSBB
・ JAN / 4562331785378
■Styling anywhere "Rechargeable cordless hot brush"
■IT life hack
■IT Lifehack Twitter
■IT life hack Facebook
■Articles related to cultureI Read
・Invite a natural awakening with soft light and high-quality sound! Bluetooth speaker "JBL HORIZON 2"
・Ultra high definition 4K drive recorder! 40% off the evolved version of "AUKEY DR02J"
・Tokyo 2020 Olympic and Paralympic Official TV! Panasonic Releases 2 Models of Organic EL VIERA HZ2000 Series
・A kotatsu that you can walk on your own sofa! Sanko "Kotatsu for one person"
・Completely wireless earphones and speakers are fused! "Duolink Go" with three roles
Sanko
2015-09-03