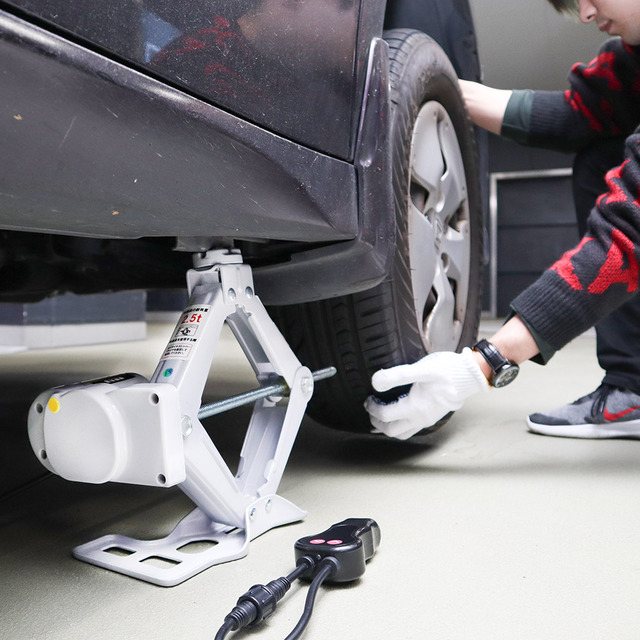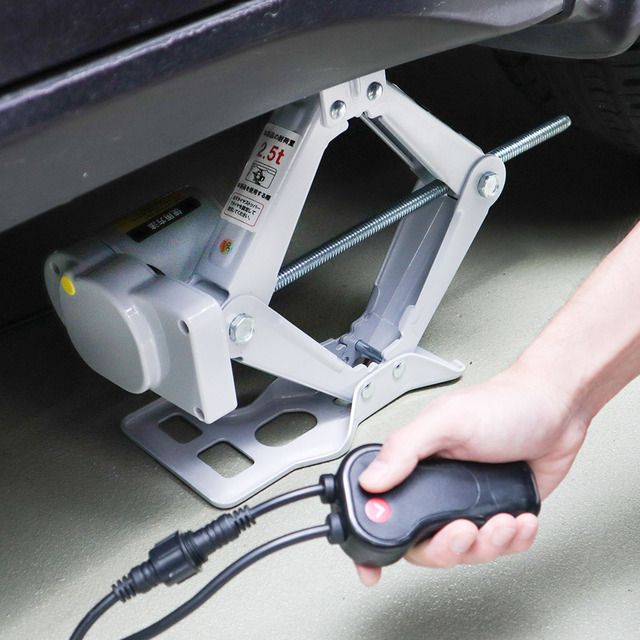 Sanko has released a pantograph-type "cigar socket electric jack" that allows electric cars to be jacked up. The price is 7,980 yen [tax included]. It will be useful for replacing studless tires with winter tires, or installing chains during snowfall.

■ Electrification of mechanical panta jack
This is an electric jack that can be electrically driven to lift the vehicle body when changing tires. Usually, a mechanical panta jack that is manually turned is electrically operated. It draws electricity from the cigarette socket and has a load capacity of 2.5 tons, from mini cars to wagons and one boxes.
Set the car at the appropriate position [jack-up point], connect the power to the cigarette socket, and press the button on the wired remote control on the main body to move up and down. It can be raised from a minimum height of 11cm to a maximum of 36cm. Elevation is completed in about 1 minute. Anyone can work in a shorter time and easier than the conventional manual type. Note, however, that it is not possible to reduce the pressure and immediately lower the jack like a hydraulic jack.
Also, it is not suitable for applications where the main bar is raised with a single jack like a horse. At each jack-up point, you'll have to go up and set up the horse.
However, the hydraulic jack is large and heavy to keep in the car, but this product will have an advantage in that it comes with a special case and a size that can always be kept in the trunk. By installing this product in addition to the hydraulic jack, daily maintenance will be greatly improved. It is also recommended for those who go to circuit driving events with racing tires.
■ Product specifications
・ Size / height 110 x width 400 x depth 170 [mm]・ Weight / about 4200g
・ Input / cigar DC12V / 13A
・ Cable length / 4500mm
・ Power consumption / 100W
・ Withstand load / 2.5 tons
・ Elevation range / 11cm ~ 36cm
・ Fuse / 15A
-Usable ambient temperature / -20 to 70 ° C
-Contents / body, gloves, battery adapter, case, emergency handle, fuse, Japanese manual
・ Package size / width 440 x depth 130 x height 260 [mm]・ Package weight [including contents] /6.2kg
・ Warranty period / 6 months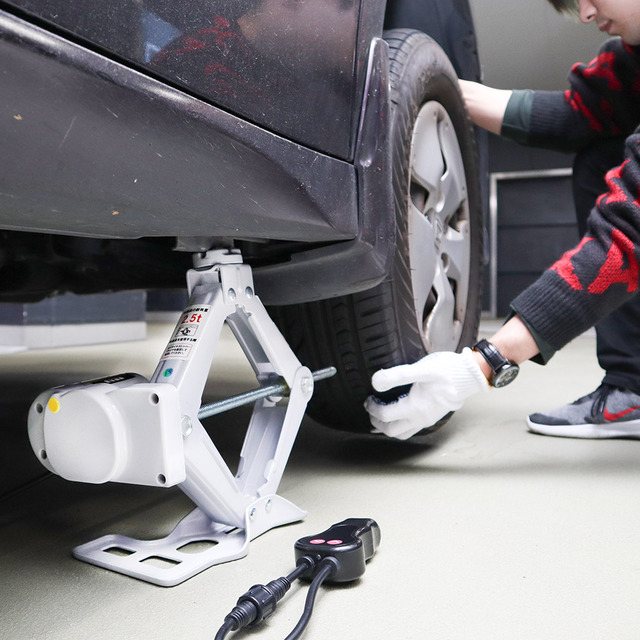 ■Easy car tire replacement "cigar socket electric jack"
■IT life hack
■IT Life Hack Twitter
■IT Life Hack Facebook
■Articles related to digital home appliancesI Read
・Realizes the strongest shooting environment in combination with the Sony α series! GP-VPT2BT shooting grip with wireless remote commander function
・A special model that collaborated with SEIKO " BRIGHTZ '' appeared in Sony's smart watch " wena wrist '' series
・Insta360, known for its thumb-sized action cam, comes with three models of small modular action cameras " Insta360 ONE R '' series
・An electric toothbrush that is twice as convenient as you can brush both the front and back sides of your teeth at once! Its name is "Dual Clean"
・Videos are full HD, still images 16M and kids digital cameras that go beyond toys! Oaxis Japan releases myFirst Camera III, a digital camera for kids with LED flash