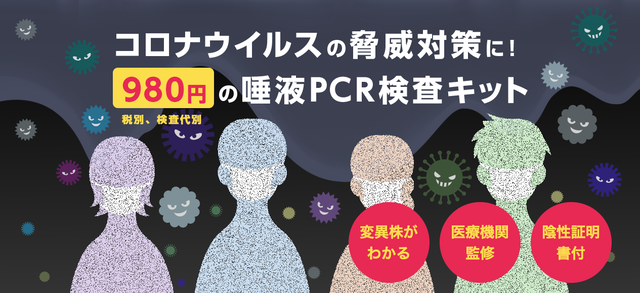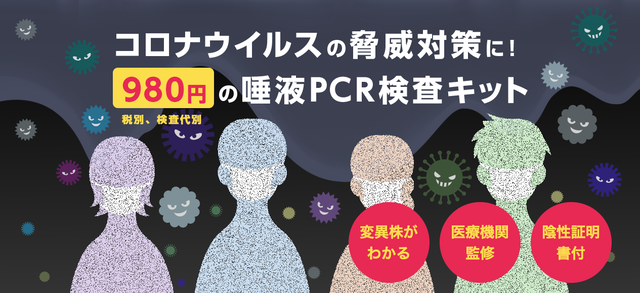 Hiro Japan Co., Ltd. has started selling a new coronavirus test kit that can be purchased for 980 yen (excluding tax). The price of the kit only, but it is the lowest in the industry. It's perfect for people who want to keep a test kit handy in case of emergency and create an environment where they can test immediately when symptoms occur. Inspections can be issued from anywhere in the country.

■ Achieves inspections with the same accuracy as medical institutions
This test is in collaboration with Hiro Clinic, which operates clinics nationwide, and sells test kits under the supervision of doctors. Therefore, we have realized the provision of tests with the same accuracy as the tests performed at medical institutions.
The test is conducted at the Tokyo Sanitary Laboratory, where a genetic expert is enrolled. The Tokyo Hygiene Laboratory is also conducting exome analysis, and it is possible to investigate mutations in viruses that are currently threatened around the world. Those who test positive will be contacted for free about the virus mutation.
Exome analysis is a method of outputting a gene sequence encoding a protein. Coronavirus has the property of mutating one base sequence once every two weeks. Mutations can change their properties.
In addition, the Tokyo Sanitary Inspection Center conducts PCR tests using the Infectious Disease Research Institute (*). The greatest merit of this test method is that it is less susceptible to inhibition of the PCR reaction because it purifies viral RNA, and the risk of false negatives is low. Skilled skills are required to perform this process, and we believe that this is a technique that can only be achieved by the Tokyo Sanitary Inspection Center.
(*) The method described in the Pathogen Detection Manual 2019-N CoV of the National Institute of Infectious Diseases (Infectious Disease Research Institute)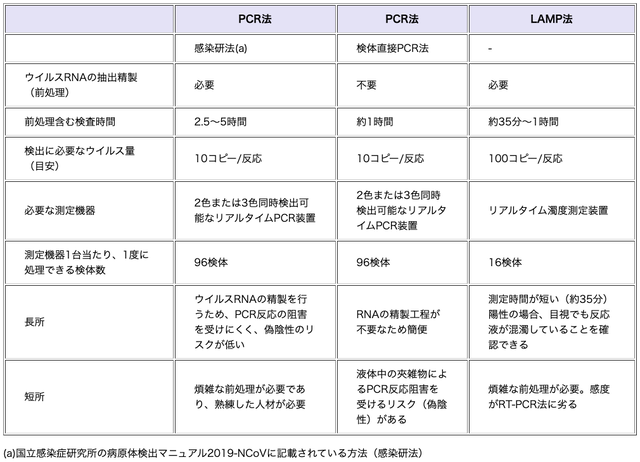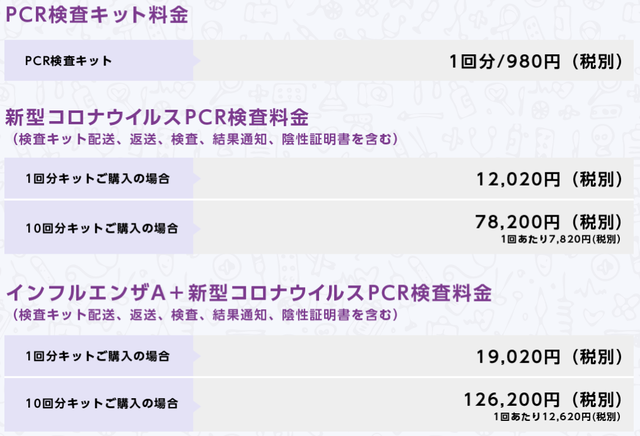 ■980 yen (excluding tax) PCR test kit
■IT life hack
■IT life hack twitter
■IT life hack Facebook
■Articles related to cultureI Read
・You can enjoy "Gyudon", which is associated with the year of Ox! Yoshinoya holds "2021HAPPY GYU YEAR"
・Devil's Blade Daruma Drop Cushion! Purgatory Anjuro and 12 other new releases
・With 15 layers of deliciousness, it has a crispy texture! "15-layer mill and bento" from Origin will be available for a limited time
・Devil's Blade Rubber Stand Collection! 4th 1BOX is newly released
・Challenge "Green Tanuki Kyubu" at Toshikoshi soba of green Tanuki
Hiroyuki Yamanaka
Nikkei BP
2020-12-09
Yoshinori Kobayashi
Fusosha Publishing
2020-12-18
Masayuki Miyasaka
Kodansha
2020-11-18