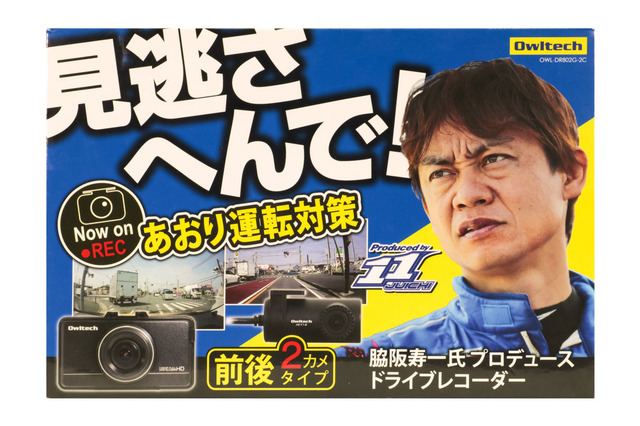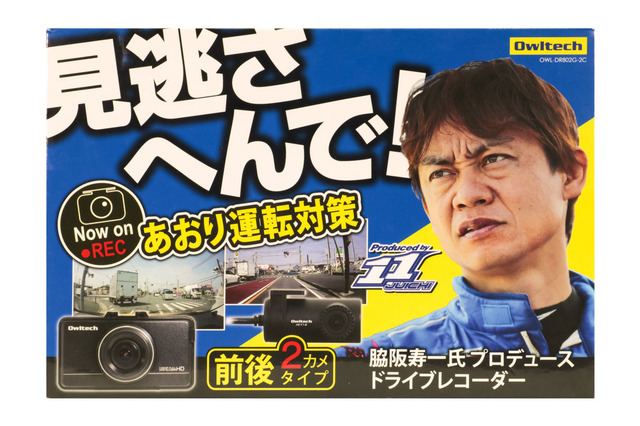 Owltech has released a drive recorder "OWL-DR802G-2C" in collaboration with racing driver Juichi Wakisaka who has the nickname of "Mr. GT". The price is an open price and the estimated retail price is 24,500 yen (excluding tax).

■ No blind spots with front and rear cameras
The OWL-DR802G-2C is a two-camera drive recorder that can be installed not only on the windshield but also on the rear glass, so that dangerous actions such as tilting from behind can be firmly recorded in the image.
The front camera is capable of high-definition video with full HD resolution (1920 x 1080), capable of 135-degree diagonal wide-angle shooting, and uses a bright lens of F1.8 to leave clear images even at night. Can be. It also supports the WDR function, which allows you to capture images without blackouts even in backlight conditions.
■ We photograph clearly even in dark place with bright lens of F1.8
The rear camera has HD resolution (1280 x 720), covers a diagonal range of 120 degrees, and uses the same bright F1.8 lens as the front camera. The connection cable is 8m long so that cameras can be installed without difficulty so that large vehicles such as one-box type can be easily wired.
In addition, in correspondence with the Japanese satellite positioning system "Michibiki", it can record position information with high accuracy in cooperation with GPS, and it can automatically set the date and time.
■ Product Overview
<Front camera>
Image element: 1 / 2.9 inch CMOS sensor
Number of pixels: 2 million pixels
Lens F value: F1.8
Viewing angle: 135 degrees diagonal
Dimensions: width about 80.2 x 30.8 depth x 46.1 mm height
Weight: about 55g
Video recording resolution: 1920 × 1080p, 27.5fps (FHD)
<Rear camera>
Image element: 1/3 inch CMOS sensor
Number of pixels: 1 million pixels
Lens F value: F1.8
Viewing angle: 130 degrees diagonal
Dimensions: Width approximately 56.4 X depth 31.2 X 28.6mm in height
Weight: about 250g (including 8m cord)
Video recording resolution: 1280 × 720p, 27.5fps (HD)
<Common>
Recording media: microSDHC card (16GB & conversion adapter included)
* Supports Class 10 or higher, SDHC / SDXC standard, microSD card up to 128GB
Video recording format: H.264 MOV
LCD size: 2.7 inch LCD LCD
Body power input: microUSB (5V / 1A)
Built-in battery: Lithium ion battery, about 2 hours to full charge
Rear camera: Cord length 8m, 4-pole micro plug (φ2.5mm)
Cigar plug code:
Input voltage: 12V / 24V (negative earth car)
Output voltage: Voltage 5V / 1A (microUSB), Cord length 4m
Bracket: Adhesive tape pasting type
GPS antenna: External type (cord length 1.8m), 4-pole micro plug (φ2.5mm)
Operating temperature range: -10 ℃ to 60 ℃
Others: LED signal disappearance problem countermeasures completed, terrestrial digital radio wave interference countermeasures completed
Warranty period: 1 year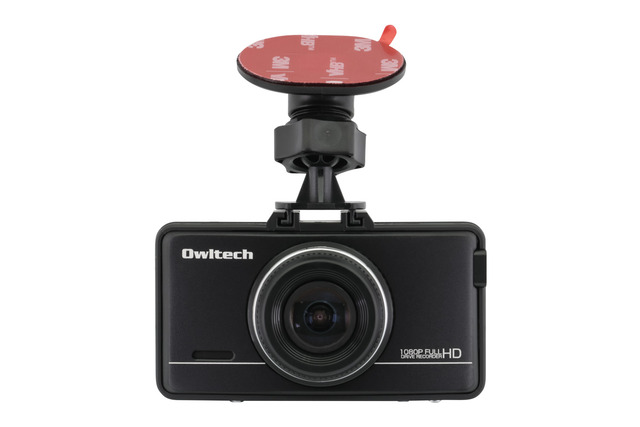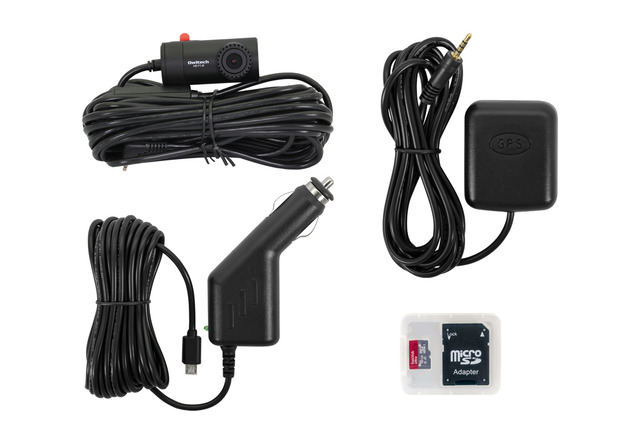 ■IT life hack
■IT Life Hack Twitter
■IT Life Hack Facebook
■Articles related to digital home appliancesI Read
・"Shadow Refresh Flash", a shadow diffuser for portrait photography that eliminates surrounding shadows and allows catchlight to be reflected in the eyes and can be folded
・Complicated jack-up is completed in about 1 minute after button operation! Mechanical pandagraph jack with electric motor "Cigar socket electric jack"
・Realizes the strongest shooting environment in combination with the Sony α series! GP-VPT2BT shooting grip with wireless remote commander function
・A special model that collaborated with SEIKO " BRIGHTZ '' appeared in Sony's smart watch " wena wrist '' series
・Insta360, known for its thumb-sized action cam, comes with three models of small modular action cameras " Insta360 ONE R ''