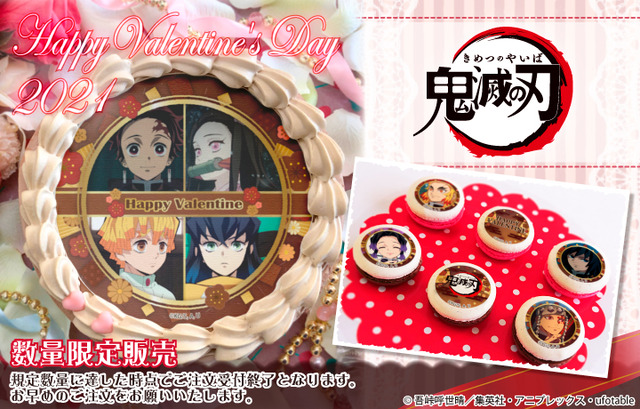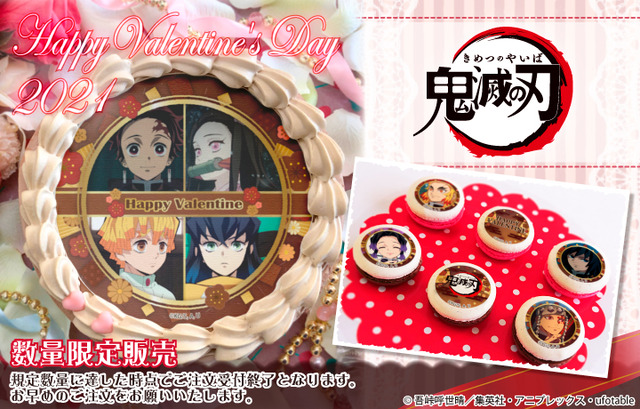 Eidori Co., Ltd., which operates "Preroll", has started accepting reservations for "Kimetsu no Yaiba" Valentine's limited design print sweets.

■ There are 33 kinds of whole cakes! 3 types of macaron set
○ "Kimetsu no Yaiba" has become a Valentine's Day sweet
There are 33 kinds of whole cakes designed exclusively for Valentine's Day! You can also choose from 3 types of macaron sets.
"Please use the special sweets designed by Kimetsu no Yaiba as a gift for your loved ones."
○ Cakes and macaroons can be chosen with your favorite taste
You can choose "yellow peach" or "strawberry" for the fruit of the cake, and "whipped cream" or "chocolate cream" for the taste of the cream.
For the set of 6 macaroons, you can choose either the "chocolate & strawberry" set or the "strawberry & pistachio & orange" set.
"Please enjoy delicious sweets whether you look at them or eat them."
We are accepting reservations for products from the preroll website!
You need to apply from the dedicated website at least 7 days before the desired delivery date. Deliver to all over the country by cool mail.
* As this is a limited quantity product, reservations will end as soon as the specified number is reached.
* Official licensed product *
© Koyoharu Gotouge / Shueisha / Aniplex / ufotable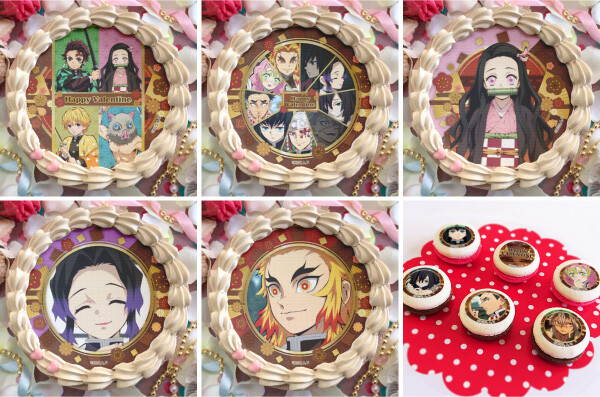 ■"Kimetsu no Yaiba" 2021 Valentine Sweets Corner
■IT life hack
■IT life hack twitter
■IT life hack Facebook
■Articles related to cultureI Read
・Even fried chicken is the best! Katsuya, "Fried from 1 kg" for takeout only
・Devil's Blade Bansokou! Green / blue reappears
・Luxury home time, delivery limited! Luxury roasted sweet potato sweets specialty store
・Evangelion x Haruyama! A large lineup of collaboration products for business people
・Urgent sale at a shock price of 399 yen! Japanese food and takeout "fried chicken lunch box"
Franz Co., Ltd.
Chocolate cacao SEIJIN
KADOKAWA
2020-01-10