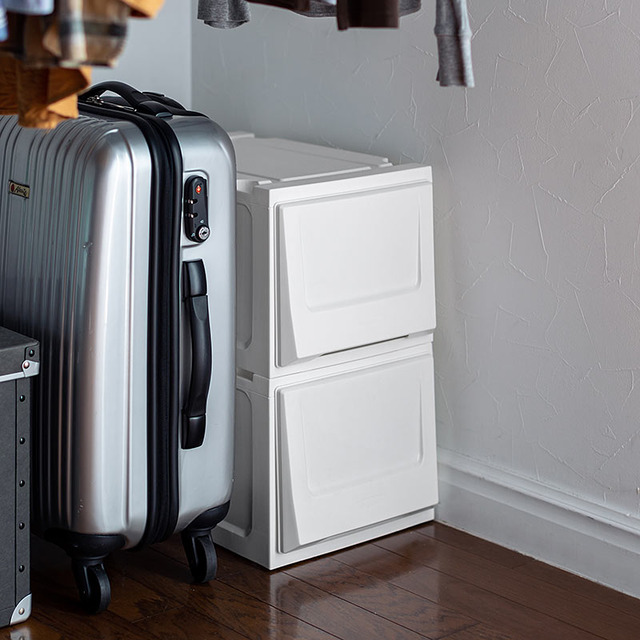 The direct sales site "Sanwa Direct" operated by Sanwa Supply Co., Ltd. has released the "200-FCD069" drawer storage case, which is ideal for storing DVD tall cases and telework items.

■ Drawer type box case
This product is a drawer-type box case that can store DVD tall cases and Blu-ray tall cases.
It is a free box type with no partition and can be used not only for storing media, but also for storing game equipment, children's toys, telework-related items, towels, etc. It is an opaque type that you cannot see the contents, and it is the best storage case to keep your surroundings neat and tidy.
This product has a stopper on the drawer to prevent it from popping out unexpectedly.
It can be stacked and used using connecting parts, and can be stacked up to 4 levels vertically. Due to the uneven shape of the top plate, it has a structure that does not easily shift even when stacked.
In addition, this product is made of polypropylene resin, which is light and hard to break. It is hard to bend even when stacked, and there is little bending when a heavy object is placed on it, so it can be used cleanly for a long time.
The size of this product is about W27.5 x D43.8 x H23.5 cm, and the weight is about 1.7 kg.
■Drawer storage case "200-FCD069"
■IT life hack
■IT life hack twitter
■IT life hack Facebook
■Articles related to cultureI Read
・New for 2021 yen + tax! Great value karaage BOX "Karaage BOX with whole chicken"
・"Kimetsu no Yaiba" Valentine Sweets 2021! Appeared in a limited design
・You can catch unpleasant insects from a distance! "Catch from afar! "Insect removal magic hand" "
・Even fried chicken is the best! Katsuya, "Fried from 1 kg" for takeout only
・Devil's Blade Bansokou! Green / blue reappears