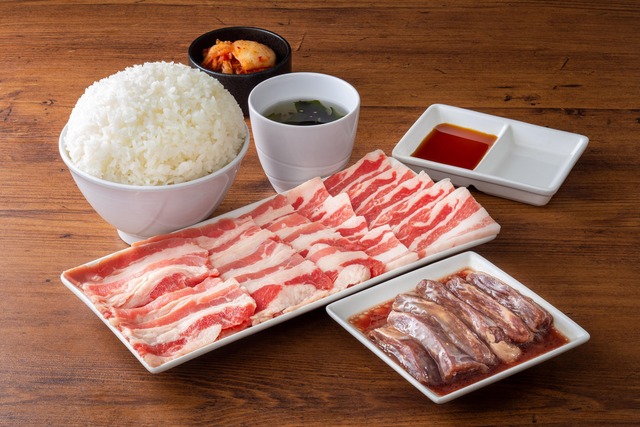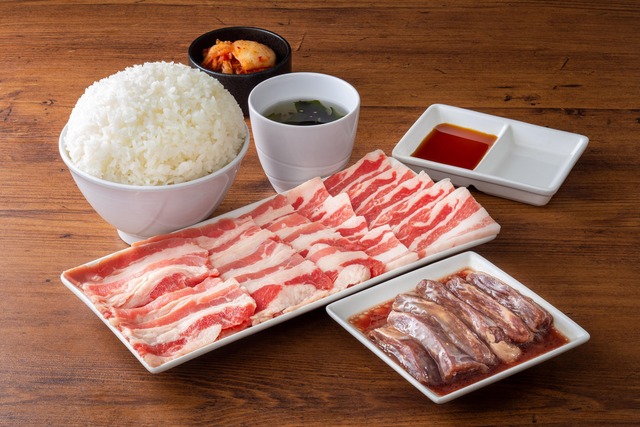 Yakiniku-like, which is operated by Yakiniku-like Co., Ltd. and is based on the concept of fast food for yakiniku, will offer a "Megahara Pounder Set" that allows unlimited refills of "rice, kimchi, and soup" from Tuesday, February 9, 2021. Sell ​​at stores. Based on the "Mega Prime Pounder Set Campaign" that was very popular last year, it is a satisfying product with thick sliced ​​skirt steak seasoned with salted garlic butter.

■ 1 pound meat x infinite rice series
From October 1st, all stores will start the "Mega Prime Pounder Set Infinite Rice Campaign" where you can freely refill "rice, kimchi, soup" at the same price as the popular "Mega Prime Set" on the regular menu last October. Held at. It was originally scheduled for October 31st, but due to its popularity, the period was extended to November.
Based on the opinions of users such as "I want to eat another kind of meat" and "I want to revive the manga-filled rice!" did. In the future, we will offer 1 pound meat x infinite rice as a series.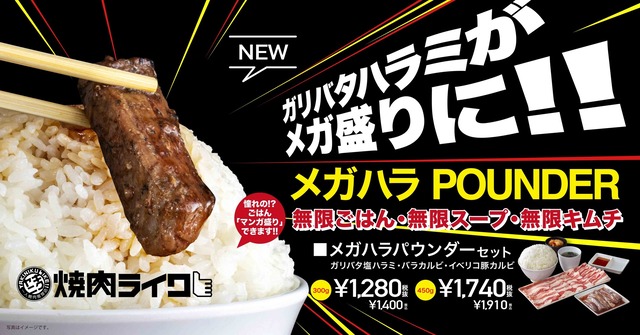 <Product overview>
Sales start date: February 9, 2021 (Tuesday) * End time is undecided
Available stores: All stores
Product name:
・ Mega Hara Pounder Set
(Salt Garibata Harami & Barakarubi & Iberian pig)
300g 1,280 yen / 450g 1,740 yen
All-you-can-eat rice, kimchi, and soup for those who ordered
* You can also choose the manga you admire for rice.
The thick but soft skirt steak is rich and juicy.
The fragrant garlic butter scent is appetizing and is a perfect companion to rice.

■IT life hack
■IT life hack twitter
■IT life hack Facebook
■Articles related to cultureI Read
・Plus storage under the monitor! A file wagon equipped with a shelf board that can also be used as a name
・Pork shabu-shabu x pork offal, just like stewed offal! ?? Introducing "Motsuni stewed pork soup set meal" for a limited time
・Compact with a width of 1m! Simple gaming desk
・TV anime "Kimetsu no Yaiba"! A backpack inspired by character costumes
・Beef is served with side dishes of the leading role! Introducing "Beef cutlet and grilled beef"