Sanko Co., Ltd. said, "Just hold your hand! "Sensor type disinfection mist dispenser" was released. This product is an alcohol dispenser that automatically sprays the disinfectant into a mist just by holding your hand over it. Set your alcohol disinfectant in the tank of the main body and turn on the power in the front part of the main body. When you hold your hand over the upper part of this product, the alcohol disinfectant is automatically sprayed from the bottom to the top.

■ It is possible to spray about 1500 times by charging for about 4 hours
The sensor senses up to a height of 1-12 cm. Since the mist keeps spraying only while you hold your hand, you can easily take out the desired amount and disinfect it. You can also prevent it from splashing on the floor. It is a USB rechargeable type and can be sprayed about 1500 times after charging for about 4 hours.
There is no need to worry about forgetting to turn it off because the sensor detects it and turns it off automatically 24 hours later. With a width of 105 x height of 220 x depth of 55 mm, it is a compact size that fits in the palm of your hand and can be easily placed on a toilet, kitchen, entrance or desk.
"If it's a push-type alcohol dispenser, I'm worried about pushing it from above and touching it. It comes out in large quantities. It is a "sensor type disinfection mist dispenser" recommended for such people. 』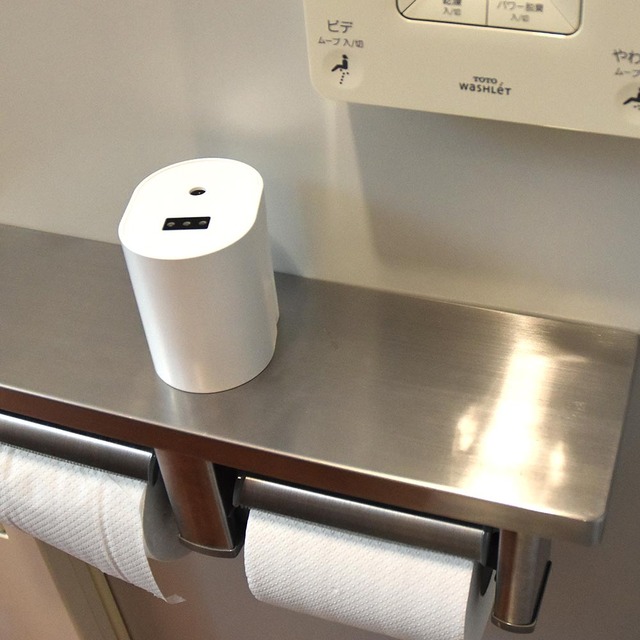 <Product features>
・ Non-contact sensor type alcohol disinfection dispenser that sprays disinfectant from bottom to top
・ Spray disinfectant only while holding your hand
・ Since it is sprayed in the form of mist, alcohol can be applied softly.
・ USB rechargeable
・ Automatic off function that automatically turns off the power after 24 hours of sensor detection
・ Compact size
・ Easy to add with a tank with a large opening
<Specifications>
・ Size / width 105 x height 220 x depth 55 (mm)
・ Weight / 138g
・ Accessories / body, USB cable, replacement cotton swab, Japanese manual
・ Charging from power supply / USB
・ Input / DC5V 1A
・ Power consumption / 2W
・ Battery / 2000mAh
・ Charging time / approx. 4 hours (when charging at 5V 1A)
・ Operating time / approx. 6 hours
・ Number of continuous operations / approx. 1500 times (depending on the situation)
・ Tank capacity / 100ml
・ Cable length / 100 cm (including connector)
・ Material / ABS / PP / PCBA
・ Package size / width 100 x height 80 x depth 65 (mm)
・ Weight including package / 200g
・ Warranty period / 6 months from the date of purchase
・ Release date / 2021/2/10
・ Model number / S-AMA21W
・ JAN / 4580060590889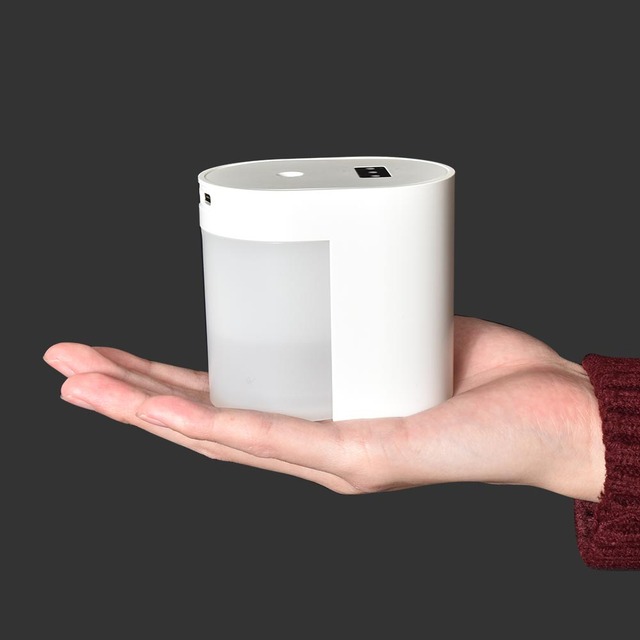 ■Just hold your hand over! Sensor type disinfection mist dispenser
■IT life hack
■IT life hack twitter
■IT life hack Facebook
■Articles related to digital home appliancesI Read
・Collaboration with the anime "Kimetsu no Yaiba"! Digital music player
・The air volume can be adjusted in 3 steps! Electric air duster that can be used anywhere
・High-precision transcription and simultaneous interpretation! "Langogo Summit" that supports 104 languages
・Supports beautiful high-definition video output at 4K / 60Hz! 2 types of HDMI switch
・Wash thoroughly with a tap! "Washing machine with a bucket" Daisurumaru ""