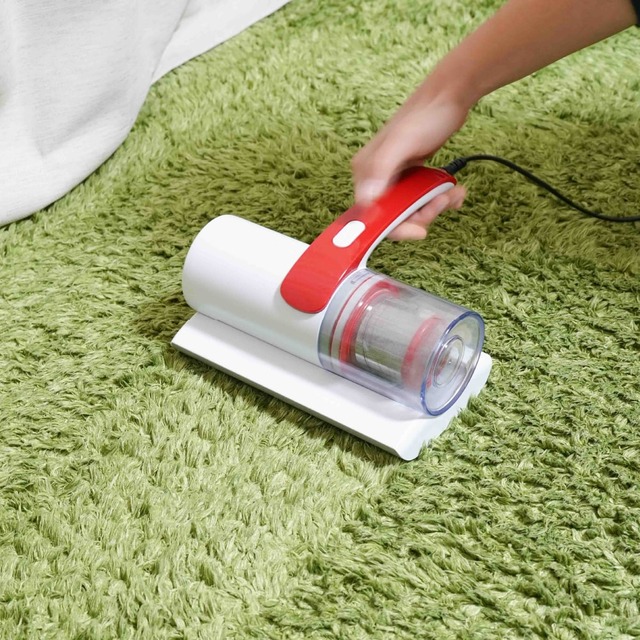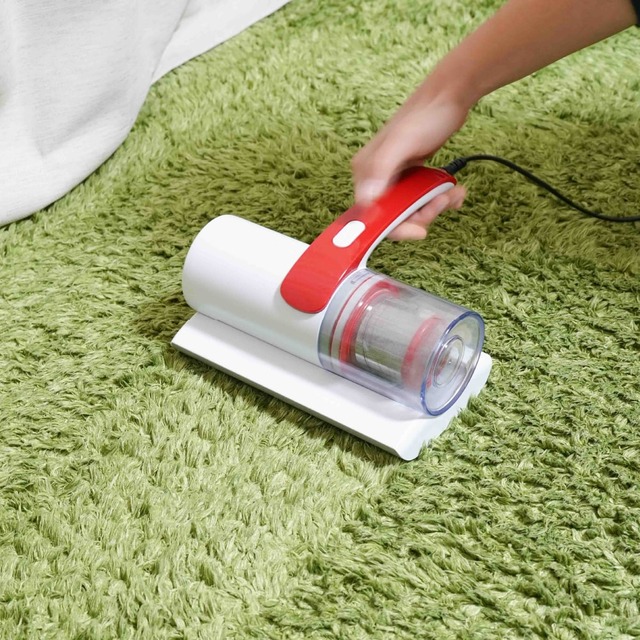 Sanko Co., Ltd. has a powerful cyclone-type suction power! Released "Electric Carpet Cleaner". This product is an electric carpet cleaner that can be used to remove dirt from the carpet while tapping it. Powered from an outlet. With a height of 115 x width of 220 x depth of 215 mm, it is a compact size with a slightly larger adhesive cleaner and can be placed in the living room for immediate cleaning.

■ Structure that makes dust look good
When you press the power switch on the top of the main unit, the tapping pad on the bottom of the main unit raises the dust while tapping it 7500 times per minute, and strongly sucks it from the suction port to remove the dust. Equipped with 3 rollers, it can be easily moved and cleaned while pressing.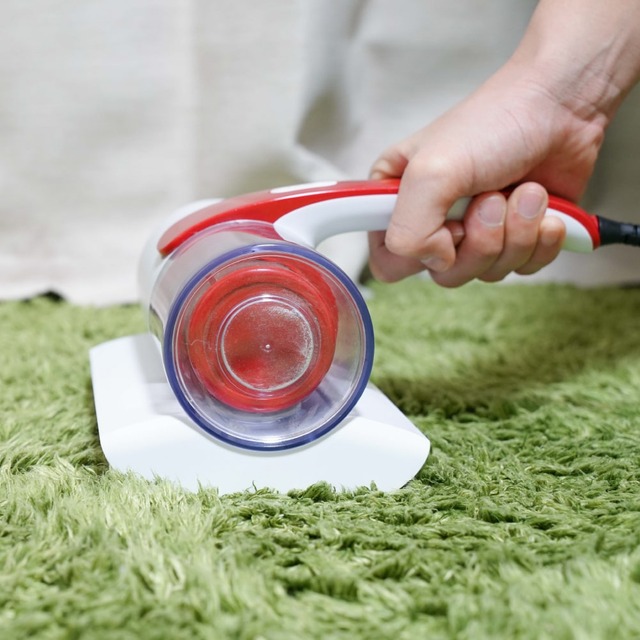 The dust cup is transparent and has a structure that allows you to see the sucked dust well. Clean exhaust by firmly catching with two types of filters, a mesh filter that removes large dust and an air filter that removes small dust that is difficult to see.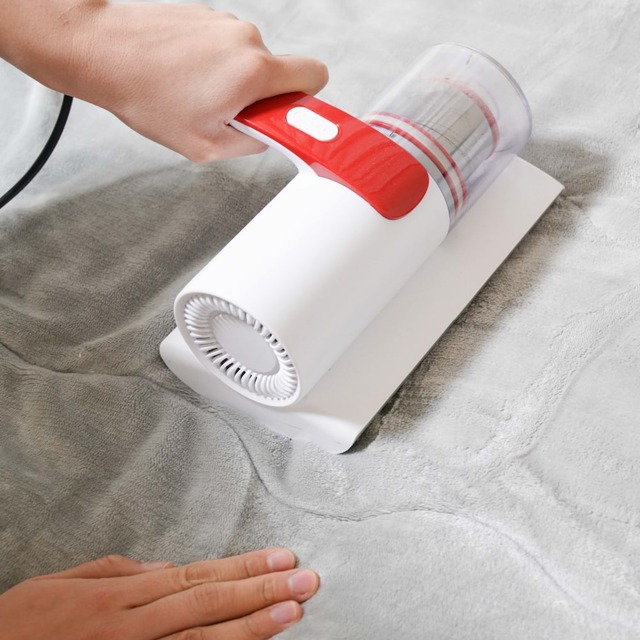 "In addition to carpets, sofas and blankets. You can also use it for futons. It is difficult to remove dirt from the carpet. I want to clean the carpet easily and firmly.
It is a recommended "electric carpet cleaner" for such people. 』
<Product features>
・ Easy-to-use electric carpet cleaner
・ Raises garbage with high-speed tapping 7500 times per minute
・ Strong suction power of 10,000pa
・ Easy cleaning while rolling with 3 rollers and moderate weight
・ Two filters clean the exhaust
・ Dust can be seen with a clear dust cup
<Specifications>
・ Size / Height 115 x Width 220 x Depth 215 (mm)
・ Weight / approx. 1100g
・ Rated voltage / 100V
・ Rated frequency / 50 / 60Hz
・ Power consumption / 300W
・ Vacuum degree / 10,000Pa
・ UV light / UV-C (254NM) Lifespan approx. 8000 hours
・ Tapping function / 7,500 times / minute
・ Cable length / approx. 3m
・ Dust collection capacity / 0.15L
・ Accessories / Main body, dust cup, mesh filter, air filter,
Cleaning brush, Japanese instruction manual
・ Warranty period / 12 months from the date of purchase
・ Release date / 2021/03/01
・ Model number / S-FVC20W
・ JAN / 4580060590537
■Suction power that can be seen with a powerful cyclone type! "Electric carpet cleaner"
■IT life hack
■IT life hack twitter
■IT life hack Facebook
■Articles related to digital home appliancesI Read
・Great for meeting tables! Flat type tap with USB charging port
・Compact with a sensor! Bedside humidifier "Sensor Mist Twin" that heals with light
・Adapter that can convert SDHC / SDXC card to compact flash
・You can also make fried eggs at the same time! Simultaneous cooking with bread "fried egg toaster"
・Just brush! "Rechargeable Cordless Iron Brush" for beautiful hair styling