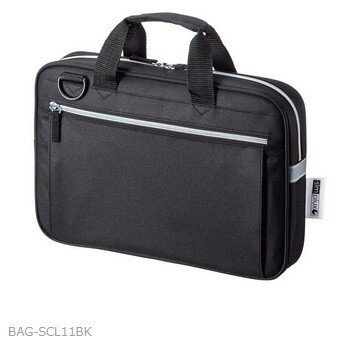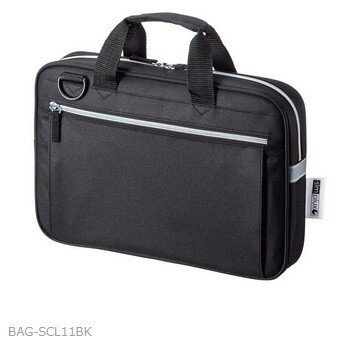 Sanwa Supply Co., Ltd. has released three types of inner bags and cushion cases "IN-IT22BK / IT23BK / IT24BK", "BAG-SCL11BK" and "IN-C9" that can store computers up to 15.6 / 13.3 / 11.6 inch wide respectively.

■ Small items can be neatly organized and stored
"IN-IT22BK / IT23BK / IT24BK" is an inner case that can neatly organize and store small items such as a computer and mouse.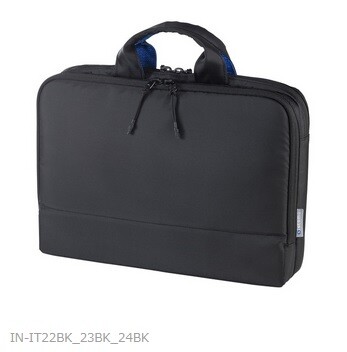 You can organize small items such as AC adapters and mice in various pockets. Some of the inner pockets are mesh pockets that allow you to check the stored items smoothly. A4 documents can also be stored in the back pocket.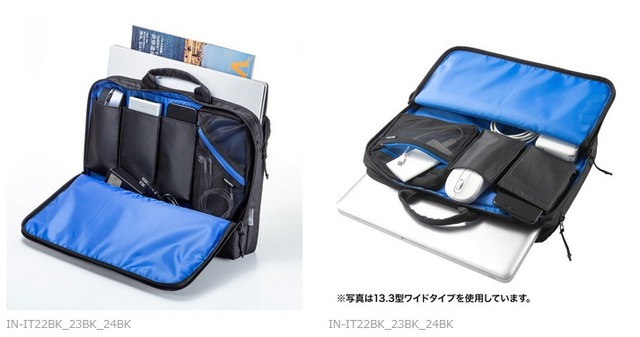 The surface of the case has a flat and simple design, so it does not get in the way when you put it in or take it out of the bag or store it. With a handle, it is convenient to carry and put in and out of the bag. It also comes with a carry supporter that can be passed through the carry handle. Available in 3 sizes up to 15.6 / 13.3 / 11.6 inch wide.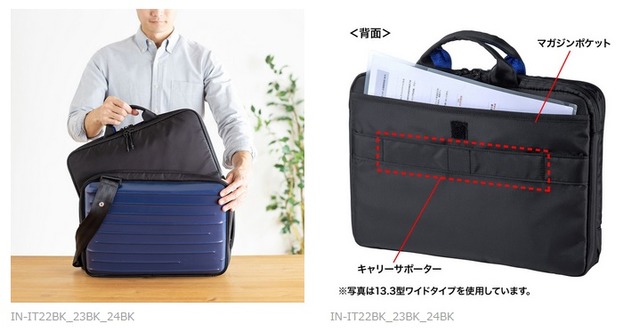 "BAG-SCL11BK" is a compact and durable bag for GIGA school computers.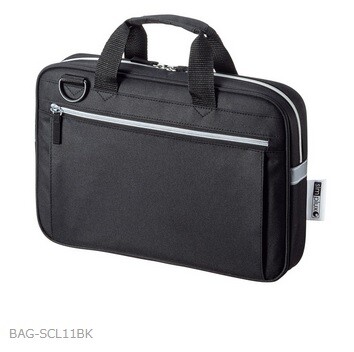 You can store PCs up to 11.6 inches and adapters together in a solid polyester bag that does not easily lose its shape. The inside has a partition that separates the computer from others, preventing contact between important equipment and small items.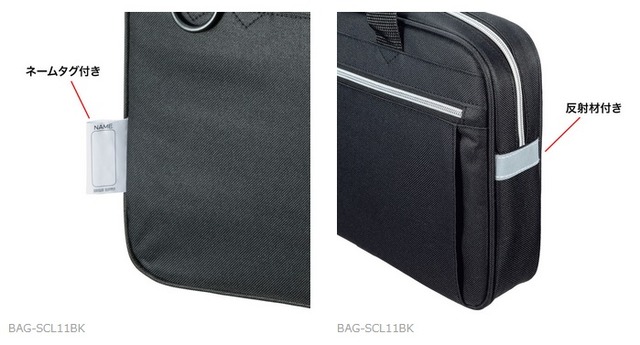 In addition, there are items that are convenient for commuting to school, such as name tags, reflective materials, and a D-ring to which a shoulder belt can be attached. [Shoulder belt not included]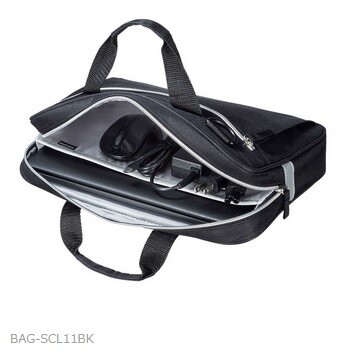 Its compact size allows it to be put in a business bag and used as an inner case.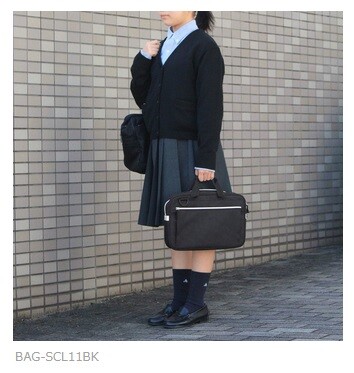 "IN-C9" is a multi-cushion case that is soft to the touch and has cushioning properties. The size is ideal for storing laptops up to 11.6 inches wide, and urethane cushions gently protect the equipment. A thin and lightweight type that is easy to carry in a bag.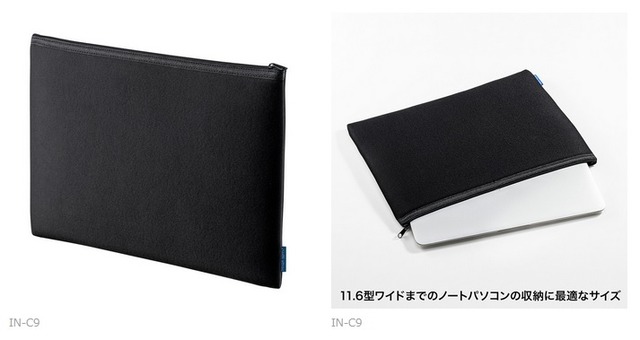 ■GIGA school concept compatible products
■IT life hack
■IT life hack twitter
■IT life hack Facebook
■Mobile related articlesI Read
・Can be used on iPad etc.! Folding bluetooth keyboard with touchpad
・Durability, safety and flexibility! "Anker PowerLine III Flow USB-C & Lightning Cable"
・This is the iPhone 12! 7-day limited sale of popular MagSafe compatible products
・"Ease US Mobi Any Go" review that allows you to freely change the GPS location information of iPhone / iPad
・Supports 60W input / output with PD charging! Large capacity 20000mAh, memo pad size mobile battery
Mantaro Higuchi
Meiji Book Publishing
2021-02-16
Mantaro Higuchi
Meiji Book Publishing
2021-02-16
Tsukuba Municipal Midori Gakuen Compulsory Education School
Tokyo Shoseki
2021-01-20
Kanji Akahori
Jam house
2021-03-08