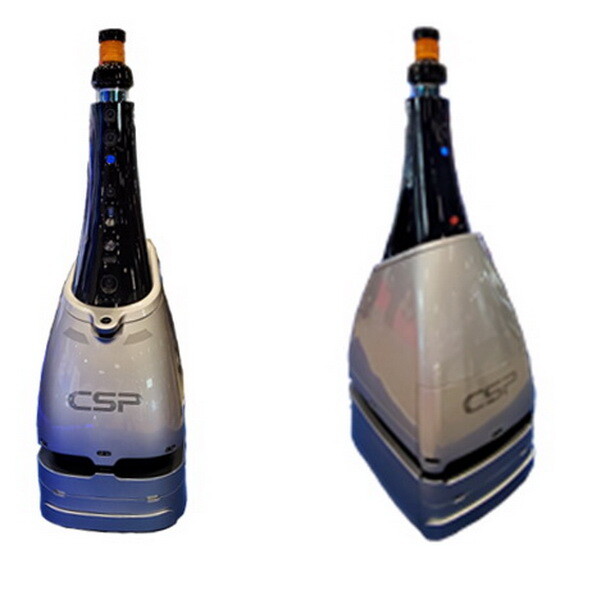 A self-supporting security robot that appears in near-future anime and science fiction movies. In many cases, it plays an essential role in daily life, such as being picked up if you don't have appointments, or welcoming and guiding you when you visit. Such a world is coming. Central Security Security [CSP] announced that it has developed an autonomous mobile security robot.

■ Aiming to further respond to shortage of personnel and further improve security quality
In November, an incident occurred in which a SECOM employee broke into a contractor's house that had been rushed due to a malfunction of an alarm device and stolen precious metal using a joint key. In Japan today, there is no mechanism to measure crime coefficients that appear in anime, and there is no system that classifies people as offenders or offenders. The fact is that security companies cannot completely eliminate the possibility of hiring people who are likely to commit crimes.
Therefore, CSP believes that it is necessary to use security robots in order to respond to the shortage of labor of security personnel and to further improve security quality. Security robots equipped with accurate autonomous movement performance and abnormality screening functions Has been developing.
The function required for security robots is how to realize the "prevention of damage" and "preventing the spread of damage", which are the essence of security. In recent years, with the development of technologies such as image analysis technology, robots are greatly expected as a complement to security guards. The company says it will continue to develop technologies and continue to develop security robots that better meet customer expectations.
■ Installation function
1. Face authentication function [white list detection, black list detection]2. Object recognition [white cane detection, knife detection, etc.]3. High temperature object detection
4. Image recording function with omnidirectional camera
5. Remote threat function [Siren threat, flash light threat]
■ Expected use cases
1. Patrol security in public spaces such as stations and airports
2. Standing guard in office building
3. Patrol security in commercial facilities
4. Other facilities that require patrol and standing operations
■ Security robot functions and operation image
[1] Alert detection
[2] Grasping location information
[3] Notification to smartphone [abnormal content / location information][4] Intimidating operation by voice / flash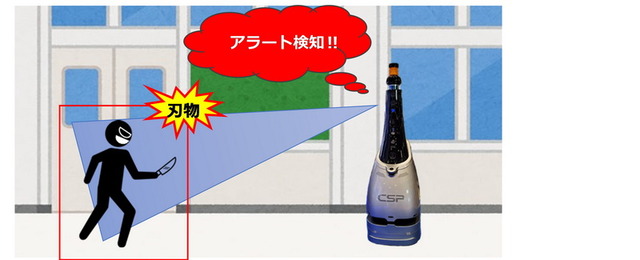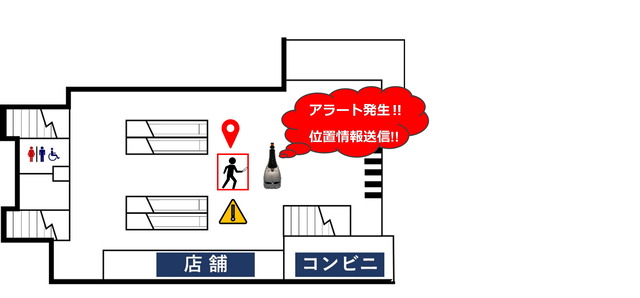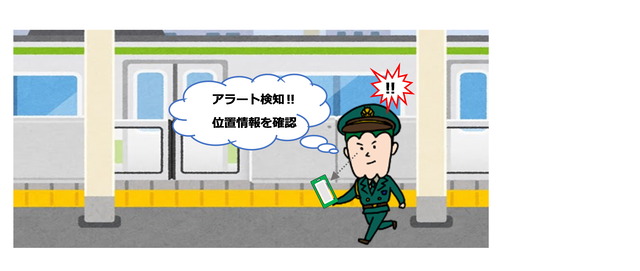 ■IT life hack
■IT life hack Twitter
■IT life hack Facebook
■Articles related to Shanghai wholesalerI Read
・Developed and sold domestically a multilingual virtual customer service solution using "Gatebox" and "ObotAI" that enables customer service using my gate summoning tool "Gatebox" and chatbot AI "ObotAI"
・We have been reporting on the reality of resort telework challenged by Komagane City and JOCA in Nagano Prefecture
・Self-defense of the first victory! Slowly after being read! Essential card case for cashless eras
・Enlarge and look good! A clip-fixed flexible arm magnifier that is super convenient for soldering to the base, electronic work, plastic model production, etc.
・Convenient goods for playing smartphone games with both hands! Game controller for smartphones that can be operated with up to 6 fingers