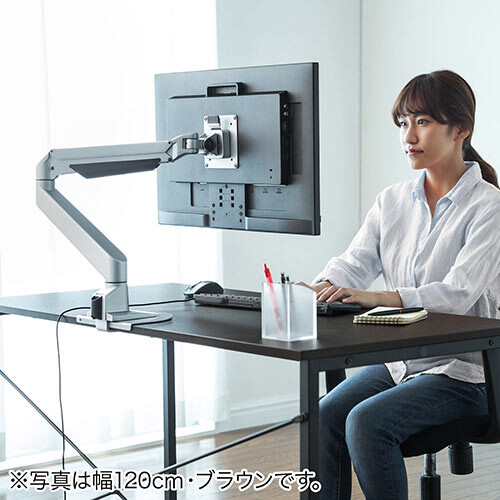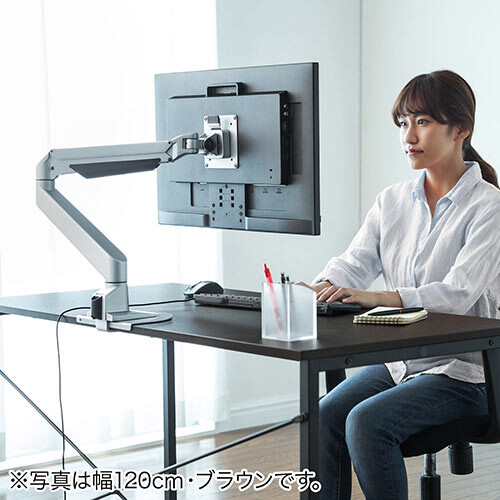 On the direct sales site "Sanwa Direct" operated by Sanwa Supply Co., Ltd., a special page of "New Life Support Special Page 2021 ~ with Corona / after Corona ~" has been opened.

■ Proposing a new style of life that suits the current era
On the special page, we will introduce recommended products for those who are about to enter a new life. With Corona / after Corona has made a big difference in my lifestyle. Students need online classes, job hunters need online interviews, and working people need products that provide teleworking and teleworking environments. Sanwa Direct proposes a new style of life that suits the present era. We will introduce the desk as one of the products.
100-DESKF002BR is a simple work desk with a width of 80 cm, a depth of 60 cm, and a height of 70 cm.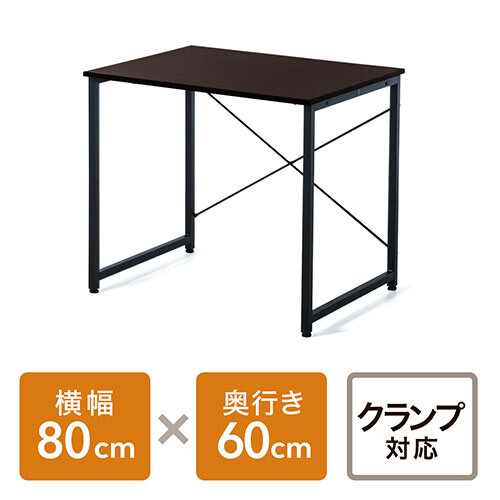 It is a size that can be placed in a small room such as a studio. It can be placed in a small room, such as a person living alone, and a work space can be easily created. It is large enough to be used even if a PC, mouse, keyboard, materials, smartphone, etc. are placed. The color is dark and chic brown, which matches the room with dark wood floor. Since the load capacity is 50 kg, heavy items such as printers can be installed. A clamp-type monitor arm can be attached by using the reinforcing plate (CR-LAPLT1).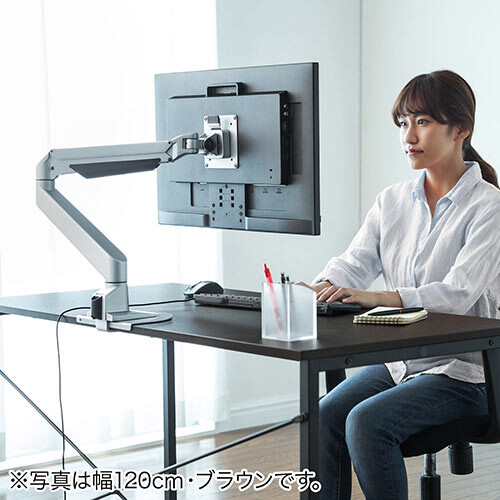 The top plate uses a high-strength melamine decorative plate that is resistant to dirt, so it can be wiped clean even when it gets wet. The back of the top plate is equipped with two lean forces to prevent the top plate from bending. A back frame (bracing) is used on the back of the desk to prevent rolling.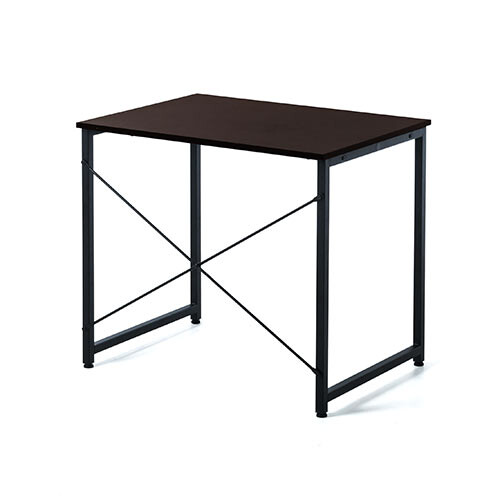 The frame is made of durable steel, so you can attach a power strip with a magnet. Since the legs have adjusters, you can fine-tune the height.
The size of this product is about W800 x D600 x H700mm, and the weight is about 11.1kg.
■New Life Support Special Page 2021 ~ with Corona / after Corona ~
■IT life hack
■IT life hack twitter
■IT life hack Facebook
■Articles related to cultureI Read
・You can order for the first time from Tokyo! Pascal Le Gac "Petit Foolsec"
・Suntory Beer launches The Premium Malt's "# Best Time" project
・Tonkatsu meat weight increased by 20%! "Katsudon" and "Tonkatsu Bento" are now available with more power
・Not April Fool's Day! Is cabbage Neapolitan now? Birth of "Naporitan Chicken Nanban"
・Yakiniku Kingu, spring limited menu! Visiting local delicious things