UHA Mikakuto Co., Ltd. will release the TV anime "Kimetsu no Yaiba" product "Puccho World Peach Cider Aji" nationwide from April 26, 2021.

■ The long-awaited second appearance
This product is the second product project of the TV anime "Kimetsu no Yaiba" and "Puccho World". The second one comes with a roll tape! This time, the roll tape expresses the world view of the TV anime "Kimetsu no Yaiba" with Japanese syllabary wordplay. It is a product that you will definitely want to collect because it is full of originality that is unique. In addition, it is finished in a peach soda flavor that combines the peach flavor with the image of Sadako and the refreshing soda flavor with puccho gummy that is unique to Puccho.
<Example of roll tape>
There are 10 types of roll tape!
1 per puccho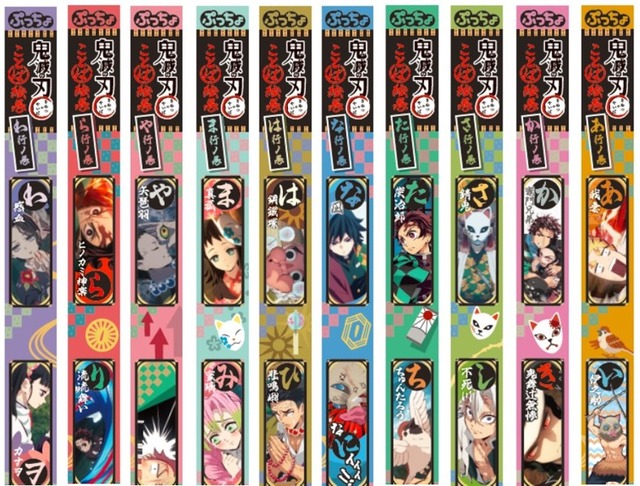 <Product overview>
Product name: Puccho World Peach Cider Flavor
Contents: 10 tablets
Release date: April 26, 2021 (Monday)
* The release date may differ depending on the region and store.
Release location: Supermarkets, drug stores, convenience stores nationwide
* Some stores are not available.
Price: 211 yen (tax excluded) / 228 yen (tax included) * Reference price
* The tax-included price is displayed at 8% because it is a product subject to the reduced tax rate.
■IT life hack
■IT life hack twitter
■IT life hack Facebook
■Articles related to cultureI Read
・Uber Eats, 3 great spring festivals! "Discount from order amount" campaign
・Introducing for a limited time! "Red-green battle-Which one do you eat and compare and vote!-" Campaign
・Started accepting orders for Wappa lunch box for TV anime "Kimetsu no Yaiba"
・TV anime "Kimetsu no Yaiba" and "Boxed Sadako Big Saizu Figure" are open for reservation now
・One in three purchases products of 100,000 yen or more on EC! Google announces the current state of the expanding EC market due to corona virus
Unbranded products