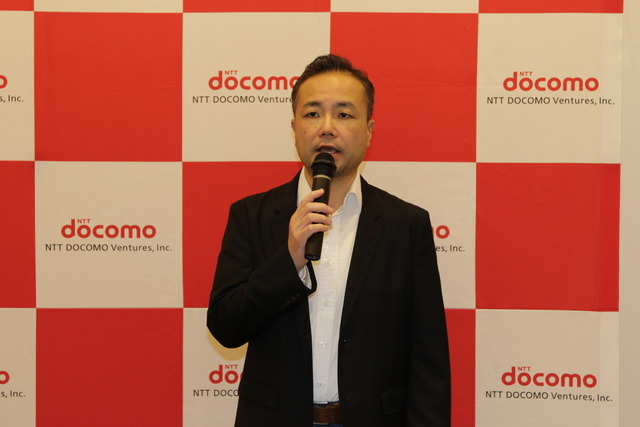 On February 7, 2020, NTT DoCoMo Ventures held a conference called "NTT DOCOMO VENTURES DAY" at a venue in Tokyo that gathered companies that are investing. We will pick up from the booth exhibited on the day and introduce it.

■ WSC Sports Technology, a platform that creates sports videos using AI
WSC Sports Technology has developed a platform that analyzes sports footage to identify all events and automatically generates customized highlight videos. During the soccer or basketball game, a demonstration was conducted to instantly judge the image and generate a video focused on a specific player.
■ Realeyes analyzes human facial expressions in real time
Realeyes exhibited a video analysis service that quantitatively analyzes facial expressions in real time. Utilizing computer vision and machine learning, based on subtle facial movements, regardless of age, gender, or race, joy, surprise, confusion, sadness, disgust, or fear The expression can be quantified in real time.
■ Wiliot, a Bluetooth sensor tag that operates without power supply
Wiliot exhibited a sheet-shaped Bluetooth sensor tag that does not require a power supply and always starts. It is designed to regenerate energy from radio waves from smartphones within 1m, Wi-Fi access points within 12m, and RFID readers within 30m. Speaking of radio waves, radio and TV broadcasts are also conceivable, but it is under consideration to start here.
■ WaveXR provides a platform for participating in live performances with VR goggles
One of the interesting things about the exhibit was the WaveXR technology. Rich music live distribution in the form of VR is possible, and a virtual venue that can be virtually represented from anywhere in the world can be operated and interacted and danced at online concerts. With 5G, communication will be faster, so even rich content like this will be easily available.
■ Sky blue web customer service solution that can provide customer service with a highly accurate AI engine
Sky Blue, a venture from Japan, exhibited "OK SKY," a Web customer service solution using AI chat BOT. Customer support by chat BOT is still available, but OK SKY is characterized by being able to continue support by replacing the person in charge in situations where AI would be difficult. It has already been introduced by companies such as Aeon, Kao, and Senshukai, and has a proven track record.
■ Activities for "Beyond 5G"
Finally, there is Naoyuki Inagawa, President and CEO of NTT DoCoMo Ventures. NTT DOCOMO VENTURES DAY is the fifth event this year, but last year it showed how the company is dealing with ventures, but this year, how to blend it while interacting with ventures, The theme is which hot water makes a new movement.
"I'm in the black for now, but how do you get a strategic return? I'm thinking about balancing with a new movement," says Inagawa. "Docomo's service is to give consumers a sense of security. We want you to focus on devices such as the added value of services that will be more convenient as a platformer and the IoT to incorporate data," concluded the report.
■IT life hack
■IT Life Hack Twitter
■IT Life Hack Facebook
■Articles related to Shanghai wholesalerI Read
・It is super convenient for sudden PC work and confirmation of important data that would be troublesome if someone saw it! "CocoDesk", a private workspace in the Tokyo Metro Station premises
・"House prepaid card" of value design that can incorporate attractive original services like a luxury shoe polish store "Brift H"
・In the Reiwa era, where there is a shortage of human resources, deploying mainly solution-type dispatch services! Adeco Group's VSN announces a new service " Modis VSN '' that captures changes in the technician labor market
・Easy on the net! " Cloud loan '', the only platform in Japan between individuals and banks that can receive low interest loans from banks even for individuals, starts
・ANA conducts demonstration test at Haneda Airport to commercialize a large-scale autonomous driving bus-Aims for test operation within 2020 using electric bus-