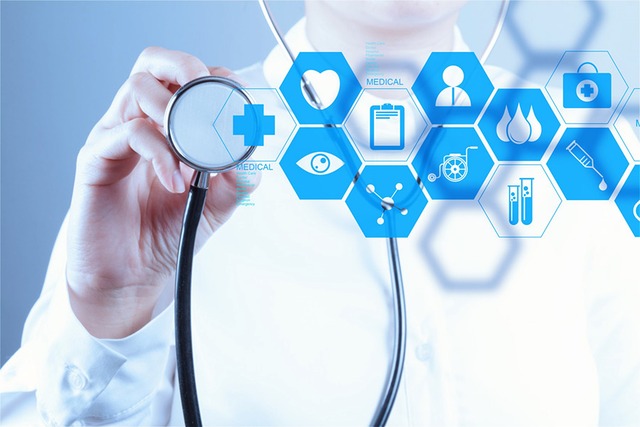 Due to the epidemic of the new coronavirus infection, digital transformation (medical DX) in the medical field is progressing, as represented by the expansion of online medical care and remote management of the intensive care unit (ICU). In particular, online medical treatment is attracting attention due to the corona virus because you can receive medical treatment from home or work if you have a personal computer or smartphone, but many people may not know it in detail. We asked Mr. Kenichi Ishii, CEO of Nekuino Co., Ltd., which provides online medical care, about the current state of medical DX and the future of online medical care.

■ Medical DX problems in Japan
We asked about the current state of medical DX in Japan.
Kenichi Ishii
"Since the medical standard in Japan is extremely high even in the world, we maintain this medical standard such as" What to do if you make a mistake in treatment "and" What to do if you make a mistake in test data "in advancing medical DX. Discussions have mainly focused on these two issues regarding the impact of events that cannot be made possible. In the medical field, digitalization has become widespread about 10 years later than in other fields such as finance. Furthermore, Japan has a well-developed insurance system, so as a major premise, it is necessary to start all at once from Hokkaido to Okinawa Prefecture. "
For example, if medical DX is created only in Tokyo, people in Hokkaido and Okinawa will say that it is unfair. Unless it becomes widespread and stable in the world, there will be no discussion about whether or not to use it. An easy-to-understand example is LINE. Most smartphone owners will have LINE installed. Even with such LINE, it is being argued whether or not it will be used for medical treatment. Although LINE handles bank information, it continues to carefully implement social information, including its own services, regarding the handling of health information.
Kenichi Ishii
"Although almost all technologies that can be used for medical DX are available, Japan has a problem that it is not implemented in society due to literacy issues on the operation side. In the United States, services are different for each insurance company, so there is an economic incentive. If you think that the people, insurance companies, and hospitals are convenient if you have an app like LINE, you will get a GO sign in a limited community. Is actually done. "
In Japan, "getting medical care" is almost the same as "getting health insurance." Unless it is introduced in health insurance and reimbursed, it is difficult for medicines, medical devices, devices, etc. to spread. On the other hand, existing illnesses can be treated at a high level even in the current situation where there is no medical DX. It is said that it is difficult to introduce medical DX because it is at a satisfactory level at present.
Kenichi Ishii
"The way to break through is to aim for areas where the average score is not high because the infrastructure is not well established in Japan, although it has been established as a clear solution (in other countries). If you show it, you will be doing it in the next area, and I think that medical DX will move by connecting beads. "
Nekuino intends to promote medical DX in such areas, one of which is the app "smaluna" (hereinafter referred to as "smaruna") that prescribes pills through online medical examinations.
■ "Smaruna" prescribing pills for online medical examinations
Smarna is an app that prescribes pills for online consultations. Connect people with menstrual and contraceptive problems online with doctors, and carry out everything from online medical examinations to prescribing pills and delivering them to your home. In addition, you can use the Smarna Medical Counseling Room, where medical professionals such as midwives and pharmacists receive medical consultations.
The number of registered members and the number of service users are
・ Number of app downloads: Cumulative 500,000 downloads
・ Number of service users: 70,000 / month
・ Number of consultations with medical consultation rooms (midwives / pharmacists): 16,000 / month
* As of April 16, 2021
Kenichi Ishii
"The reason why pills are not implemented in society is that Japan has only about one-tenth the penetration rate compared to other countries. Although they are biologically the same women, in Japan they are" obstetricians and gynecologists. " I misunderstood that I have to pass it through, so it is 3.5%. There are more needs. By applying DX from such a place, the solution can be done without burdening existing resources. I think that it can be implemented in society as a way to climb a mountain. "
■ Present and future of online medical care
I asked about online medical care.
Kenichi Ishii
"In hospitals, doctors use their five senses and medical equipment to perform medical examinations in a physical space. Online medical examinations are limited to visual and auditory information, so the amount of information that can be input to doctors. Is different. I think this is the current challenge for online practice. "
For example, it is difficult at present to be able to treat and treat lung cancer online. On the other hand, if the examination is mainly based on patient information (interview), there are not a few areas that can be handled online. In other words, the current issue is how to increase the amount of information that can be obtained in clinical practice.
Finally, I asked about the future of Nekuino.
Kenichi Ishii
"First of all, I'm thinking of expanding the base of the platform that is said to be the digitization of medical examinations that I'm doing now, and I'm thinking about connecting the services of not only my company but also other companies.MediconnectBy using this mechanism to carry personal information even if hospitals and services change, I would like to tackle the big barriers that must be overcome when promoting digitalization. "
Now that the importance of online medical care is increasing due to the corona disaster, we are paying attention to the future activities of Nekuino.
■IT life hack
■IT life hack twitter
■IT life hack Facebook
■Articles related to IT businessI Read
・Urgent holding decision! "Auxiliary student utilization summit" to know carefully selected products of auxiliary students x human beings
・Announcing "Virtual Dispatch" using the world's first new technology! Pluszero technology that challenges GAFA with original AI
・Multiple signals can be transmitted simultaneously with one beacon! Beacon that can measure temperature and humidity and card holder type Beacon
・You can extend the LAN cable! Category 7 compliant RJ-45 relay adapter
・Get to know the sales style and the latest DX tools! GW urgent holding, venture COO talks