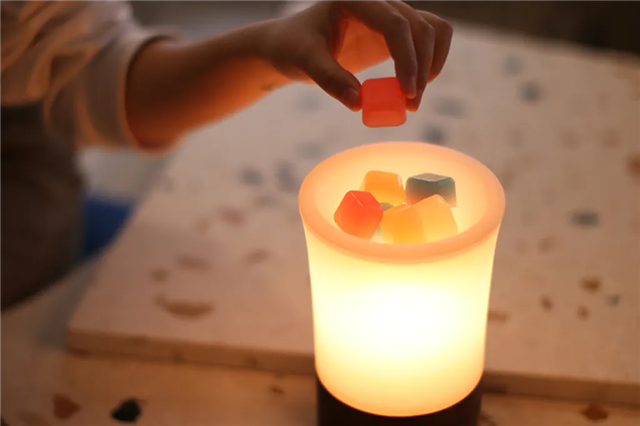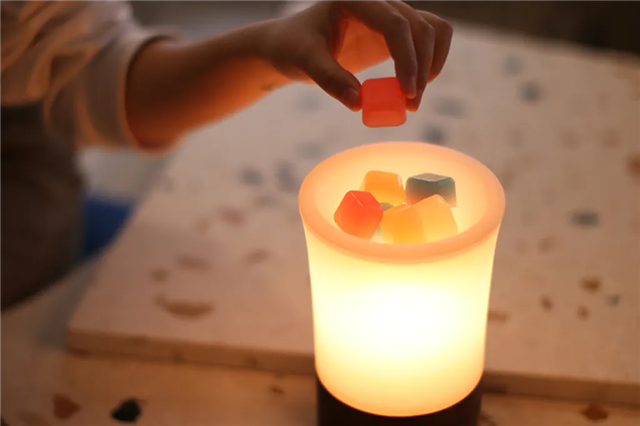 morigami design will begin selling the NOGA, a candle warmer that is made of silicone material and is less likely to heat up and is safe to touch, on Wednesday, February 26, 2020 at "CAMPFIRE".

This product is a candle warmer that allows you to enjoy aroma candles without the use of fire. Many of the conventional products are not safe, for example, a high-heat light source portion is exposed on the surface, and a glass or ceramic portion of the main body becomes hot. In addition, there was also a problem that the candle evaporates only the fragrance, leaving wax.
"NOGA" adopts heat-resistant silicone material for the cover, so it is not hot even when touched by hand, and can be used safely in homes with small children and pets. In addition, since the candles are cube-shaped in individual packaging, they can be blended to your liking, and because they dissolve homogeneously, you can enjoy the scent for about one month with one grain.
Until now, we have sold over 30 million yen, including crowdfunding and general sales overseas. This time, in commemoration of Japan's first landing, it will be offered at CAMPFIRE with a limited quantity of up to 25% OFF.
■ Project outline
Period: February 26 [Wed]-March 30 [Mon], 2020
Target amount: 300,000 yen
・ Product Name: Candle Warmer "NOGA"
List price: 8,900 yen [with body + 3 scents], 11,500 yen [with body + 6 scents]Color: Natural Wood / Dark Wood
Size: height 20cm, diameter 10cm
Cord length: 30cm-150cm
Applicable voltage: 100V ~ 250V
・ Product name: "Noga" cube package
List price: JPY 4,200
Type: 5 types [Recipe # 01, Recipe # 02, Therapy # 01, Colors # 01, Colors # 02]
Contents: 3 types of scents per package [6 cubes per scent]Return:
・ Noga Single Package [with 3 fragrances] 6,700 yen [including tax and shipping] * 25% OFF
・ Noga Double Package [with 6 fragrances] 8,600 yen [including tax and shipping] * 25% OFF
・ One cube package: 3,300 yen [including tax and shipping] * 20% OFF
■IT life hack
■IT Life Hack Twitter
■IT Life Hack Facebook
■Articles related to digital home appliancesI Read
・Nintendo Switch exclusive grip " 5in1 gripper '' that can store Switch game cards and realize comfortable operation
・Completely wireless headphones " WF-H800 '' that allows you to enjoy music and videos of streaming services from Sony with high sound quality equivalent to high resolution
・After checking the air pressure, a rechargeable electric air compressor " handy air pump mini 2 '' that allows air to be injected into the tire with one button
・With this, you can transport water bottles easily and efficiently! Sanko's " 4 bottle server attachment for stair trolley ''
・A product that allows you to reconfirm the value of analog records! All-in-one music system "Premier LP" with built-in stereo speakers from ION Audio