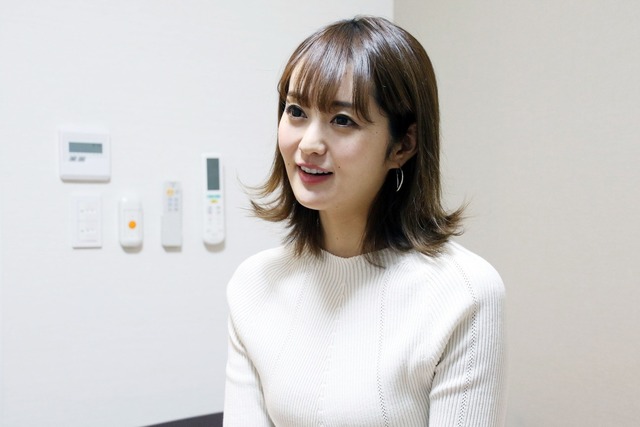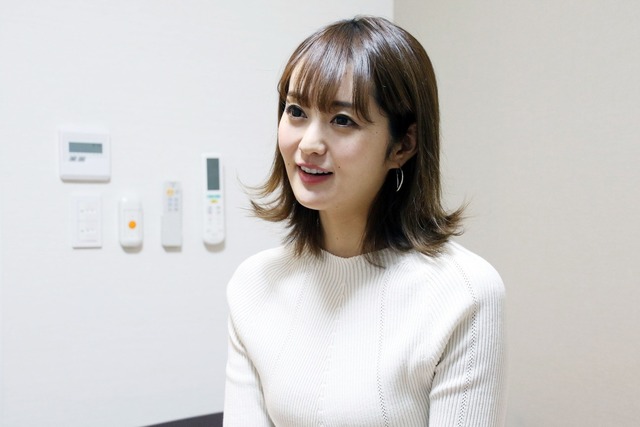 In Japan, which is facing an aging society with a low birth rate, the care of elderly parents is becoming a social problem. According to the Statistics Bureau of the Ministry of Internal Affairs and Communications, the proportion of elderly people in Japan's total population will be 28.1% in 2018 and expected to exceed 35% in 2040 (*). With the aging of parents, the children are naturally aging, and the problem is that elderly parents care for their children in their 90s and mid-60s. Furthermore, it is difficult to solve problems because various problems are complicatedly intertwined as well as nursing care, such as the need for nursing care for parents in their 80s who are taking care of a child who is withdrawn in the 50s with the 8050 problem are doing.
*Statistical Analysis of Elderly People in Japan-After "Respect for the Aged Day"-

■ Programs to study and think about various issues in modern Japan
Based on these circumstances, BS Fuji's program "Nippon's Essentials-Understanding / Changing @ Nursing Care / Welfare" is a program for learning about Japanese welfare and nursing care with students who support the future of Japan. In this program, actor Kaname Jun and Momina Kamijo, a model qualified as a care worker, will appear regularly, delivering the latest information and topics related to care and welfare during a tea break.
This time, I had the opportunity to interview Mr. Kamijo Ms. Rina who appeared in the same program, so I asked her how she became a care worker and thoughts about nursing care.
■ Nursing care is the job of imagining the future together
-Please tell us how the nursing care site has changed so far.
Kamijo:Until decades ago, Japan had no human rights for people with dementia. Naturally, they can be put in a psychiatric department in a prison-like hospital room, or both men and women can take a bath together. Until recently, it was a very common sense that when changing diapers, it was common sense to take off the diapers in the corridors around them, not in private rooms.
Sixteen years ago, when I first went to a nursing care site, there were certainly sites that were close to that, even if I did not go there. The people being cared for have become sad and painful, and now the care has changed to face each person so that dementia human rights are respected. I also feel that with the background of the times, and I think that it is the caregiver who can protect the human rights of people with dementia. The office where I work now doesn't lock the door, right?
-There is an image of locking the door because it is troublesome to be wandering around.
Currently, I work for a business that supports the elderly living at home using the community. The facility may still be difficult due to safety concerns, but it protects the natural right of the elderly living in the community to "go outside". If dementia goes out of the way, some may think it is wandering, but it's just out. You may want to change your mind or think. (We accompany you out while learning how to live.
-Are you going to reach each person individually?
Basically it is. The freedom to go out should be a natural human right, but we don't want to take it away because we have dementia because it is a caregiver. I'm happy to be able to fulfill these small hopes one by one.
When I take care, I have many conversations with my seniors in my life. It is a job to create the future together with what kind of life I have lived up to now, what kind of life I want to live and how I want to live in the future, while also being an environmental factor in that person's life. And I will take care of it at the end. Of course, there are sad feelings and lonely feelings, but I feel like I've just watched a movie as if the story was finally completed. The elderly live in the climax of life. I think that it is the privilege of the caregiver to spend the last important time together and see it closest.
One of the most impressive things was that one day my grandfather went on a short stay and said, "I'm about to die, and I really want to thank you, so I came to see you today." There was once He added, "I've always wanted to die since I was in the caregiving life. I'm ashamed and don't want to be admitted to receiving care, so I've always wanted to die. But I met you and thought I wanted to live again. Thank you. " And that grandpa died three days later.
It's amazing that you can be the one I want to thank at the end of my life. I think that it is a word that I got because I am deeply involved with people and being a nursing professional whose value is valuable.
-Did the old man make such a friend from the beginning?
The relationship was good.
If I handed a towel before meals, grandfather would put the towel vertically, and then put it to portrait. Lol
He was a very playful grandpa. Looking at my face, I can never forget my carefree smile.
-Was that old man hospitalized at that time?
No, he lived at home and went to a nursing home twice a month on a short stay.
―I have the impression that you are physically and mentally
It is certainly difficult because you use your physical strength, emotions and senses fully. But I think that such an attractive job cannot be difficult.
-Physical strength is definitely tight.
I agree. I also think that improving the working environment is an urgent issue. . There are quite a few caregivers who are unconsciously overworked.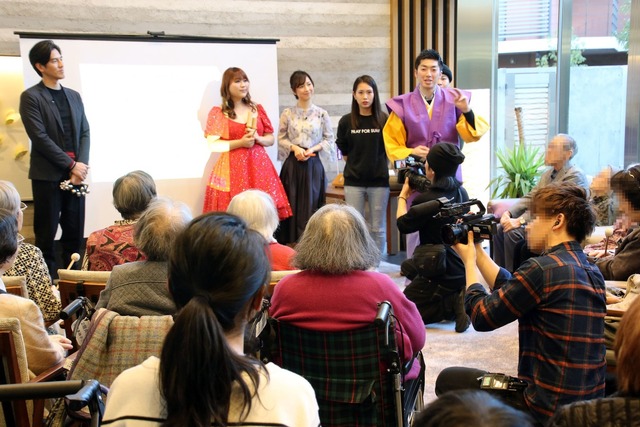 BS Fuji's "Japan's Key-Understand and Replace Nursing Care and Welfare".
■ I want to live in a society where I want the elderly to laugh
―I heard you started a model for a care worker
I agree. There are times when we want to spread care and use public radio waves to spread it. Many of the elderly people were urgently transported too late while working. Pressure sores (sickness, generally bedsores) are about half of the body. The head, shoulders, hips, and bones are partially visible. In some cases, care was only available in such a state. After all, I saw many cases that did not help.
We learned a lot of knowledge and skills to care, but we thought it would be meaningless if we didn't really reach those who provided SOS. If proper care had been taken before the condition became serious, it would never have been like this. There were many such things.
There are various issues in the nursing care industry, but when I asked my grandma and grandpa, they said, "I couldn't say it." I couldn't say "Help!"
For example, you can say, "I've got acne." Or "I need a nursing care," and "I've got dementia." I wanted to create a society like this and I wanted to have the voice to do so (I started modeling). You can use public radio (if you become a model). Are you black?
-Wasn't it hard?
I agree. But I did a model, and if the model was more fun, I wanted to go to the model. But it wasn't. I don't really live for nursing care or for the elderly, but just for fun. That's why I want to live in a society where the elderly who are living the climax of life are smiling. It's not that beautiful. It's pretty simple.
-What do you think you want to take away from nursing care or take a break?
Not. But I'm going away from nursing care. I'm doing models, giving lectures, and doing university teachers. So, nowadays, a place of relaxation or a break is also the place of nursing care. But you've been diving recently.
I didn't think I would work this way now …
―Is that being a lecture or acting as a model?
I agree. I didn't think I would stand in front of people. I didn't think I would talk in public.
―What do you want to do now?
Roughly speaking, I want the climax of life to be rich … So it is worth living. It is a stressful society now, and even junior high school students are hard. There are many students who do not want to grow up, even though they are difficult. People of all ages live in a complex society, and if you have a 100-year-old who says, "I'm glad you've lived," that's just hope. I want to increase such elderly people, and I want to be 100 years old.
―What do you think of this as a care worker?
I agree. As a care worker, I want to do my best on the spot. As a sender, I feel the limit of sending. In the world, various people want to tell various things. I began to find it difficult or difficult to convey nursing care or just what I was saying. But I didn't need to tell anyone anything, so I wanted to have the power to change it, and I wanted to show a solid ground and to be a person who could persuade others. So now I want to be an information sender who can also produce information.
-Are you an information sender and a destination beyond that?
I agree. I think it is necessary to have an education where you can practice it yourself, research the places you want to change there, and convey that. It's a multi-feeling though.
Thank you for your valuable time today.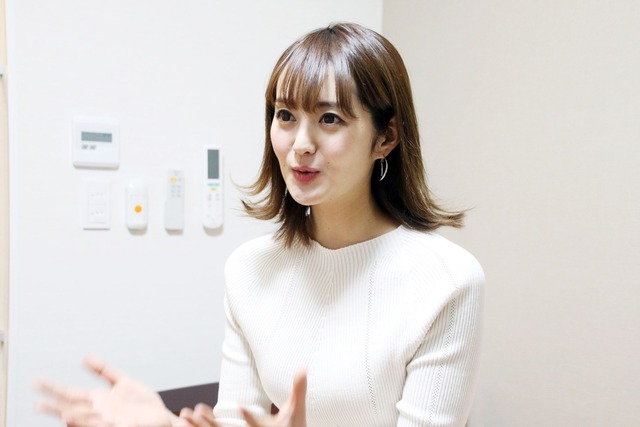 Momina Kamijo talks about the wonderfulness of nursing care
The 5th "Chamamaze Nursing Care" of BS Fuji's "Japan's Key-Understand and Alter Nursing Care and Welfare-" was broadcast on Sunday, February 23. In this program, the event was held at Well Care Garden Fukasawa, a paid nursing home with nursing care, in hopes that the students would be happy with the elderly who need care. In addition to Surprise in which Mr. Jun Kaname and Mr. Momina Kamijo jump in, Apple-chan, an imitation talent, appeared as a special guest.
It is a useful program for those who want to know not only the current status of nursing care and welfare but also its appeal.
■BS Fuji "Japan's Key-Understand and Replace Nursing Care and Welfare-"
■IT life hack
■IT Life Hack Twitter
■IT Life Hack Facebook
■Articles related to cultureI Read
・One-time free broadcasting is decided on TV animation "SHIROBAKO" Nico Nico Live! Theatrical version "SHIROBAKO" starts broadcasting from the national release date
・Support for creating spaces for offices, sales and eating! IKEA for Business opens in Shibuya
・Boost Fukushima's recovery! Crowdfunding of expansion project to create "tree house" and "shelter" in campsite "FOME BASE" started
・You can enjoy the movements of Sumijiro, Muneko Nezaki, Zentsu, Inosuke and others in multiple angles! Multi-angle distribution of the stage " Devil's Blade '' at the d anime store
・Prior to compulsory programming education, a robot programming event for elementary school students " Exciting Experience Day '' is held in Tokyo and Osaka