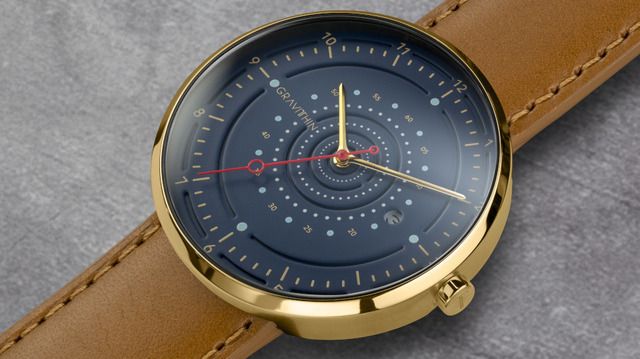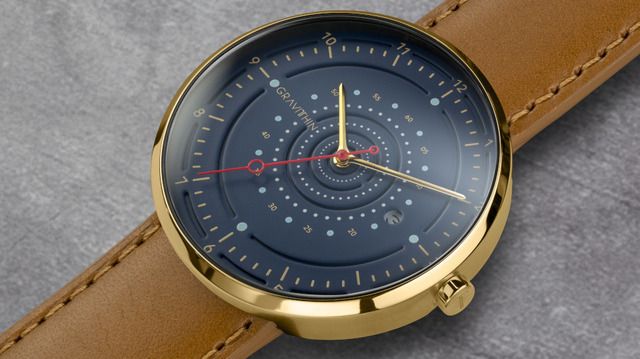 The Argo expedition tells Greek mythology that he has traveled in search of the golden fur at the end of the world. The ARGO watch, inspired by the story, features a dial design reminiscent of the sextant used for navigation. There are two types of colors, Deep Blue and Black Sea, inspired by the great voyage of the Argo Expedition. There are also many types of straps and cases, so you can enjoy various combinations.

The ARGO project for landing in Japan will be rolled out on the crowdfunding site Kibidango from 17:00 on February 27, 2020 to 23:59 on April 23, 2020. With the target amount of 550,000 yen, landing in Japan will be decided. Pricing starts at 21,980 yen (including tax and shipping) for the project period only.
Speaking of "Argo Expedition's Great Adventure", it is a monument to a special effects movie, but the original idea is Greek mythology. A young man with a ambition to reclaim his throne from his father's enemy and create a rich and strong country again Depart for a voyage to the end. The Argo was served by the sea god Poseidon after their adventures ended, after many trials. After that, the Argo was carried to the sky, and it is said that it became a constellation called Argo (various theories).
In addition to the Argo legend, ARGO is also inspired by Hera, the goddess who guides the Argo expedition. Just as Hera showed the way to the Argo expedition, I want the ARGO to be a navigator that snuggles up to the user's daily routine. The "ARGO" dial with such thoughts was designed in the image of a sextant, which was then used as a navigation system for navigation.
The strap is made of Italian full-grain leather and Milanese mesh. Italian full grain leather, navy black camel. Milanese mesh is available in three colors, silver, black and gold.
Italian full-grain leather used for the leather strap. Small wrinkles and stretch marks on the surface are proof of genuine leather, highlighting the uniqueness and beauty of each strap. The buckle and buckle tongue are made of polished stainless steel with a leather strap designed to fit snugly, and the concave shape makes it comfortable to wear without worrying about friction with the skin.
■IT life hack
■IT Life Hack Twitter
■IT Life Hack Facebook
■Articles related to cultureI Read
・Mos Burger's new sweets! Release of "Coolly Dolce @ Yuzu Matcha Chocolat", an affordable sweet with two layers of matcha and white chocolate
・I want to change my awareness of aging! What is nursing care that Mr. Momina Kamijo is an active care worker and model
・One-time free broadcasting is decided on TV animation "SHIROBAKO" Nico Nico Live! Theatrical version "SHIROBAKO" starts broadcasting from the national release date
・Support for creating spaces for offices, sales and eating! IKEA for Business opens in Shibuya
・Boost Fukushima's recovery! Crowdfunding of expansion project to create "tree house" and "shelter" in campsite "FOME BASE" started

NAUTICALMART INC