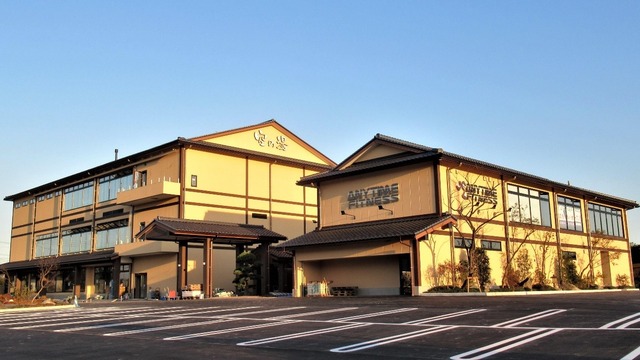 Sanei Maintenance will open "Narita Airport Hot Spring Sora no Yu" on December 18, 2019 (Wednesday).

■ Narita's new "Recreation Area" and Shibayama Town Revitalization
The facility was built with the aim of providing a "rest place" for local residents, airports and nearby employees, and air passengers by consolidating the company's many years of business know-how.
The opening of this facility started with the vitality of Shibayama-cho, the birthplace of the company, in a situation where there is little delay in social infrastructure development and people's bustle, and the opportunity to attract housing and commercial facilities in the future in cooperation with surrounding municipalities. The idea of ​​wanting to do it is included.
Utilizing the characteristics that Narita Airport and aircraft are familiar to, it can be used by many people such as domestic and overseas passengers, and in the event of an emergency, it can be used as a disaster prevention base such as a refuge. The company uses the company's idle land to contribute.
The facility is open 24 hours a day, 7 days a week (excluding some). In addition to a natural hot spring outdoor bath that overlooks the aircraft, it has a restaurant, manipulative, barber, karaoke, golf studio, etc., which can be enjoyed for various purposes. . In the annex, there is a membership sports gym "ANYTIME FITNESS".
Useful in various cases, such as when you arrive late at night and wait for the first departure at the airport, when you were on a flight that was originally set for arrival at midnight, for anti-flight flights as early as possible Will do.
■ Facility Overview
Name: Narita Airport Hot Spring Sora no Yu
Location: 27-1 Kayama Nitta, Shibayama-cho, Sanmu-gun, Chiba
Phone number: 0479-78-2615
Opening hours: Open 24 hours * No entry / exit due to system processing from 10 to 11:00
Regular holiday: Open all year round (except for some facilities)
Opening: December 18, 2019 (Wednesday) 11:00
Outline of building: 3 stories building, total floor area 3,900㎡, site area 13,000㎡, parking lot 300
Main building: Open-air observation bath (flowing from a natural source), high-concentration carbonated spring bath, bedrock bath, Akasuri, female-only herbal sauna, 2 private private baths, capsule hotel 120 floors, beauty salon, restaurant 120 seats, manipulative, barber, karaoke 3 Room, golf studio, music studio, meeting room
Annex: Membership sports gym (ANYTIME FITNESS), bicycle rental, sports massage
Capacity: 640 people / maximum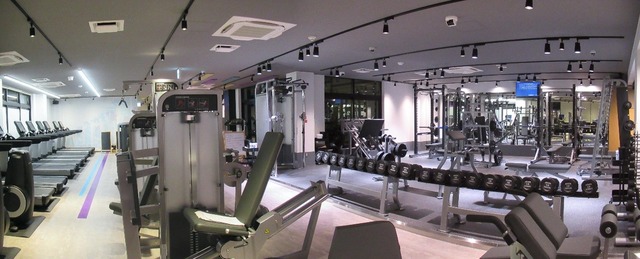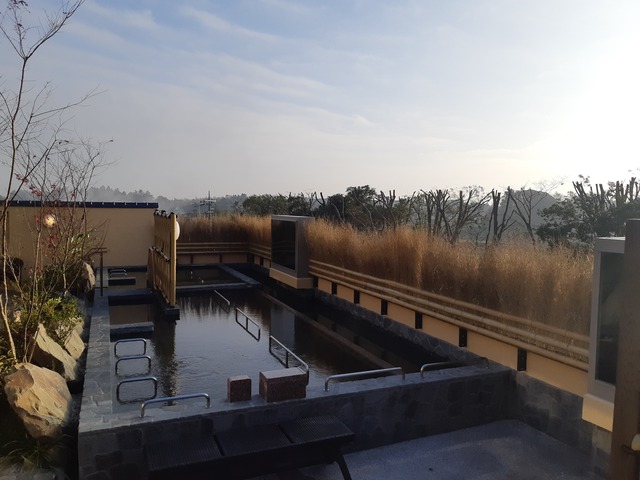 ■IT life hack
■IT life hack Twitter
■IT life hack Facebook
■Articles related to cultureI Read
・"The 2nd NEC Lenovo Kids Programming Contest" final screening and awards ceremony were held. The jury is surprised by the high degree of completeness of the work, including "manufacturing"!
・On March 14, 2020, a major timetable revision was made on the Tobu Urban Park Line (Noda Line), including the start of express operation and the final train being moved down.
・Maybe you can go to Hokkaido! Post photos and videos to get wonderful prizes ♪ Ichiran holds the "#Noodle Lee Christmas Hashtag Campaign"
・Opening of trading cafe "Trecafe" that allows free transfer and exchange of character goods etc. at "Pasella Akihabara Multi Store" operated by Newton
・A limited-time café in Roppongi is born, where you can enjoy 10 types of traditional Canadian cuisine, "Putin", based on the motifs of 10 cities serving Air Canada.

Hirohiko Kobayashi
Shueisha
2019-12-05
Magazine house
2018-12-13
Futabasha
2019-10-31